Are you a teenager looking for a job? You need not travel very far. For teenagers looking for employment at the age of 16, we have a comprehensive list of places that hire.
One of the most significant decisions your teenager can make is getting a job; it's simply a major step towards independence. However, just because they are ready to work does not imply that the working environment is prepared or suitable for them.
Before your teen starts working, all companies must follow certain requirements. The Fair Labor Standards Act establishes a minimum hiring age of 14 years old and limits the number of hours and jobs that minors under the age of 16 can perform. Examine the regulations that any employer who hires your child must meet.
Before applying for employment, children who are at least 14 years old may be able to obtain a work permit or an age certificate. Other regulations may restrict a 14- or 15-year-old from being hired, although most chain stores delegate hiring decisions to franchise owners. It's advisable to inquire about employment policies with a specific location.
Places That Would Hire a 16 Years Old
The following are the most popular job places that would hire teenagers ranging from restaurants/fast foods, supermarkets and entertainment venues. 
1. Chick-fil-A
Chick-fil-A employs students as young as 14 to work in their restaurants. Each independently owned Chick-fil-A restaurant makes hiring decisions, so contact a location near you to inquire about their qualifications and minimum age requirements.
Flexible schedules and the opportunity to earn college scholarships and tuition discounts through their Remarkable FuturesTM Scholarship are among the employee benefits.
2. McDonald's
McDonald's is one of the places that hire a16 years old. It provides flexible scheduling, tuition aid, and competitive benefits to kids of various ages, including 14-year-olds, for some employment. Find a McDonald's near you to check if any openings are available.
3. Bruster's Real Ice Cream
If you have a nice teenager who appreciates smelling like a waffle cone, Bruster's is the job for them. Depending on the state, the ice cream outlet recruits teenagers under the age of 16. The ice cream chain has more than 160 locations spread across 20 US states.
4. Burger King
Burger King is a fast-food restaurant chain that serves hamburgers and delectable desserts. With over 18,000 locations globally, you may apply for a job and begin earning money and experience right away.
In some states, Burger King hires people as young as 14 years old. Clean-up crew and other positions are open for teenagers.
5. Kentucky Fried Chicken
Kentucky Fried Chicken, popularly known as KFC, is well-known in the United States and around the world. It is one of the places that employ teenagers.
It has over 25,000 restaurants where 14 and 15-year-olds work as customer service representatives or cleaning teams.
6. Pizza Hut's
Pizza Huts, founded in 1958, is one of the world's most well-known pizza chains, with over 7,000 outlets in the United States alone.
Many Pizza Huts will hire 16-year-olds with parental permission. Teens can work as cashiers or cleaners but not on the food prep team.
7. Boston Public Market
You can certainly apply for work at one of Boston Market's 339 stores in 28 states! This restaurant specializes in rotisserie chicken and unique side dishes.
To work as a waiter or dishwasher at Boston Market, you must be at least 16 years old.
8. Rita's Italian Ice
Are you seeking for a job in a fun environment? Try Rita's Italian Ice. It has about 600 outlets in roughly half of the United States and provides various ice cream, gelato, custard, and other desserts.
Rita's Italian Ice requires a minimum age of 14 to work. A 16-year-old can also work there. Check out their local businesses near you to confirm the age limit.
9. Arby's
Arby's was founded in the 1960s and now has over 3,400 sites in the United States. Arby's outlets employ teenagers aged 14 to 16 as food prep workers and cleaners. TThe location and state laws determine theirnew job hiring process and work schedule 
Get a job with no work experience through a simple application process where there are always enough vacancies to locate part-time job listings.
10. Taco Bell
Taco Bell is one of the most popular fast food restaurants, with over 6,000 locations in 26 countries across the globe.
Typically, the minimum hiring age is 16.
However, as long as they meet federal requirements, some Taco Bell franchise stores recruit 15-year-olds with a work permit. 
11. Dairy Queen
Dairy Queen has nearly 4,000 stores across the United States. They hire people as young as 14 years old, but in some regions, 16-year-olds are required.
Teenagers can work as cashiers, food preparers, cooks, or restaurant cleaners at Dairy Queen.
13. Ben and Jerry's
Another ice cream business worth mentioning is Ben and Jerry's, the famed home of surprising ice cream creations like their best-selling Chunky Monkey.
Ben & Jerry's scoop shops can be found all over the United States. The majority of their locations hire workers aged 16 and older.
14. Baskin-Robbins
Baskin Robbins is the home of endless ice cream flavors! Working at such a shop is a dream come true!
There are almost 2,500 in the United States alone, with one or two in 46 of the 50 states. Baskin Robbins typically hires teenagers as early as 14 years old.
Job advertisements and job opportunities are available both online and in-store. It is the greatest job if you are looking for jobs that hire 16-year teens and have flexible work schedules.
15. Panera Bread
While certain roles demand a minimum age of 16, some Panera Bread Team Member positions are open to kids as young as 15 years old, depending on the state.
16. California Pizza Kitchen
California Pizza Kitchen is a casual fast-food restaurant in the United States specializing in California-style pizza.
The chain has over 250 sites in 32 states and ten countries, including 15 atypical California Pizza Kitchen franchise designs tailored for airports, campuses, and stadiums.
For hosting positions, you must be 15 or 16 years old. You must be at least 18 years old to work as a server and serve alcohol.
17. Culver's
Culver's is a casual restaurant chain with over 850 locations in 25 states across the United States. Available employment and age requirements may differ; they would also employ a 16-year-old teen. Try it out!  
It does not matter if you have no work experience and this is your first job; they consider all job candidates. Make a CV and cover letter if this is your dream job, and you will stand out.
18. Whataburger
Whataburger operates over 820 burger restaurants, the majority of which are located in Texas. It is famous for its 100% pure beef burger with a toasted bun. Whataburger hire teen as young as 16 years old for positions of team member or cashier.
19. Domino's Pizza
Domino's Pizza is a restaurant chain store, with over 649 in the United States, 1,500 in India, and 1,249 in the United Kingdom. Domino's has stores in over 83 countries and 5,701 cities worldwide. To work at Domino's, you must be at least 16 years old to work as a front counter where customers place orders. 
20 Little Caesars
Little Caesars a pizza chain restaurant with about 5,463 locations worldwide. The minimum age for employment at Little Caesars is 16, although you can work there if you are eligible.
Teenagers can begin as Crew Members and advance to Shift Leaders or management positions. To work under the age of 16, you will need a workers' permit.
Read: 20 Popular Restaurant that Accepts Paypal 
Supermarkets That Would Hire a 16 Years Old
21. Kroger
Kroger is a well-known supermarket chain with over 2,500 locations in the United States. They also own many stores such as Fry's, King Soopers, and Smith's.
Some Kroger locations recruit 14-year-olds with a work permit, whereas minors must be at least 15 to work in a non-hazardous environment. On the other hand, the supermarket prefers teenagers at least 16 years old.
22. Giant Eagle
Giant Eagle is a well-known grocery store business with over 400 stores in Ohio, West Virginia, Pennsylvania, Indiana, and Maryland. Employees as young as 14 are hired for various positions. If you are 16, you can try it out. 
23. Safeway
Safeway has been in business since 1915 and has approximately 1,300 stores across the United States. They hire teenagers as baggers and cart runners.
The minimum hiring age varies by area, although it is usually at least 16 years old.
24. King Soopers
King Soopers hire teenagers as young as 16 with the agreement of the on-site manager. You can work as a cleaner, bagger, and other jobs.
25. Fareway
Fareway is a popular grocery shop in the Midwest! They hire teenagers aged 16 and up for various job roles. You might be able to work as a stocker, cleaner, etc. 
26. Hy-Vee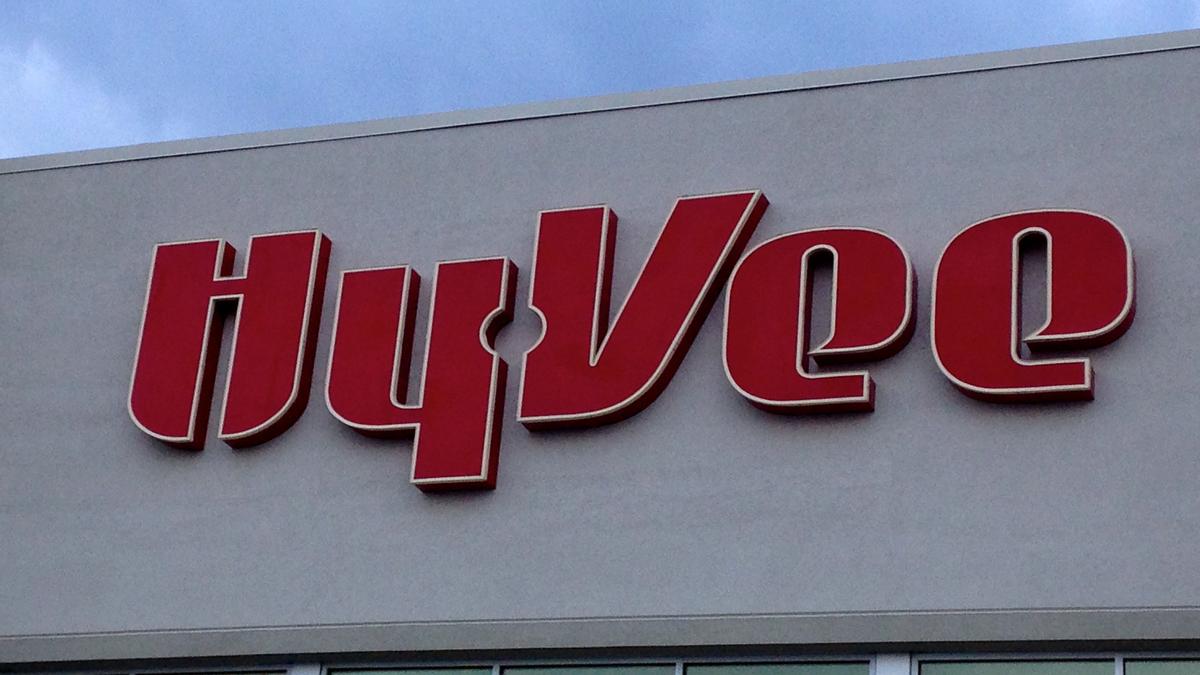 Hy-Vee is next on the list, with over 240 outlets in the Midwest of the United States.
Each Hy-Vee grocery store is independently owned, and while they may hire teens as young as 14 years old in most of their stores, the minimum hiring age is determined by the state and the management.
27. Giant Food
Giant Food is a Virginia-based franchise with over 150 locations in Virginia, Washington, DC, and Maryland.
They hire teenagers as young as sixteen years old. You can learn more about their hiring procedures and employment openings by visiting your local Giant Food Store.
Look for a job in your location or contact them online.
28. Publix
Publix operates approximately 1,100 stores in seven states. Teenagers as young as 16 are hired as service desk clerks or floral clerks.
Publix is available in the following states: Alabama, North Carolina, South Carolina, Florida, Georgia, Tennessee, and Virginia.
Entertainment Venues That Would Hire a 16 Years Old
Most people believe that working in entertainment venues necessitates particular certification and expertise. However, they hire staff as young as 16 to assist with events.
Here are some entertainment places that employ teenagers aged 15 and above.
29. AMC Theatres
AMC Theatres AMC Theatres is one of the entertainment places that hire teenagers to work at AMC Theatres; you should be at least 16 years old. However, depending on the movie theater location, some have lower minimum age limits.
Aside from the ability to enjoy free movies with a date, AMC Theaters offers their employees 50% off Food and drinks. It also includes a flexible work schedule and the potential for a scholarship through the AMC Cares program.
30.
Six Flags is well-known in North America for its amusement and water parks. They hire teenagers as young as 16 years old. The location and season determine the available work positions.
Contact your nearest Six Flags for additional information. If you don't have one nearby, try dialing your local amusement park or water park.
Read: 10+ Hotels that allow 18 years old to Check in (2022 Update)
Other places that hire 16 years old include:
White Castle.

Whole Foods.

Best Buy.

Baja Fresh

Barnes & Noble

Best Buy

Brookshire's

Carl's Jr.

Captain D's.

Checkers

Chicken Express

Chipotle.

Chuck E. Cheese

Cici's Pizza.

Cinemark.

Claire's

Dunkin' Donuts.

Firehouse Subs.

Five Guys Burgers and Fries.

Fuddruckers.

H-E-B.

Home Depot.

Jack in the Box.

Jamba Juice.

Jason's Deli.

Long John Silver's.

Papa John's.

Papa Murphy's.

Party City.

Popeye's. 

Quiznos.

Raising Cane's.

Regal Cinemas

Schlotzsky's. 

Smoothie King.

Sonic.

Target.

Trader Joe's.

Walmart.
Many locations offer opportunities to teenagers who want to start earning money for their financial objectives, college tuition, or simply buying gifts for their loved ones.
Allowing young people to work does not imply ignoring their studies. Working teenagers profit more from their experience. It's an excellent way to show children what awaits them in the real world.
Working from a young age can teach children important things that they will need to know and comprehend as they develop and advance. This is also a journey that everyone must take sooner or later.