This page will outline the services and tools I use for running this website.
And my other online properties.
Online Payments:
To receive online payments, I use payoneer.
Click here to sign up for Payoneer.
Web Analytics
Google web Analytics has been doing it for me for some years now.
Currently, I am trying out Clicky Analytics.
The updates are real time. And could be really useful if you get a spike in web visitors.
Domains
Where do I get my domains from.
My .com domains  – I get from godaddy.com
For Nigerian domain extensions – I get them from Whogohost Upperlink.
Web Hosting.
Started out with a godaddy Deluxe unlimited plan 2 years ago.
Recently, I fell out of love with godaddy and had to switch.
Currently, these are the Hosting platforms I use.
My go to hosting is 1and1. I use the unlimited plan. The first year is almost free (about 12 dollars)
Click here to register with 1and1 host.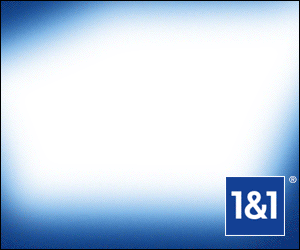 One issue I had with 1and1 is that you can't host dot ng(.ng, .com.ng, .org.ng etc) domain extensions there.
So, my .ng domains are hosted by Hetzner germany. I'm using the level 4 plan. 5 addon domains plus unlimited traffic at 4euros per month.
They also provide free SSL certificate for clients in the first year.
Click here to check out Hertzner germany.
Email Marketing
I use mailerlite. Check them out here