Best Political Science Schools in the US (Top 10 Ranking 2023)
Best Political Science Schools in the US: Here are questions sufficiently answered in this piece: What college has the best political science major? Which school has the best political science program? Where is the best university to study politics? We have researched all the rankings by top-ranking bodies – all for you.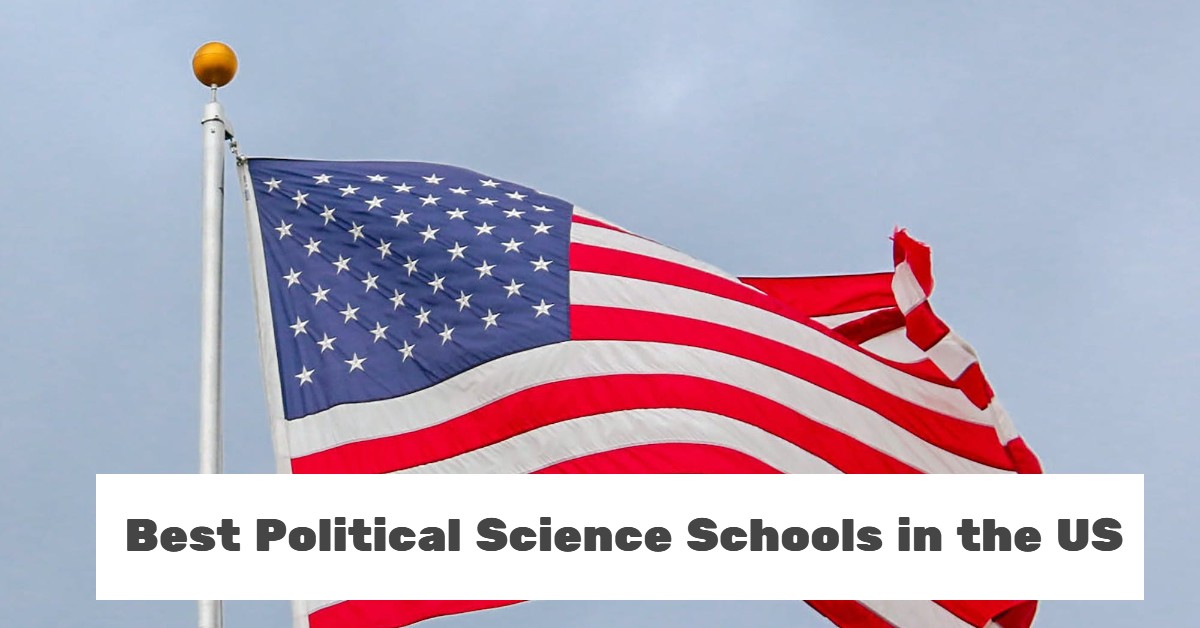 As you may have known, political science majors work in a variety of fields, including government, business, academia, and non-profit organizations.
In the United States, political science departments typically offer three to five concentrations in which undergraduates can specialize. These include international relations, public policy, American politics, and data science.
What criteria did we use in selecting this list of the best Political Science Schools in the US? Our selection criteria include award-winning faculty cohorts, innovative centers and institutions, and experiential opportunities (like study abroad programs and internships).
We did not just provide our ranking. You will find the recent rankings by top-ranking bodies also.
Continue reading below to find out.
Top 10 Best Political Science Schools in the US
Political science is the study of history, current events, and analysis. Graduate students are frequently able to specialize in a particular field of politics.
Here is our ranking of the top 10 political science schools in the US.
1. Harvard University (Cambridge, MA)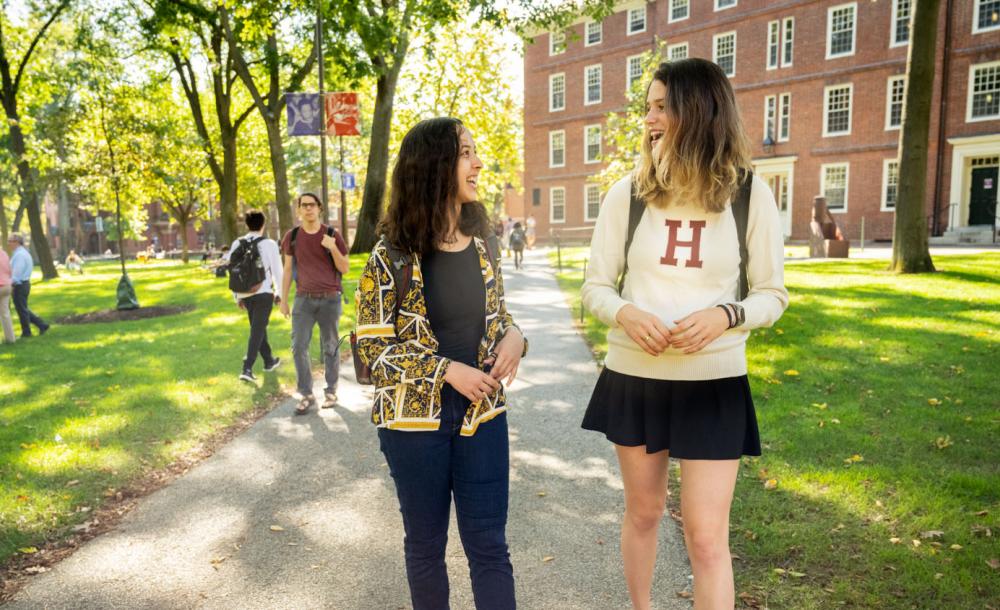 Harvard University has the highest number of political science undergraduates in the US. Most students enroll in public policy and tech science within government (public interest technology) disciplines.
The public interest technology field interprets how technology resolves or worsens social conflicts. It deals with the unforeseen consequences of technology and develops new ways to resolve conflicts between technology and society.
Participants gain expertise in identifying issues, assessing risks, and developing prototype solutions to problems.
To conduct independent research, students must enroll in GOV 92R. Each political science major can research and write about a topic of their choice, such as the politics of large infrastructure projects, the consequences of wealth concentration in China, or how social and cultural factors converged to spark a wave of Republican radicalization.
Summer internships for political science majors abound in and around Cambridge. Harvard students direct and staff ten summer camps across Boston as part of the PBHA's Summer Urban Program.
Students interested in a career in public service can apply for summer internships at Harvard's Institute of Politics.
Such experiences are praised for preparing political science majors for exciting careers in a variety of fields.
Must Read: Harvard Admission Requirements (2023 Guide)
2. Yale University (New Haven, CT)
Yale University is one of the best political science schools in the US after Harvard University.

One feature that distinguishes Yale's Political Science Department from others is that undergraduates can declare their major at any point during their four years of study.
Yale's Department of Political Science has more than 50 faculty, 100 Ph.D. students and over 400 undergraduate majors. The Department offers numerous seminars and lecture courses for undergraduates.
In one of five concentrations, students can pursue a standard, intensive (accelerated), or interdisciplinary major.
All political science majors will write a senior essay over the course of one or two semesters and are eligible for awards such as the American Political System Frank M. Patterson Prize, which is given to an essay writer whose work upholds the pillars of the United States Constitution and Bill of Rights.
Winning essays have addressed a wide range of issues, including migration-based warfare in Europe and the role of dissent in US law, as well as how dark corporate money can undermine democracy.
Students can also attend enlightening lectures offered by the American & Comparative Political Behavior Workshop, where speakers share insights on topics such as antisemitic attitudes toward young Americans and political divide ideology.
3. Princeton University (Princeton, NJ)
Princeton University is one of the best political science schools in the US.

Some Princeton political science alumni will undoubtedly be familiar to you. Former U.S. Attorney and FBI Director Robert Mueller, as well as Federal Reserve Chair Jerome Powell, both attended Princeton.
The Political Science Department at the university is one of the largest, with approximately 150 undergraduates and 140 graduate students.
Despite its size, classes are kept small. Undergraduates work on junior papers and senior theses with the help of one (or more) faculty members.
Students are required to analyze the role of the media in electoral campaigns and shaping the behavior of elected politicians in courses such as Mass Media, Social Media, and American Politics. At the same time, undergraduates investigate the reasons states enter a war and propose ways to avoid it in Causes of War.
Students can examine political issues in depth, hone their technical writing skills, and engage in Socratic dialogue through a variety of centers and institutions.
The Mamdouha S. Bobst Center for Peace and Justice, for example, is a think tank whose mission is to promote peace and respect for cultural differences across national boundaries.
Political science majors can attend panels, conferences, and workshops on nationalism, identity politics, and other international conflict-related topics.
4. Stanford University (Stanford, CA)
Our best Political Science Schools in the US? Stanford University makes number four on our list.
Stanford's Political Science Program encourages students to become proficient in qualitative and quantitative methods of investigating political behavior, public policy, and government institution design.
Students take courses on a range of topics, both domestic and international politics. The department prepares students not only to be effective citizens but for a large number of contemporary careers which require analytic thinking and the knowledge of sophisticated research methods.
Graduates will be well-prepared for careers in the nonprofit, academic, business, and government sectors.
The data science track is one of five options and involves students in researching algorithms to predict political events.
Games Developing Nations Play, for example, uses a game-based approach to challenge students to answer questions such as why developing economies fail to produce high-income levels, why violence is so prevalent in those areas, and what flaws exist in their evolving systems.
The Stanford Civics Initiative (SCI), one of many programs designed to improve the undergraduate experience, provides students with opportunities to discuss barriers to becoming a US citizen and propose ethical solutions for creating pathways to citizenship.
5. Georgetown University (Washington, DC)
Georgetown University is one of the best political science schools in the US.
The proximity of Georgetown to political institutions such as the U.S. Internships at the Supreme Court, the Library of Congress, and the World Bank means that political science majors can access a long roster of internships.
Undergraduates can major in either government or political economy.
The government major includes an integrated writing requirement in which students complete writing assignments ranging in length from policy briefs to critical papers to case studies.
Those with a GPA higher than 3.5 are eligible to apply for the Government Honors Program in the fall of their junior year. They will participate in a research seminar and write a senior thesis if accepted.
If a student wishes to pursue a master's degree, they can enroll in the accelerated BA/MA in the American government program.
They will work as an apprentice in an area of interest during their fifth (and final) year of study. Opportunities such as the Political Science Predoctoral Summer Institute pay students to conduct independent research within the context of a Washington, D.C.-based research institute.
6. Duke University (Durham, NC)
In the fall of 2022, Duke redesigned its political science major to emphasize honing advanced data science techniques and becoming acquainted with various analytical tools.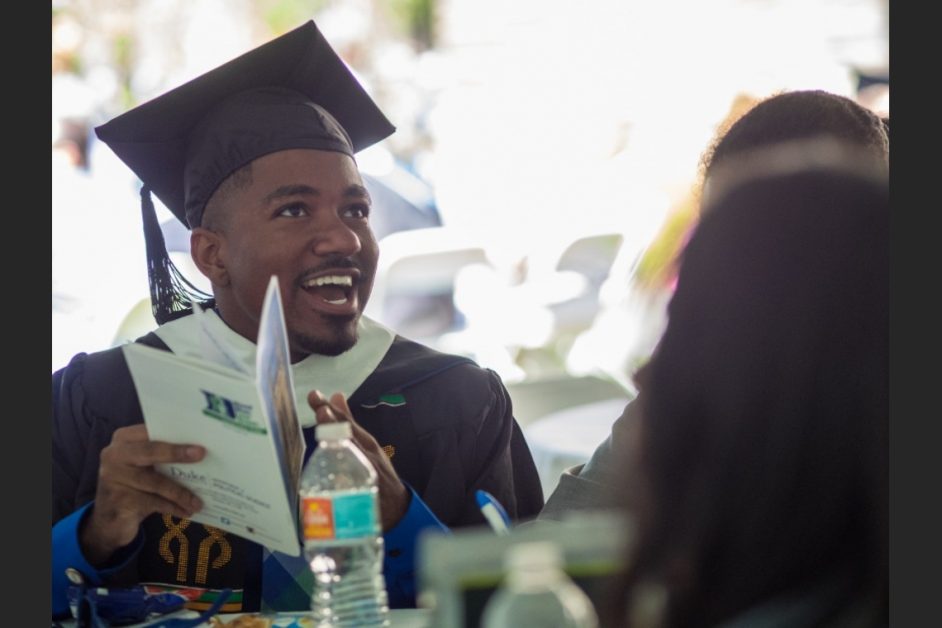 The department's highly qualified faculty is one of its assets. Professors at Duke have previously been named Fulbright Scholars, held positions of leadership at the National Security Council, and even served in the United States House of Representatives.
Many undergraduates choose to major in political science and another subject, such as mathematics, economics, or philosophy.
Majors find rewarding careers in think tanks, media organizations, and public administration after graduation.
Various internships put students in the room where important decisions are made, and many students choose to study abroad in countries such as Denmark, Russia, and South Africa.
Security, Peace, and Conflict are among the concentrations offered in the curriculum. Undergraduates in this field participate in thought-provoking classes that examine the politics of authoritarian regimes, terrorism, and global corruption – all critical issues in the twenty-first century.
7. University of Chicago (Chicago, IL)
Some of the most illustrious political thinkers have passed through the halls of UChicago's Department of Political Science, including Herbert Simon, the first political scientist to receive a Nobel Prize.
In order to stay at the cutting edge of political science innovation, the university regularly designs workshops on current political issues, such as the Historical Capitalisms & Social Theory Workshop.
Undergraduates use an intersectional approach to predict the future of nations by analyzing different iterations of capitalism throughout history.
Because the school values exceptional writing abilities, all students are required to complete a BA Thesis or Long Paper. The latter is typically written within a specific political science course and is more than 20 pages long.
8. University of Pennsylvania (Philadelphia, PA)
Penn has seen a recent surge in political science majors, so it has increased its political science faculty by 50%!
Undergraduates can specialize in international relations, comparative politics, American politics, or political theory.
Students in the field of American politics study issues such as political polling dynamics, food and agriculture politics, and the science of who gets elected and why.
One of the department's strengths is the availability of hands-on field experience opportunities.
The Penn Program on Opinion Research and Election Studies (PORES), Penn's newest undergraduate research initiative, assigns students to conduct research on current, pivotal issues in the US and international political spheres.
Students can gain valuable experience working in places like the United States Department of Education, the House Budget Committee, and the White House Office of Public Engagement (among tens of other locations in Washington, D.C.!) through internships.
9. Massachusetts Institute of Technology (Cambridge, MA)
Outside of computer science, MIT has many outstanding programs, including a major in political science.
The school is committed to allowing students to conduct field research in voting booths in the United States as well as other political settings in countries such as China, Bangladesh, and Afghanistan.
In their junior year of study, all political science majors enroll in a political science lab. They conduct public opinion polls, analyze voting behavior, and compare democratic processes in three or more countries using quantitative methods. Unlike many other schools, MIT does not require a senior thesis.
The MIT Washington Summer Internship Program is one of the university's most visible initiatives. Accepted undergraduates receive housing and a stipend to conduct research during a summer break trip to Washington, D.C. Unlike some programs, which assign participants to menial tasks, the MIT Washington program places students in rooms where important decisions are made. Students attend Capitol Hill meetings and report on key takeaways from relevant hearings held throughout the city.
10. Vanderbilt University (Nashville, TN)
Students at Vanderbilt can major in political science or minor in one of three areas: American politics, world politics, or political theory.
The majority of graduates work in the private sector (37%), where they work in data analysis, social media, finance, and public relations. 28% go on to law school, while 8% work for a non-profit organization focused on climate policy, human rights, or election integrity.
Students in PSCI 3265 investigate the role of human rights in struggles against injustice. There is even a course on populist parties' rise in advanced democracies.
On Vanderbilt's campus, there are several notable political science centers, including the Researching on Conflict and Collective Action (ROCCA) Lab.
Undergraduates work with graduate students and faculty to conduct research on political violence and collective responses.
Many students choose to write an honors thesis or even conduct paid research through the Immersion Vanderbilt program.
Undergraduates have access to a diverse range of courses, many of which are focused on current political issues.
Best political science schools in the US – QS Rankings
The ranking by TopUniversities.com for the best political science schools in the US is as follows:
Harvard University
Princeton University
Stanford University
Yale University
The University of California, Berkeley (UCB)
Georgetown University
Columbia University
Massachusetts Institute of Technology (MIT)
New York University (NYU)
The University of California, San Diego (UCSD)
Best political science schools in the US – World University Rankings 2023
The best political science schools in the US, according to TimesHigherEducation.com, are:
Massachusetts Institute of Technology (MIT)
Stanford University
Harvard University
Princeton University
The University of California, Berkeley (UCB)
University of Michigan – Ann Arbor
University of Chicago
Yale University
The University of California, Los Angeles (UCLA)
University of Pennsylvania
Best political science schools in the US – Niche Rankings 2023
Niche Ranking has the following submission for the best political science schools in the US:
Harvard University
Georgetown University
Duke University
Stanford University
Vanderbilt University
Princeton University
University of Chicago
Yale University
Rice University
Washington University in St. Louis
Best Political Science Schools in the US – US News Ranking
The top 40 best political science schools in the US, according to US News, are as follows:
Stanford University
Harvard University
Princeton University
University of California–Berkeley
University of Michigan–Ann Arbor
Yale University
Massachusetts Institute of Technology
Columbia University
University of California–San Diego
Duke University
University of Chicago
University of California–Los Angeles
University of North Carolina–Chapel Hill
Washington University in St. Louis
Cornell University
New York University
Ohio State University
University of Wisconsin–Madison
Emory University
Northwestern University
University of Pennsylvania
University of Rochester
University of Texas–Austin
Vanderbilt University
University of California–Davis
University of Minnesota–Twin Cities
University of Illinois–Urbana-Champaign
Indiana University–Bloomington
Rice University
Stony Brook University–SUNY
Texas A&M University–College Station
University of Maryland–College Park
University of Virginia
Georgetown University
Pennsylvania State University–University Park
University of Washington
George Washington University
Michigan State University
University of Notre Dame
University of Pittsburgh
Here you have the comprehensive list of the best political science schools in the US. Let us know your thoughts about this article in the comment section below.
Recommended:
Best Art High Schools In The US (2023 Update)