Best Neuroscience Programs US
Neuroscience is a new and dynamic field of research that explores the nervous system of humans and how it affects all facets of behavior and thought. It is multidisciplinary in nature and contains aspects of physiology, biochemistry, languages, psychology, and much more.
Students who want to pursue postgraduate degrees in fields like medicine, psychology, biology, or the specialized field of neurology itself often consider this major as their first choice.
Given this possibility of advanced study, undergrads should check out our top neuroscience courses, as visiting these colleges will give them a big edge. They will increase their chances of admission into the best graduate and professional schools.
Read: Top 10 Welding Schools in the US (2023 Update)
Best Neuroscience Programs in the US
Massachusetts Institute of Technology (MIT)
Website https://bcs.mit.edu/academic-program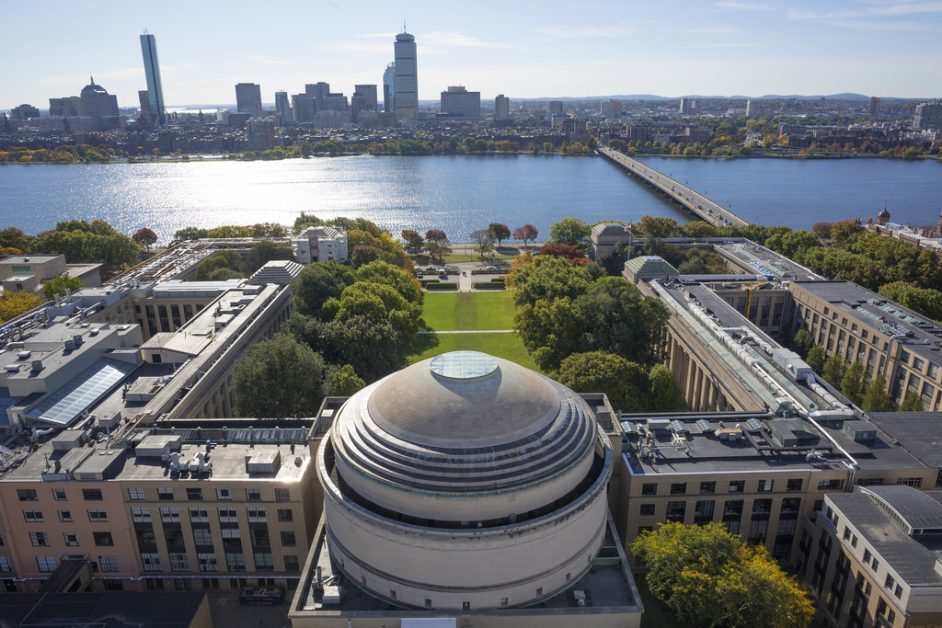 The Massachusetts Institute of Technology (MIT) is a private research university located in Cambridge, Massachusetts, USA. It is generally rated as being among the most elite academic institutions in the world.
At the center of MIT is a unique blend of intensive academics, innovative research, new tech, and passionate instruction. The Department of Brain and Cognitive Sciences was established on these beliefs, and they continue to be the primary reasons why students enroll in the course.
Harvard University
Website https://www.mcb.harvard.edu/undergraduate/neurobiology/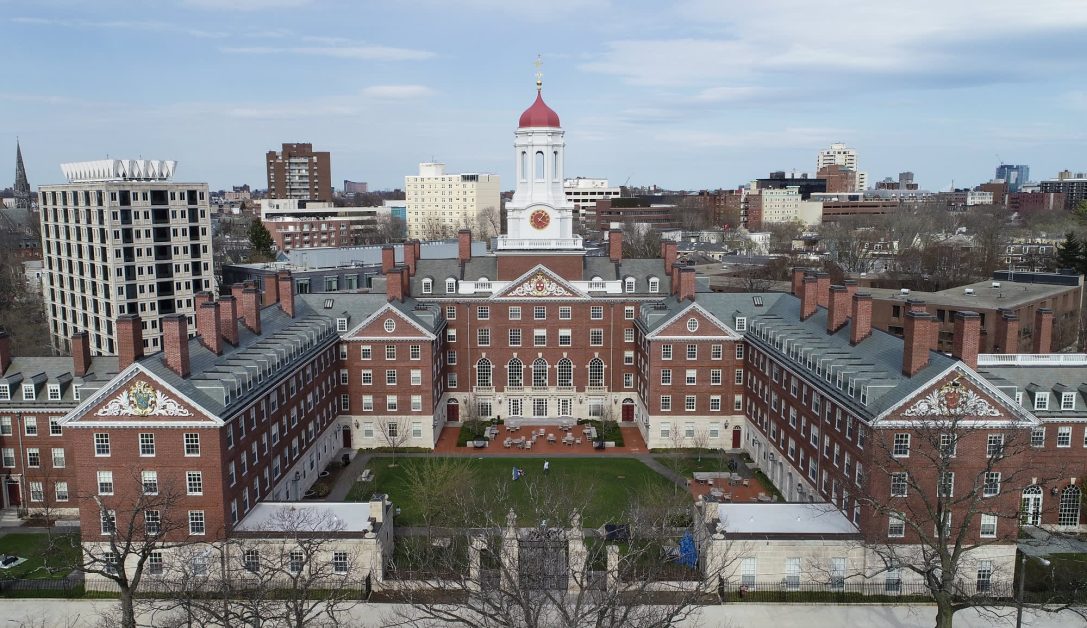 Harvard University is a privately owned Ivy League research institution in Cambridge, Massachusetts, founded in 1636, whose legacy, impact, and affluence have made it among the world's most renowned universities.
The HMS Neurobiology Department was established in 1966 by Stephen W. Kuffler, Nobel laureates David Hubel and Torsten Wiesel, as well as Ed Kravitz, Ed Furshpan, and David Potter. Together, they established the branch of study known as neurobiology, which integrates methodologies from biology, biochemistry, histology, neuroanatomy, and electron microscopy to understand how the nervous system develops and works.
Princeton University
Website https://pni.princeton.edu/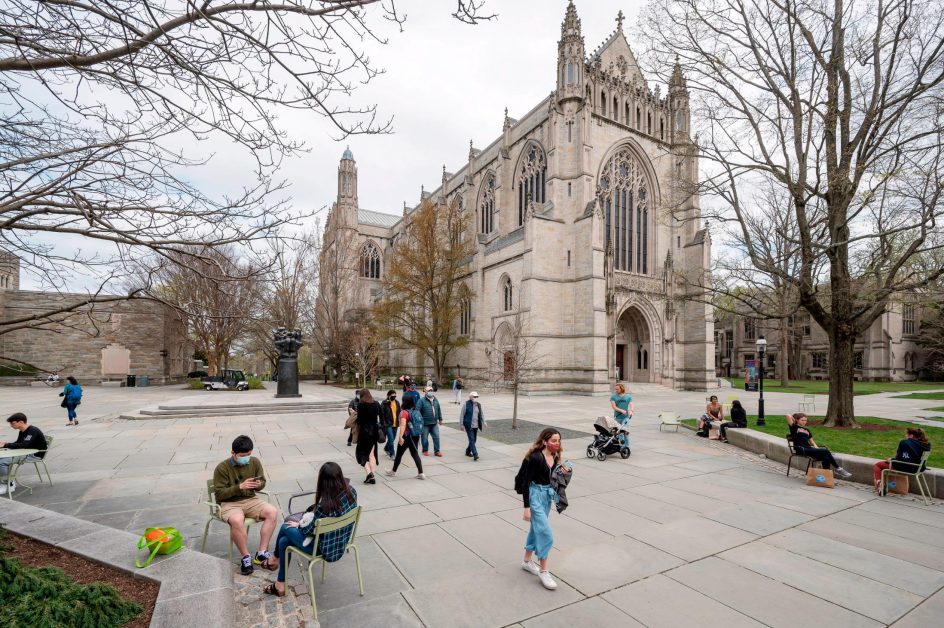 Princeton University is a privately owned Ivy League research university located in Princeton, New Jersey, United States. Princeton is the fourth-oldest school of higher learning in the country and among the nine colonial institutions established before American Independence. Princeton was established in Elizabeth in 1746 as the College of New Jersey.
At Princeton University, teaching staff with research areas in neuroscience can be spread across numerous departments, such as Advanced Math, Molecular biology, Computer Engineering, Technology, Molecular Genetics, Quantum Mechanics, Psychology and Philosophy. This diversity offers a wealth of opportunities for study and training in neuroscience and reflects the multidisciplinary nature of current neuroscience research.
Duke University
Website https://psychandneuro.duke.edu/undergraduate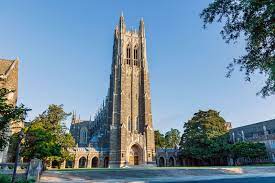 Duke University is a nonprofit research university based in Durham, North Carolina. Established by Unitarians and Quakers in the city of Trinity in 1838, the college relocated to Durham in 1892.
Their undergraduate curriculum is remarkable because it offers 2 different fields of study: neuroscience and psychology.
Both disciplines give their students a variety of opportunities to study beyond the classroom through voluntary work and research. Their graduates have gone on to work in a variety of sectors, including academics, politics, business, medicine, and much more.
Columbia University
Website http://neuroscience.columbia.edu/

Columbia University is a research institution located in New York City.
Founded in 1754, Columbia is the longest-surviving academic institution in New York and the 5th-highest educational organization in the United States. It is among 9 colonial colleges established before the Emancipation Proclamation, 7 of which belong to the Ivy League. It has been consistently rated by multiple major education journals as one of the 10 leading universities in the world.
The Neuroscience course at Columbia has a rich legacy traced back to the early days of the Neurological Institute in Nyc in 1909. As a branch of the Columbia University Medical Center, the Institute relocated to Columbia Heights in 1929. The Department was established in 2007 to take the place of the Center for Neurobiology and Behavior, which had a wider scope.
Brown University
Website https://www.brown.edu/academics/neuroscience/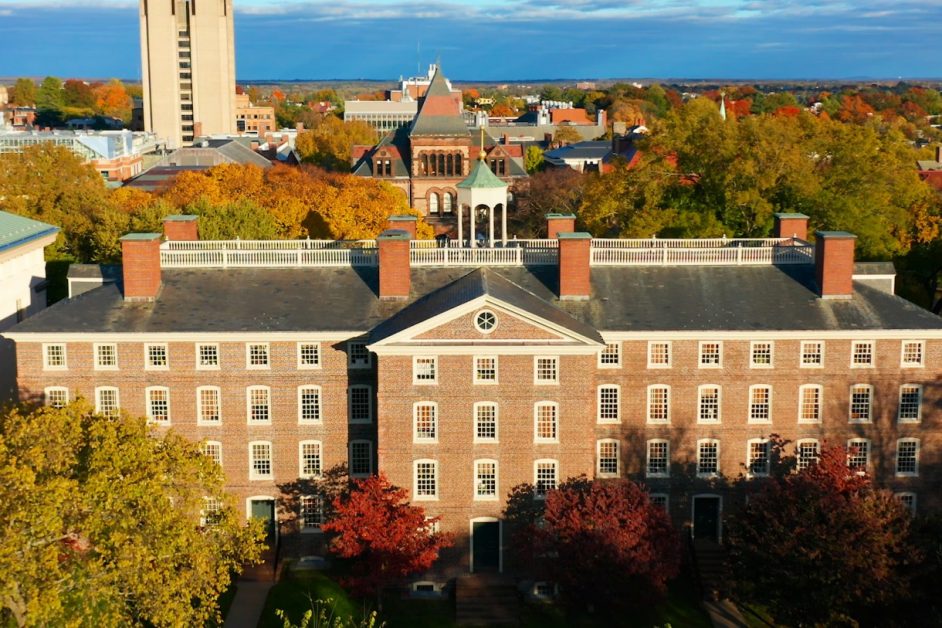 Brown University is a private university located in Providence, Rhode Island, United States. Established in 1764 as the School of the English Colony of Rhode Island and Providence Plantations, Brown is the 7th oldest university in the United States and among the 9 colonial colleges approved before American independence.
The Department of Neuroscience is a congregation of intellectuals devoted solely to ensuring the highest level of excellence in research and education.
University of Pennsylvania
Website https://www.sas.upenn.edu/bbb/content/studying-neuroscience-penn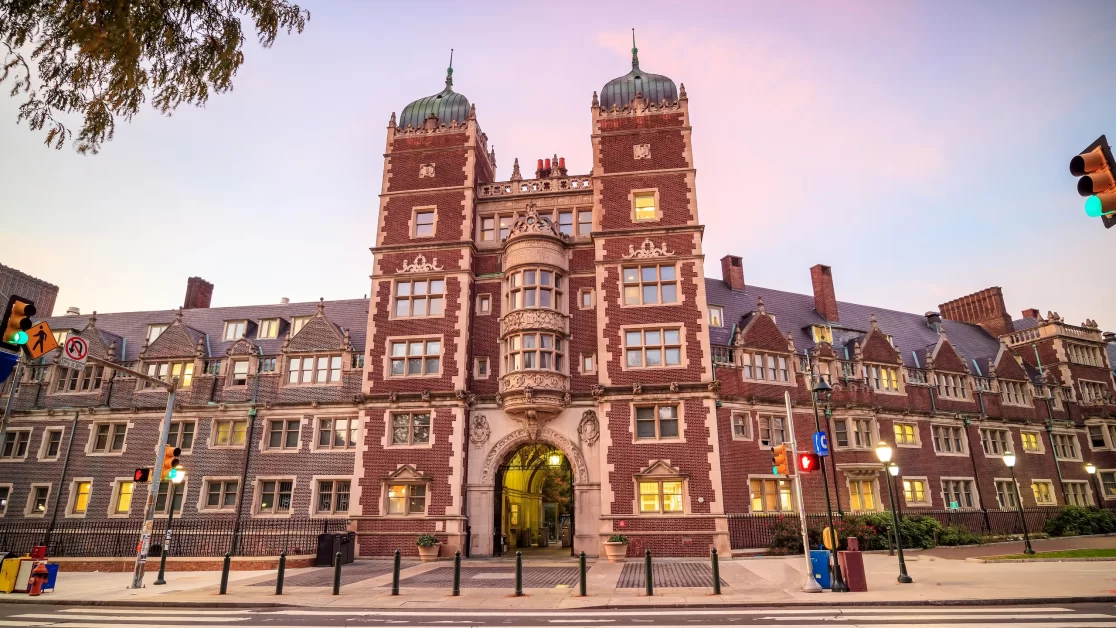 The University of Pennsylvania, also referred to as Penn or UPenn, is a research institution that is situated in Philadelphia's University City district in Pennsylvania.
Rice University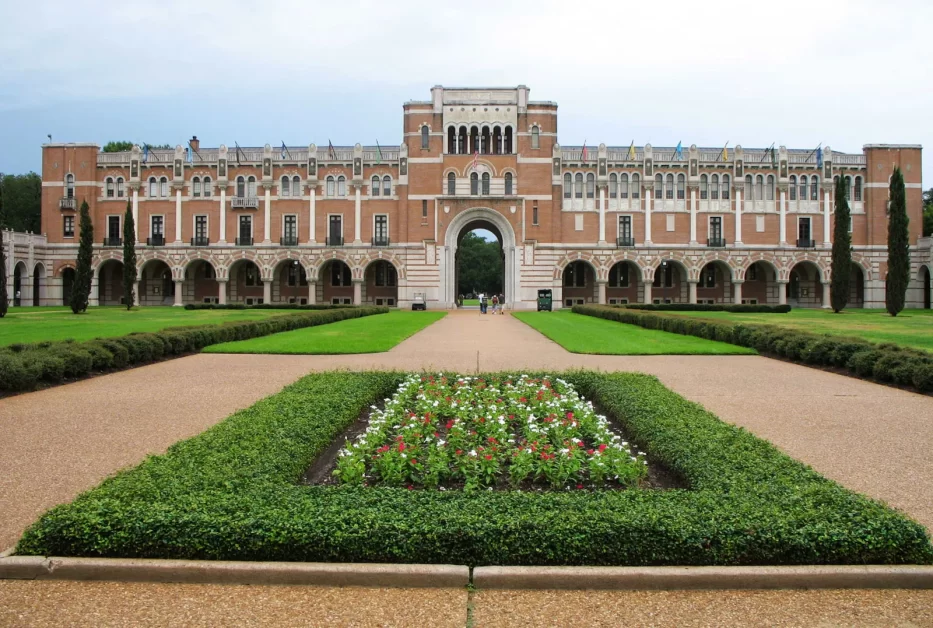 Rice University is a private research institution situated on 295-acre premises in Houston, Texas, United States. Rice is usually regarded as the best university and also the institution with the most rigorous admission process in Texas.
Northwestern University
Website https://www.neurobiology.northwestern.edu/undergraduate/neuroscience-major/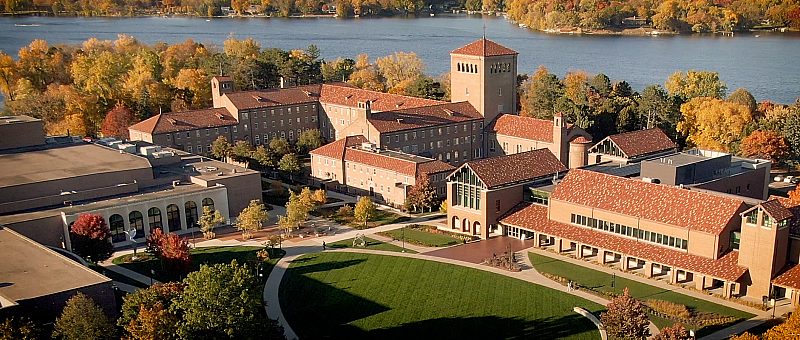 Northwestern University (NU) is a private research institution located in Evanston, Illinois, with other sites situated in Chicago and Doha, Qatar, and degree programs and infrastructure in Washington, D.C., and San Francisco, California.
Northwestern's undergrad major in Neuroscience offers classes encompassing diverse topics.
Students majoring in neuroscience will be well-equipped for positions in science journalism, intellectual property law, biotechnology, research, and other fields.
Vanderbilt University
Website https://as.vanderbilt.edu/neuroscience/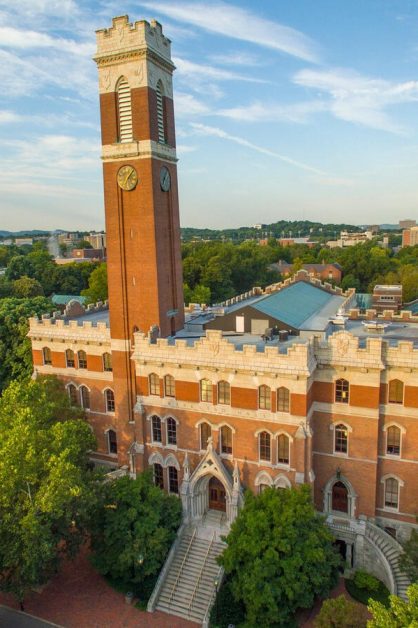 Vanderbilt University (also referred to unofficially as Vandy) is a private academic institution sited in Nashville, Tennessee. It was established in 1873 and given the name Cornelius Vanderbilt in memory of the maritime and railroad tycoon who, although having never visited the South, gave the school its inaugural $1 million donation. Vanderbilt believed that his contribution and the university's endeavors would contribute to the healing of the communal trauma inflicted by the Civil War.
Undergraduates at Vanderbilt have access to a multidisciplinary neuroscience curriculum. Within the College of Arts and Sciences, the program provides both a major and a minor, and its training faculty is drawn from both the College of Arts and Sciences and the Vanderbilt School of Medicine. Besides that, it has ties to the Vanderbilt Brain Institute, which supports collaborative work among the university's various academic divisions in the areas of neuroscience education and research. It also hosts conferences with national and international professionals in the field, and undergrads are invited to participate.
FAQ
What part is excellent for neuroscience?
An undergrad education in cognitive science, behavioral science, or cell biology can be the beginning of an exciting academic experience in neuroscience.
Is it worthwhile to pursue a neuroscience major?
Getting a graduate degree in neuroscience will assist you in getting lucrative jobs in science, healthcare, strategic planning, and policy advocacy.
Is neuroscience the most challenging major?
Neuroscience is difficult because core courses like human physiology, molecular biology, and mathematics are daunting. Furthermore, it takes much longer for students to complete a Ph.D. or MD in neuroscience. A master's degree in Neuroscience, due to its placement in the medical field, can be exorbitant, too.