10 Best Pastry Schools in the US ( 2023 Update)
10 Best Pastry Schools in the US: pastry school is a culinary school that teaches chefs both fundamental and advanced baking and pastry-making techniques to meet international standards.
Formal training in a pastry chef school is required to become a professional pastry chef. Knowing how to bake delicious bread or lovely cakes is not enough. To earn the respect of industry professionals, enroll in the best pastry chef schools.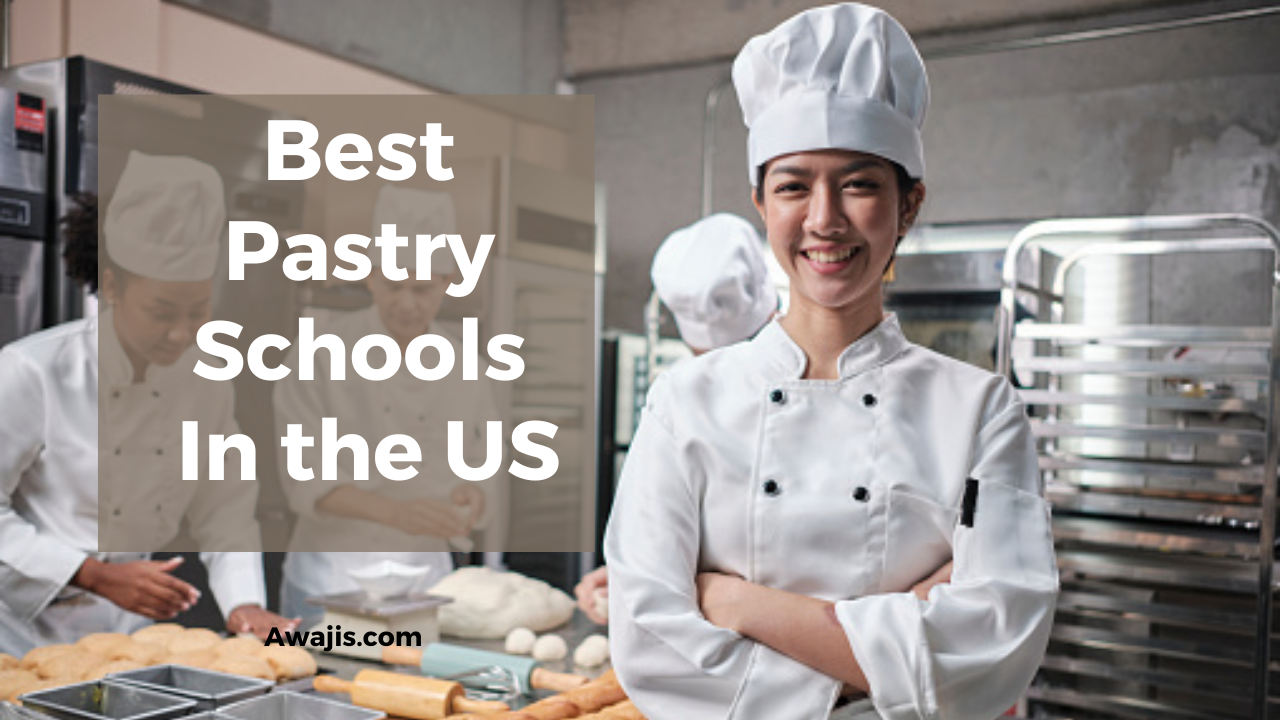 There are many pastry chef schools that provide excellent hands-on training and education. These institutions are acknowledged for their successes in offering high-quality education to all culinary students.
This article will look at some of the best pastry chef schools in the US. Continue reading!
Best Pastry Schools in the US
1.  Culinary Institute of America
The Culinary Institute of America, located in Hyde Park, New York, is well-known for creating highly skilled chefs. It provides Baking and Pastry Arts Associate in Occupational Studies AOS (21 months) and Baking and Pastry Arts Bachelor degree programs (38 months). They offer a few weeks of externship with hands-on training and lessons on how to run a pastry shop.
For more information, click here
2.  French Culinary Institute
The French Culinary Institute is a world-class pastry chef school founded by the famous Jacques Torres. French culinary schools have campuses in New York City and the San Francisco Bay Area. It is currently known as The International Culinary Center in those two US cities.
The program lasts six months for full-time and nine months for part-time night students.
For more information, click here.
3.

 The International Culinary Schools at the Art Institutes

This prestigious institute provides excellent baking and pastry training through its different colleges located in various cities. Many American cities have art institutes, including Denver, Houston, and Seattle. Each art institute has a number of international culinary schools. Diploma and associate degree programs are accessible at reasonable costs with high-quality training.

For more information, click here.
4. Auguste Escoffier School of Culinary Arts
The official school curriculum is built on imparting the renowned Auguste Escoffier's cooking methods and skills. This pastry school focuses on training both novices and professionals in the culinary and pastry arts. For those interested in becoming pastry chefs, the Auguste Escoffier School of Culinary Arts has campuses across the US that provide diploma and degree programs. Also, after graduation, students are entitled to career support services.
For more information click here.
5. Le Cordon Bleu College of Culinary Arts
Le Cordon is one of the best culinary art schools for prospective cooks. The headquarters are in Paris, France. Many students who complete their degrees there graduate with honors and perform well globally.
They have campuses where you can enroll for their pastry chef program in Hollywood, San Francisco, Miami and other cities across the US. They also offer a 15-week diploma and a 30-month associate degree program. 
For more information, click here.
6. Kendall College School of Culinary Arts
Kendall College is a private college with a focus on Culinary Arts, Baking & Pastry, and Hospitality Management. The college is located on the National Louis University campus in Chicago, Illinois. It provides Bachelor's and Associate's degrees, as well as Certificate Courses, for students to study in the United States.
With an admission rate of 98%, the college is simple to apply to and considerably simpler to get into with a GPA of 2.26 or higher. As one of the leading culinary institutions in the United States, the degree programs offered are accredited by the Higher Learning Education, and the culinary arts, baking, and pastry programs are accredited by the American Culinary Federation.
For more information on Kendall College, click here.
7. New England Culinary Institute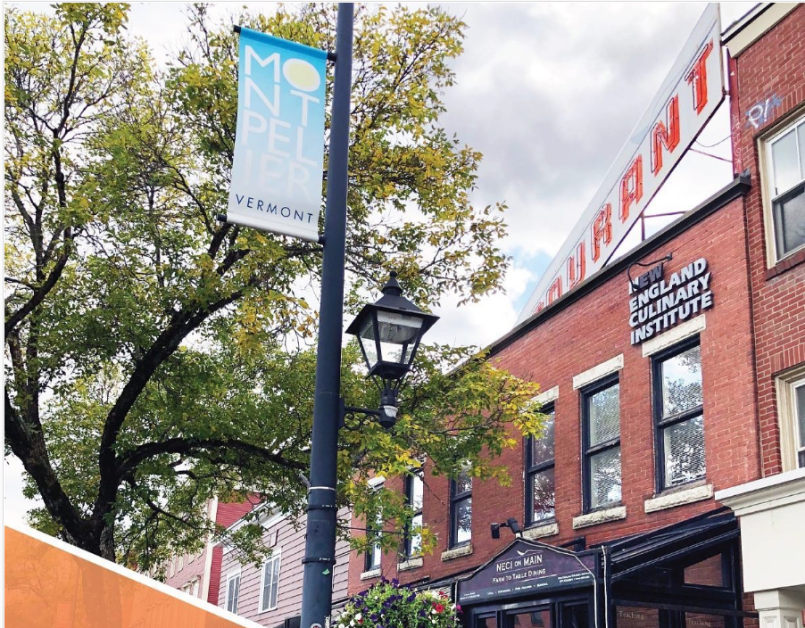 The New England Culinary Institute was formed in 1980 in England (as the name suggests). However, there is a branch in Vermont, USA. This culinary college is well-known for training world-class chefs working in luxury resorts, vacation villas, cruise ships, and hotels.
For more information, click here.
Read Also: Free Online Childcare Training Courses with Certificates
8. Star Career Academy
The Star Career Academy facility is located on Long Island, New York. It is one of the best pastry chef schools in North America.
Also, you can obtain  a certificate in Baking and Pastry Arts as a full-time or part-time student. At Star Career Academy, you can pursue a variety of subspecialties in pastries and confectionery arts.
For more information, click here 
9. LeNotre Culinary Institute
The Culinary Institute LeNotre is a small culinary school in Houston, Texas, with a low student-teacher ratio that emphasizes hands-on learning experiences.
LeNotre is primarily renowned for its continuing education baking and pastry arts programs, but it also offers culinary arts degrees and programs in hospitality and restaurant management.
For more information, click here.
10. Metropolitan Community College Nebraska
Metropolitan Community College (MCCN), located in Omaha, Nebraska, is also one of the best pastry schools in the United States. It is a non-profit public institution that offers a variety of associate degrees and certifications in culinary arts and hospitality administration.
One emphasizes general studies like baking and pastry, and the other permits you to specialize in Food and Event Management or Hospitality Entrepreneurship.
Though MCCN does not have all of the benefits of a private culinary university, its affordable tuition fees and excellent training standards have attracted many students.
For more information, click here
Read : Best Political Science Schools in the US (Top 10 Ranking 2022)
Conclusion
It is not necessary to attend a pastry school to become a chef. however, obtaining a professional culinary degree is worthwhile in order to learn the skills associated with the various aspects of working in the kitchen and to stand out from other competitors when entering the job market.
If you are concerned about the duration it will take to complete your degree. It is entirely dependent on the level of degree you wish to pursue. For example, a certificate may just take a few months to complete, whereas a bachelor's degree plus a master's degree may take up to six years.
Therefore, before enrolling in any of the best culinary schools in the United States, consider what you want to learn and how much experience you want to have before entering the field. Best wishes!
That's all. Like, Share and Comment