2022 Best Online Payment Gateways in Nigeria.
Online Payment Gateway is an Internet-based way of processing economic transactions. It allows you to make payment for your online shopping conveniently using your debits card either master, visa or verve. It enables businesses to make and accept payments over the web or over other Internet connections.
However, as vendors or startups, the choice of payment gateways to use in receiving or sending money for your online transactions becomes questionable as there are a lot of payment gateway products in the fintech industry in the market. Therefore, this post will outline, among others, the best online payment gateways.
What exactly is a Payment Gateway?
Before we go any further, it's worth noting that online payment platforms are more properly referred to as "payment gateways."
As a result, you must better understand what we refer to as a payment gateway, how it works, and why it is important.
From a technical standpoint, a payment gateway is a financial, technological means by which online business owners receive money from their customers or clients via card.
Customers fill out financial checkouts before booking your service or ordering your product online.
For example, Amazon's payment gateway is the card details form you fill out to provide payment for your purchase.
Payment gateways are the virtual prototype of how physical business owners collect payments from every transaction they make with their customers.
It is the interface with which your customers and clients must interact before they can complete the transaction.
Best Online Payment Gateways in Nigeria
1. Paystack
Paystack is a fin-tech company that offers businesses everything they need to accept payments online and offline. It's simple, secure, affordable and fast for either small, medium or large businesses.
Paystack is co-founded by Ezra Olubi and Shola Akinlade. As a merchant, you can payout money directly from your Paystack dashboard to any bank account in the country.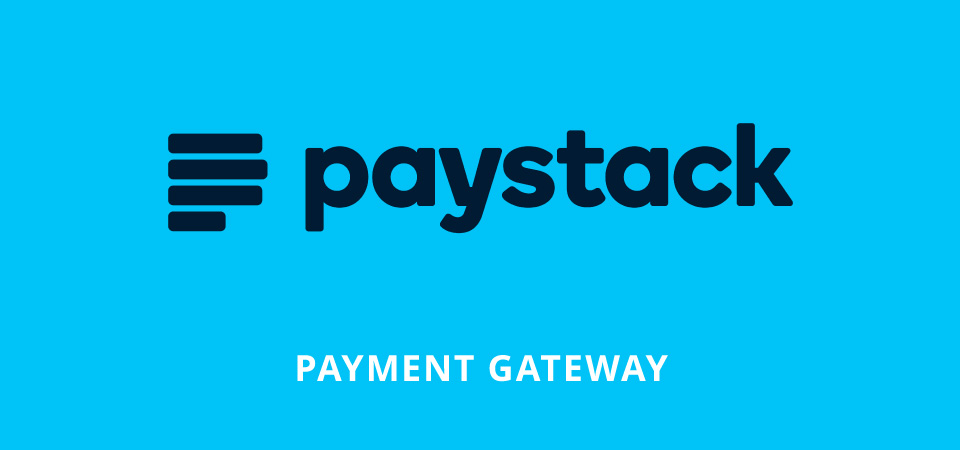 Over twenty thousand (20,000) businesses, including top brands like MTN, Taxify, Domino's, Iroko tv, GIGM etc are using Paystack payment gateway.
The pricing is moderate in that it is totally free to set up an account with Paystack. Also, there is a local transaction charge of 1.5% + ₦100 (The ₦100 fee is waived for transactions less than ₦2500) and International Transactions of 3.9% + ₦100.
Paystack Head Office Address
3A, Ladoke Akintola Road,
Ikeja GRA, Ikeja, Lagos, Nigeria.
Email: [email protected]
---
2. Rave
RAVE by Flutterwave is a payment gateway that provides one of the easiest way for Nigerian businesses to accept payments online. RAVE enables businesses – from mom-and-pop shops to global conglomerates – to accept payments easier, faster and safer.
Rave enables you to receive and make payments locally and globally using any debit card with no hassles and zero set up fees. However, payment can be made in any currency of the world.
The pricing is totally free to setup an account with Rave and a local transaction charge of 1.4% and International Transactions of 3.5%
---
3. Vogue pay
VoguePay is a user-friendly online payment gateway that enables businesses to send and receive payment easily from anyone and any currency in the world. It accepts payment through debit card transactions and bank transfers.
It is a simple, fast, secure and reliable way to send and receive payments locally and internationally. Its global coverage allows consumers and businesses to safely make and receive payments in all major currencies, including bitcoin, regardless of your location.
However, there is a local transaction charge of 1.5% and 3.8% for international transactions.
The following are the reasons why you should choose vogue pay;
Multiple payment channels: Accept payment any way you want. Give your customers options.
Developer friendly: Simple API documentation to make integration easy, even for non-developers.
Easy Account Management: Opt for business or personal accounts based on your needs.
Multi-currency support: Accept payment in multiple global currencies and allow you get paid in your default currency.
Free integration: Easily integrate payment to your website using our plugin libraries and extensions.
Good Technical support: Enjoy world-class support that is available 24/7.
---
4. eTranzact 
eTranzact is one of Nigeria's award-winning multi-application and multi-channel electronic transaction switching, and payment processing platforms with operations in Nigeria, Ghana, Kenya, Zimbabwe, South Africa, Cote d'Ivoire, and UK and is currently expanding to many other countries.
Since Inception in 2003, eTranzact has deployed its mobile payment solutions to banks and non-bank financial institutions alike and was recently granted a license by the Central Bank of Nigeria to provide Mobile Money services to individuals with a special focus on the unbanked.
Its services include all types of e-payments from ATM, Internet, POS, and Mobile.  ETranzact also accepts all cards issued locally from Nigerian banks e.g,. cards like Visa and Mastercard.
---
5. Interswitch Webpay
Interswitch is an integrated digital payments gateway and commerce company that facilitates the electronic circulation of money as well as the exchange of value between individuals and organizations on a timely and consistent basis.
Interswitch WebPAY Payment Page is a simple page that can be called from any website seeking to offer visitors the facility to pay for goods or services by their bank-issued cards or other payment tokens. That is, all debit cards (Mastercard, Visa or Verse) can be used for transactions.
A web merchant can receive online payment from cardholders via Interswitch WebPay or Webpaydirect.
There is a one-time integration fee of N150,000 and for every subsequent successful transaction, a fee of 1.5% of the value of the transaction subject to a cap of N2,000 is charged. (i.e. for transactions below N133,333, a fee of 1.5% applies), and N2,000 flat fee (for transactions above N133,333).
6. GTPay
GTpay is a payment gateway solution by GTbank one of Nigeria's famous bank. GTPay is a secure internet payment gateway developed to facilitate payments online using debit cards issued by banks on the Interswitch Network. GTPay plugs in seamlessly with the existing websites of customers and acts as a bridge between the customer's website and financial institutions (Banks).
The payment solution: Provides a convenient alternative payment channel to all customers. Enable cardholders to pay merchants (our customers) for internet purchases of goods and services from the comfort of their offices/homes by supplying details of their local debit/credit cards. Ensure the transaction amount is deducted from your card instantly and the merchant's account credited within 24 hours.
There is a Setup fee of N75,000, also MasterCard/Visa (local): 1.5% of the transaction amount (subject to a maximum of N2,000)
Interswitch Verve (local): 1.5% of transaction amount (subject to a maximum of N2,000)
MasterCard/Visa (International): 3% of transaction amount; no cap
International Gateway Monthly Charge: N5,000
Benefits
Convenient means of payment
Acceptance of both local and international cards
Global reach for merchants
Increased sales
Promote cashless transactions
Instant value for successful transactions
7. Amplify 
Amplify is a payment gateway with the smartest way to accept and manage recurring payments in Nigeria. It uses world-class bank-level security. That is all transactions are processed via a PCIDSS-compliant, 3D Secure payment gateway via an SSL-encrypted channel.
It enhances card correction technology. This implies that if there's an issue with your customer's card, Amplify will automatically retry until payment goes through, for up to 2 days.
Amplify provides multiple payment options by Accepting payments in over 40 currencies from VISA, Mastercard, Verve, and American Express. Your customers will also be able to pay directly from their bank accounts.
Accept payments without needing a website. You can accept payments without needing a coder. Create a simple form, send the link to your customer, and get paid.
Charges and fee are as follows;
LOCAL CARDS
1.5% + ₦20
Any cap? We'll never charge more than ₦2,000 in fees for local cards.
INTERNATIONAL CARDS
3.8% + ₦20
SETTLEMENT
We charge a fixed fee of ₦100 for any settlement to your registered bank account.
VOLUME DISCOUNTS
We have volume discounts for businesses that transact large sums.
8. CashEnvoy
CashEnvoy is a payment gateway that allows businesses to receive payment online. The platform commenced its operations in 2009 and it allows Websites that integrate with CashEnvoy to accept payment from all the major Nigerian debit cards, international Visa/Mastercards and also from the CashEnvoy wallet.
CashEnvoy is owned by E-Settlement Ltd, an independent, private sector-led, limited liability company located in Lagos, Nigeria focused on providing Innovative, Dependable, Easy-to-use, Affordable and Secure payment solutions.
CashEnvoy offers two types of accounts: personal and business account.
PERSONAL ACCOUNT
CashEnvoy pays you 0.5% of the transaction amount on every transaction. Shop online safely and securely from online stores that accept CashEnvoy. Fund your account using Interswitch, Verve, Master or Visa cards. Make payments using your debit cards (local and international), online banking or bank deposits. No setup, daily, monthly or annual charges.
BUSINESS ACCOUNT
Accept payments from your online store via debit card, internet banking and CashEnvoy wallet. Receive payments and donations online with ease. Easy to use, with complete transaction records. No integration or subscription fees! Easily pay and settle other merchants on your platform.
9. GlobalPay
GlobalPAY as a payment gateway enables merchants to receive payments via MasterCard, Visa and Verve cards from any part of the world With a one-time integration. GlobalPay is a product of Zenith Bank Nigeria.
GlobalPAY allows your website to have the functionality of accepting and monitoring mobile payments made via mobile phone.
An online log is available to view all transactions as they occur on your website.
GlobalPAY accepts MasterCard, Visa, Verve and eTranzact cards.
Pricing:
Setup fee (Local): ₦75,000.00
Transaction fee: 1.5% of transaction amount (subject to a maximum of ₦2,000
Setup fee (International): ₦75,000.00
Transaction fee: 3.5% of transaction amount; no cap
Monthly Access Fee: ₦5,000.00
Foreign Settlement Charge: $50 (per settlement)
10. U-Collect
U-Collect is a payment gateway solution that enables merchants to accept card payments from customers who desire to do online purchases using their various cards. It is a gateway that connects merchants, cardholders, and financial institutions, offering the assurance of secure transactions and timely payments.
U- Collect processes all local types of card payments (Verve, Genesis, MasterCard, Visa and eTranzact and international payments from MasterCard and Visa are accepted.
With a free setup fee and a free monthly fee, U-Collect charges transaction fees of 1.5% (with a maximum cap of N2000) per transaction.
Hope you find this post interesting, share and drop comments