20 Most Famous Plus Size Models (2023 Updated)
It is encouraging to see people who are proud of their curves in a world where being skinny is ideal. Yet just a few models are dedicated to serving the plus-size market.
Plus-size models frequently appear in high-end runway events, beauty advertisements, and fashion magazines. The phrase "plus size" refers to women or men wearing clothing size 12 or above (US sizing) with a waist measurement of more than 31 inches.
In recent years, curvier ladies have replaced thin girls as the main models in editorials and advertising campaigns.
This post will list the top 20 sexiest plus-size models in the fashion world.
 20 Most Famous Plus Size Models
1. Georgia Pratt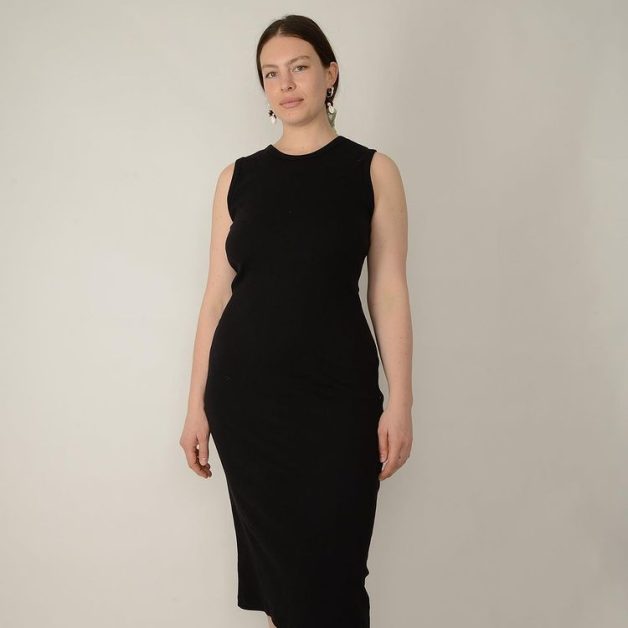 Georgia Pratt was born in New Zealand in 1990. She is an internationally recognized model who has made editorial appearances in publications like Harper's Bazaar, L'Uomo Vogue, Vogue Japan, and Vogue Italia.
She has also starred in advertisements for companies like Marc Jacobs and served as the face of numerous other companies, including Selfridges. Georgia Pratt is one of the most influential figures in the plus-size modeling world.
Follow Georgia Pratt on Instagram
2. Kate Wasley
Kate Wasley was born in 1994 in Beverley, a small town in Yorkshire's East Riding. A plus-size model who has appeared in Vogue editorials and on the Pirelli calendar.
Kate Wasley has also appeared in campaigns for businesses such as Yoox, Chris Benz and Loft. She shared the cover of Vogue Italy in 2017 with fellow plus-size models Candice Huffine and Precious Lee. She is a model who has spoken at conferences such as the National Eating Disorders Association about positive body image.
3. Barbie Ferriera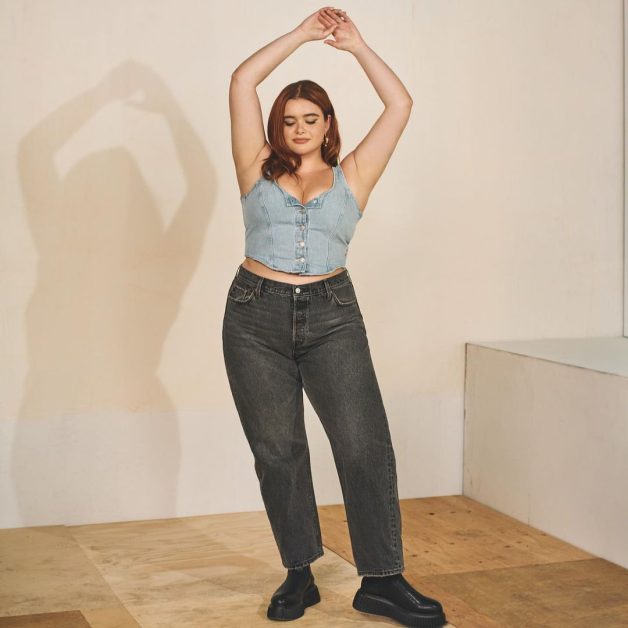 After submitting American Apparel images of herself, 24-year-old American model and actress Barbara "Barbie" Ferreira began modeling. Barbie has established herself as one of the most vocal supporters of body diversity. She has appeared in editorials for a variety of magazines, including Vogue, Teen Vogue, and Elle.
4. Ashley Alexiss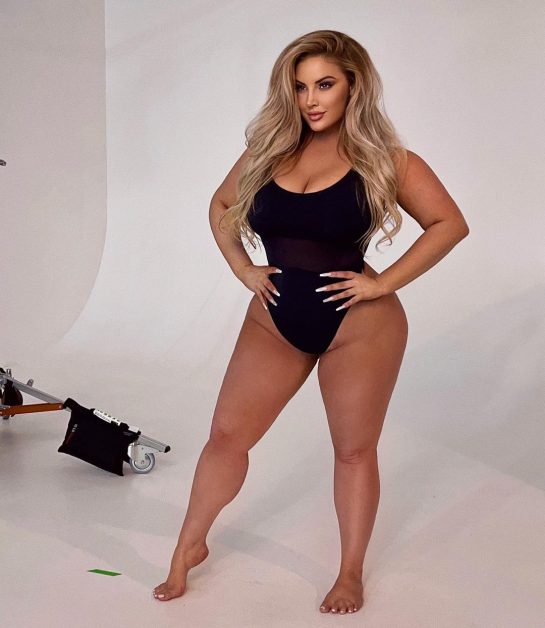 Ashley Alexiss was born in Boston, Massachusetts, in 1990. She started modeling at the age of fourteen.  And she quickly became a Victoria's Secret Angel and appeared on the front cover of Sports Illustrated Swimsuit Issue V-75.
She has appeared in Victoria's Secret and Abercrombie & Fitch ads and has walked the catwalk for Ralph Lauren, Diane von Furstenburg, and Tiffany.
The beautiful model has become the face of the plus-size apparel line Good American. Appearing in campaigns for collections such as "That's What She Said" and "It's Not Just What Happens."She also starred in the "Love Your Curves" campaign, which aimed to promote healthy body image in women of all sizes.
5. Robyn Lawley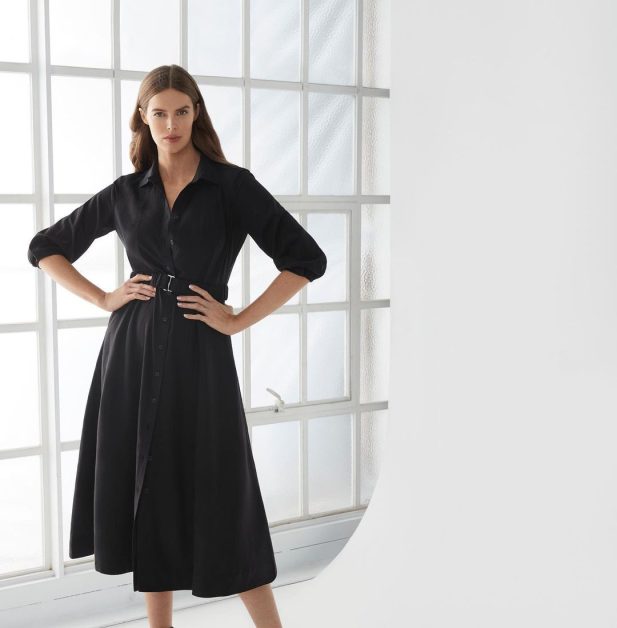 Robyn Lawley is Australia's most well-known plus-size model. Born on 13 June 1989, having been the first to feature in a Ralph Lauren campaign and to have photographed for some of the world's most prestigious fashion magazines.
She wrote an essay in 2013 criticizing the 'thigh gap' trend as unhealthy and needless.
Follow Robyn Lawley on Instagram 
6. Ashley Graham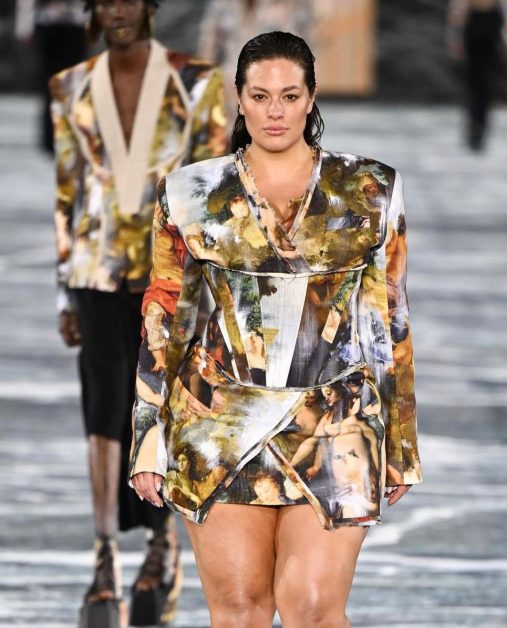 Ashley Graham is a 35-year-old American model and television presenter. She started modeling at a young age and quickly rose to prominence in the fashion world.
Ashley has appeared in numerous editorials and high-end fashion magazines like Glamour, Teen Vogue, Elle etc.
7. Tara Lynn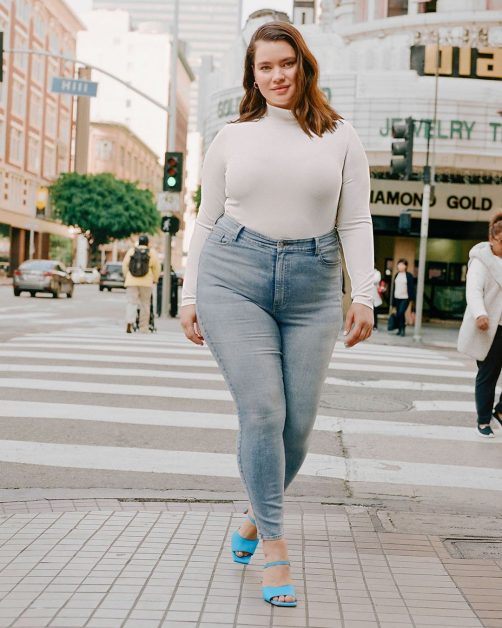 Tara Lynn is a 40-year-old American plus-size model from Tacoma, Washington. She started modeling in her early twenties and has been featured on covers of Glamour, Vogue and Cosmopolitan. She is best known as a plus-size lingerie model.
8. Iskra Lawrence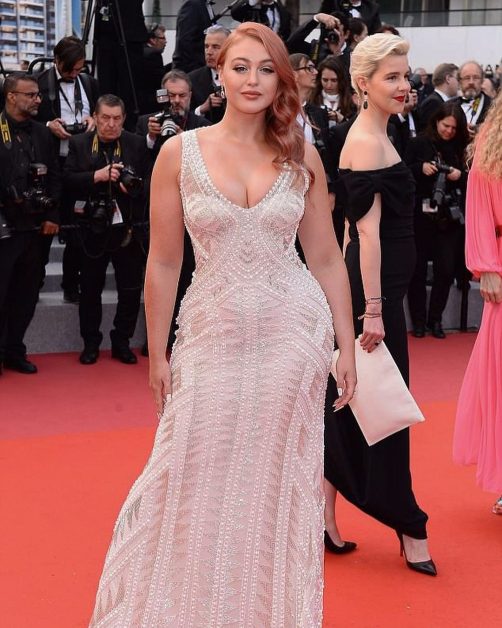 Iskra Lawrence is a British model who was born on 11 September 1990 (age 32 years). She is the Global Role Model and a model for the lingerie company Aerie. She has also modeled for the lingerie line brand Adore Me.
9. Candice Huffine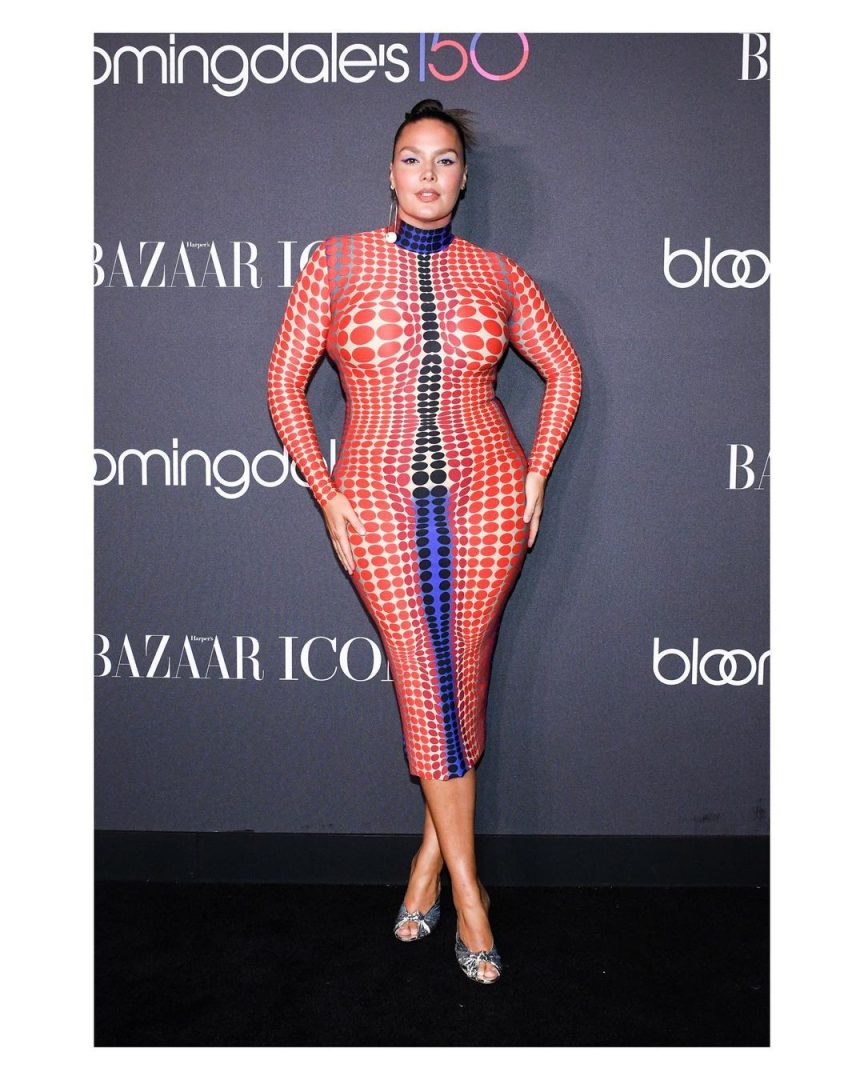 Candice Huffine is an American plus-size model represented by IMG. She was born on 15 October 1984 (age 38 years)
Candice has appeared on the covers of Sports Illustrated, GQ, and Italian Vogue, among others. Candice's career began when she was 15 years old and was photographed for an ad campaign for Old Navy. In addition to modeling, she is a professional ballerina who studied ballet at the Juilliard School.
10. Denise Bidot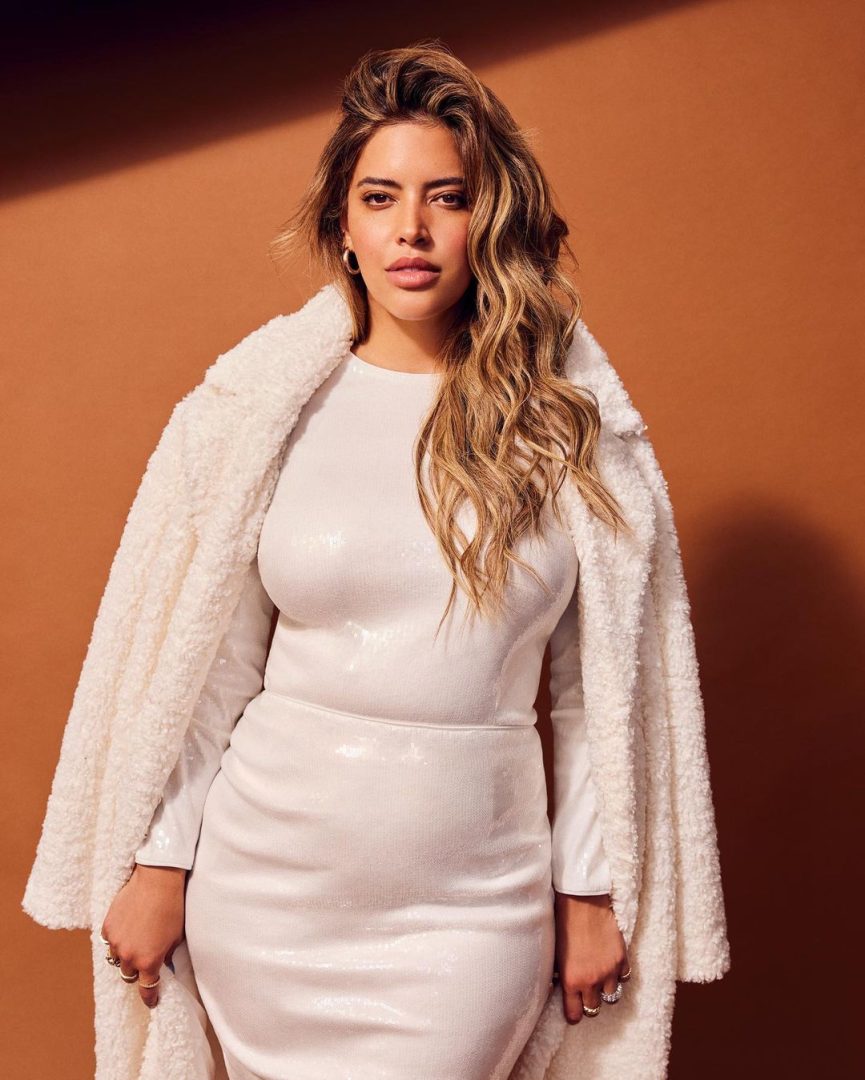 Denise Marie Bidot was born June 13, 1986 (age 36). She is a plus-size fashion model from the United States. Denise began her career when she was seventeen and gained attention for her photographs in "Shape" magazine. She was also seen in the "Allure" interview series.
Follow Denise Bidot on Instagram
11. Lexi Placourakis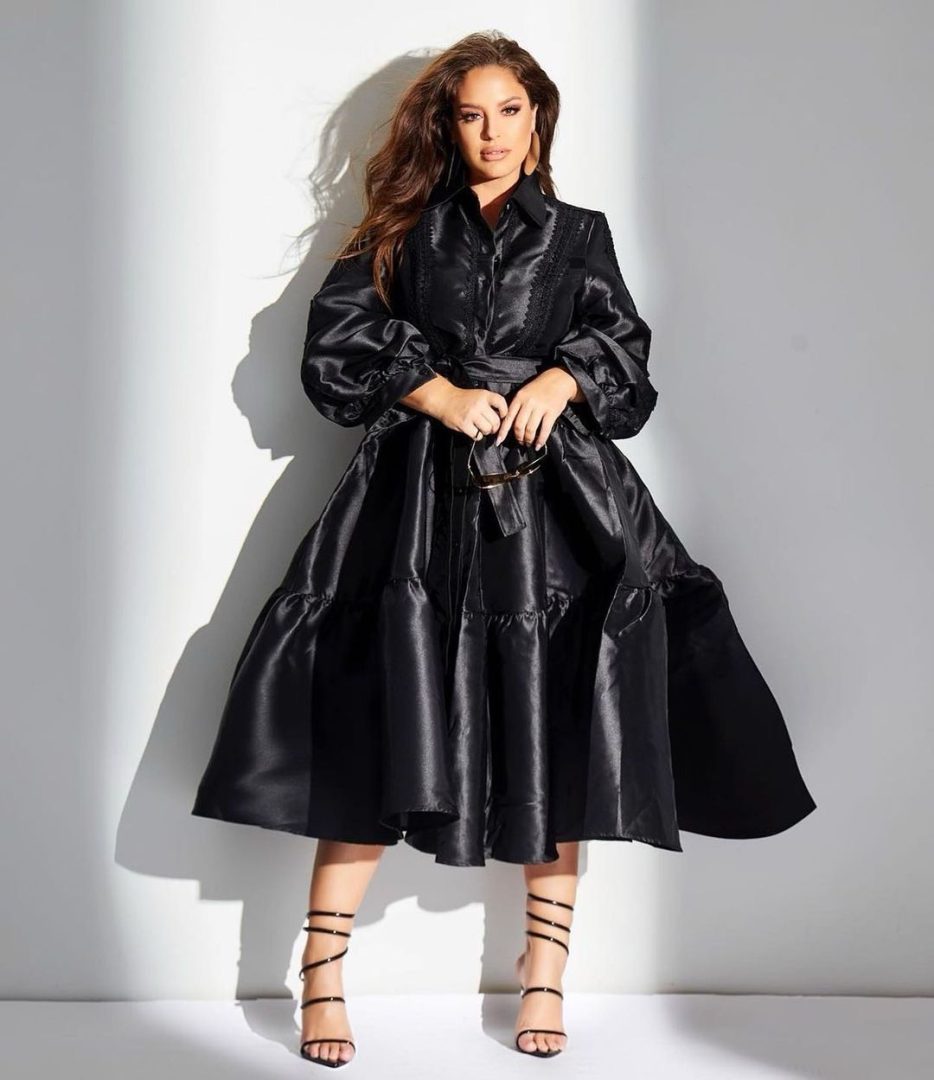 Lexi Placourakis is a model from the United States. She was born in the year 1992. She wears size 22. Lexi has been in many fashion shows and advertisements.
She was the face of the hit 2015 release "What is Genuine," a collection from the clothing business Lululemon. Lexi's career began at a young age.
Lexi began her career as a plus-size model at the age of 14 and then moved to the runway, transitioning from modeling swimwear to high fashion apparel.
12. Jessica Leahy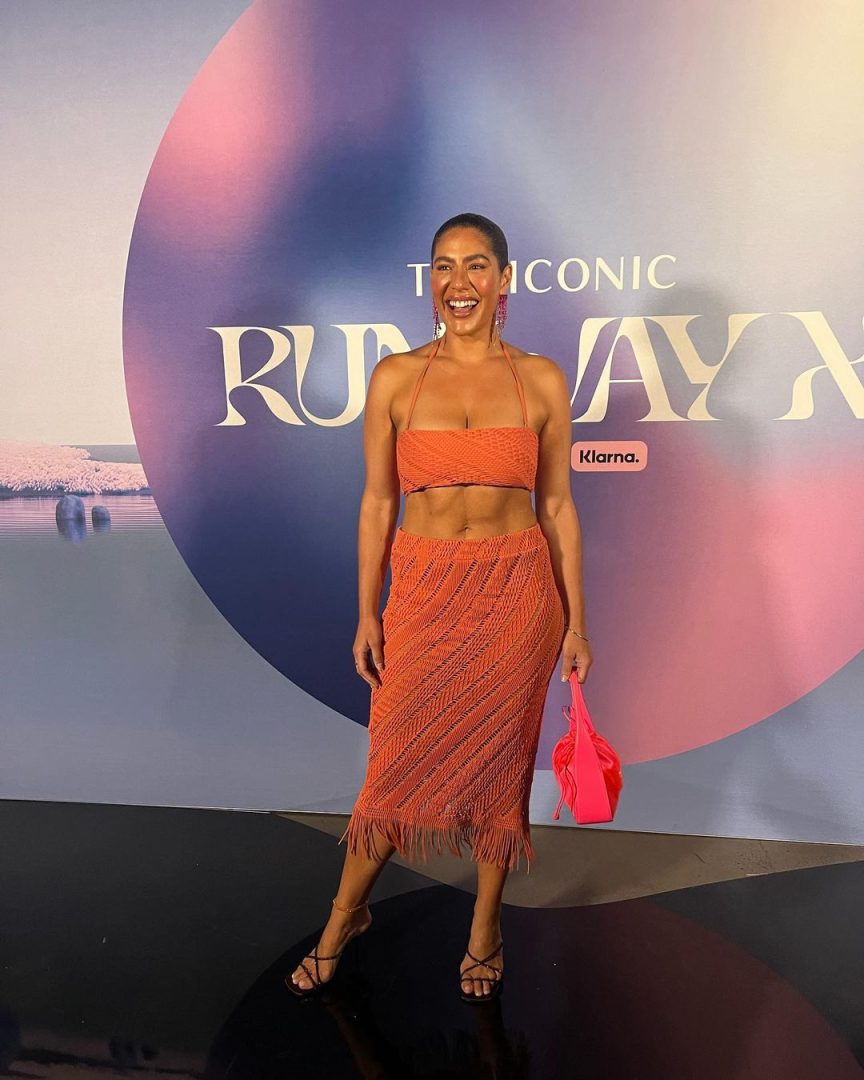 Jessica Leahy is a size 14 Australian model signed to IMG. She was born in 1992(age 30). She was first featured on the cover of "M" magazine in 2008, and then again two years later on the cover of "V" magazine.
Jessica has posed for Calvin Klein, Pantone, and New Look, as well as German sportswear brand Puma, American lingerie brand Maidenform, and Italian design house Dolce & Gabbana.
Follow Jessica Leahy on Instagram 
13. Tabria Majors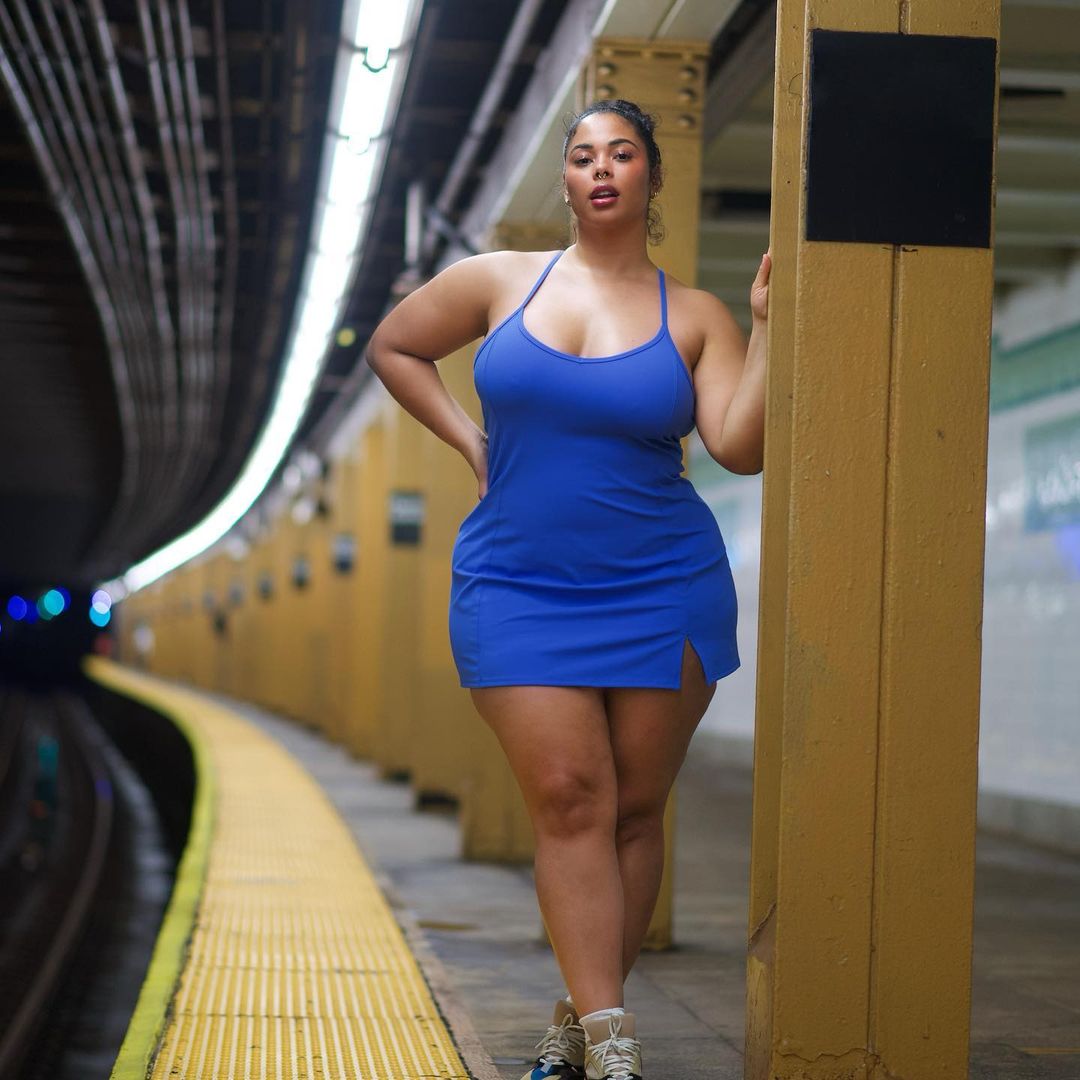 Tabria Majors is a social media personality and plus-size model from the United States. She was born in 1990. Tabria Majors is a size 16.  She has appeared in advertising for Macy's, Desigual, and Lane Bryant.
She began her modeling career after being discovered by two Desigual reps who came to photograph her.  Tabria's success continued in February 2017 when she was invited to walk in New York Fashion Week at Bryant Park.
Follow Tabria Majors on Instagram 
14. Anita Marshall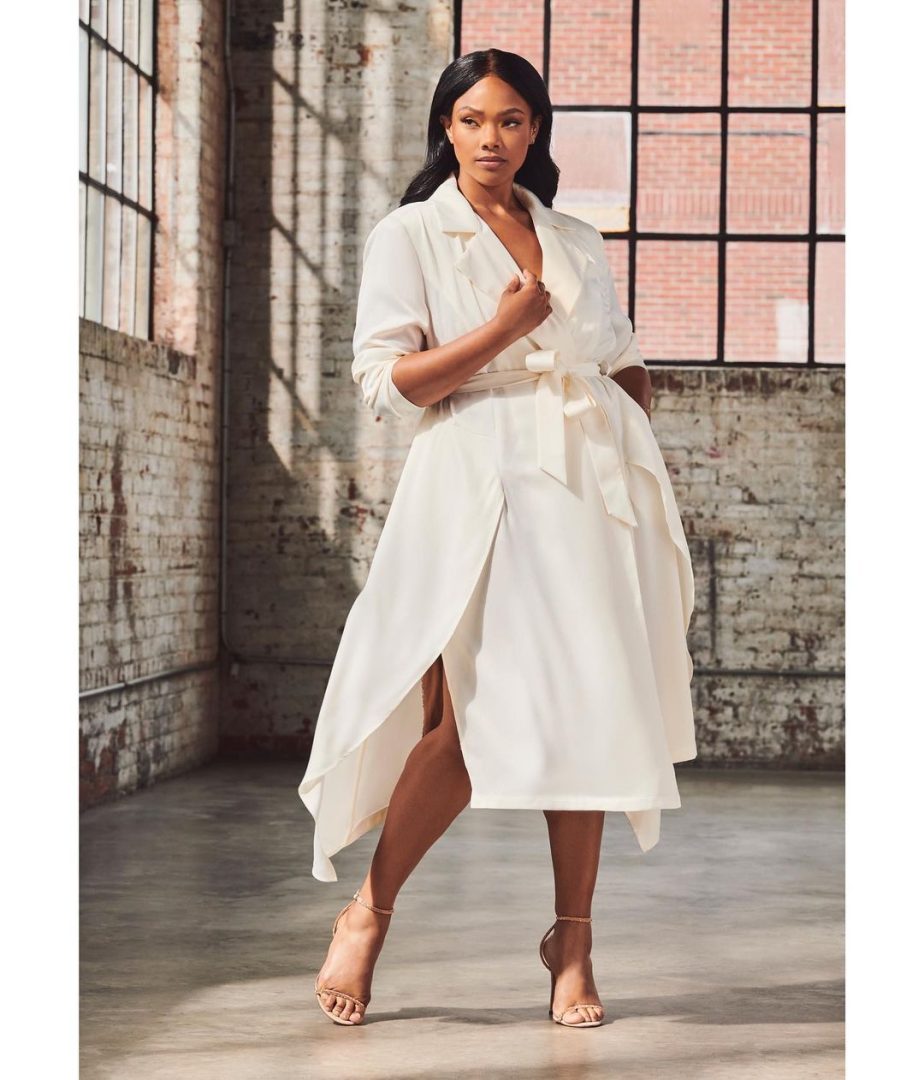 Anita Marshall is a well-known model. She was born in the United States in 1991. Anita Marshall is a size 18 model. She has appeared in magazines such as "Glamour, Vogue, and Elle," as well as popular television shows such as "Fresh Prince of Bel-Air, Next Episode," among others.
Target's 2015 annual report highlighted Anita Marshall as an ambassador for the company's plus-size clothing line. Anita Marshall is also a healthy eating advocate who founded the blog "Fit 4 Life."
Follow Anita Marshall on Instagram
15. Fluvia Lacerda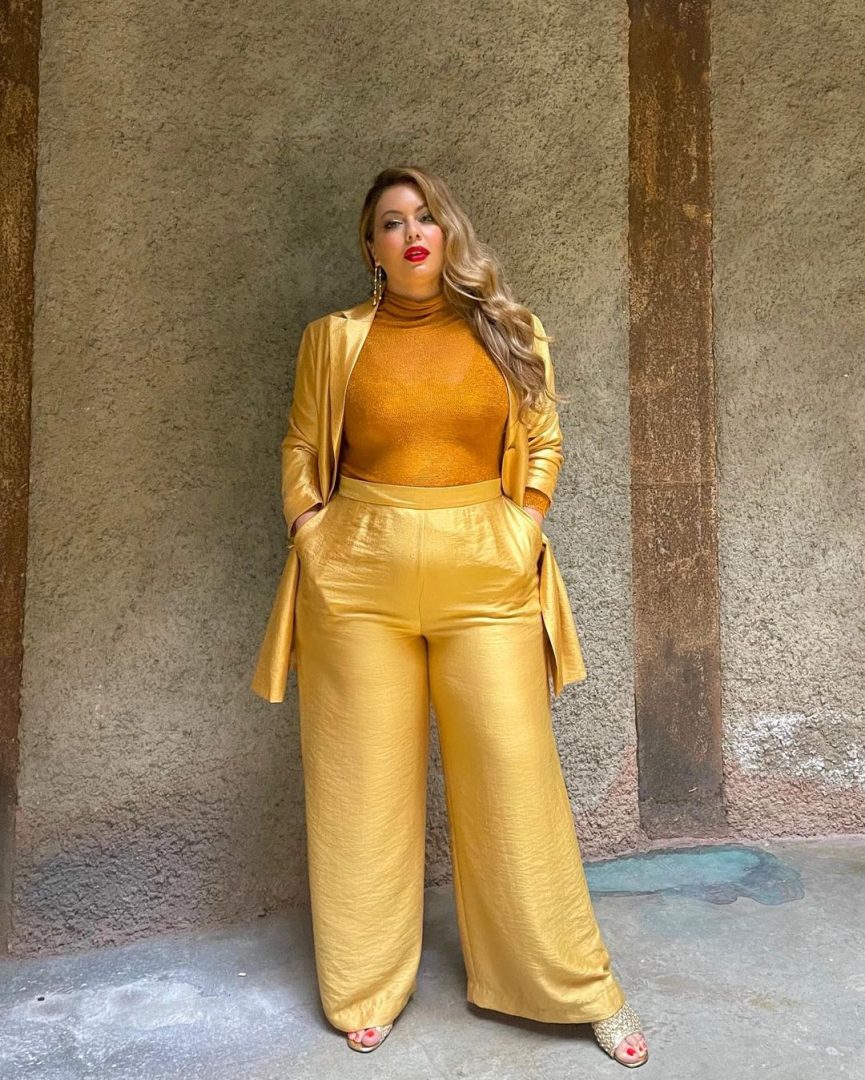 Fluvia Lacerda was born in 1980. She is a model who was discovered when she was twelve years old in Brazil. Fluvia is a size 8. Fluvia Lacerda is an endearingly curvaceous model who enjoys wearing trendy outfits that complement her natural shape.
Her love of fashion has led her to collaborate with several businesses on various projects and locales, including Milan, Paris, and New York.
Follow Fluvia Lacerda on Instagram 
16. Danika Brysha'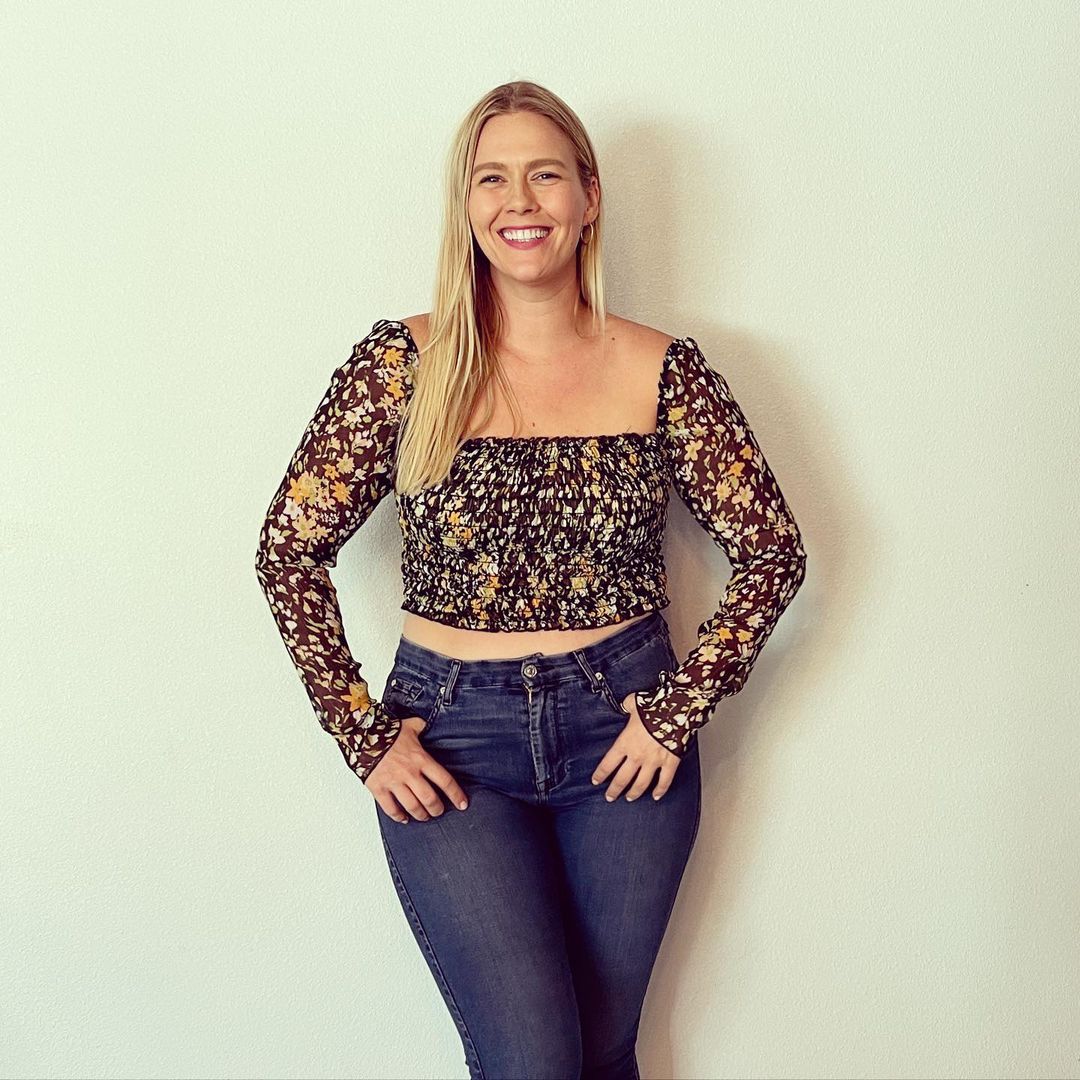 Danika Brysha is a popular model. she was born in the United States in 1987 and is the new face of Prabal Gurung's plus-size apparel line.
The plus-size model was discovered by a modeling agency while working in a fast-food restaurant at the age of seventeen. She later joined Wilhelmina Models and became an international cover girl for Woman's Wear Daily and The Wall Street Journal.
17. Melissa Masi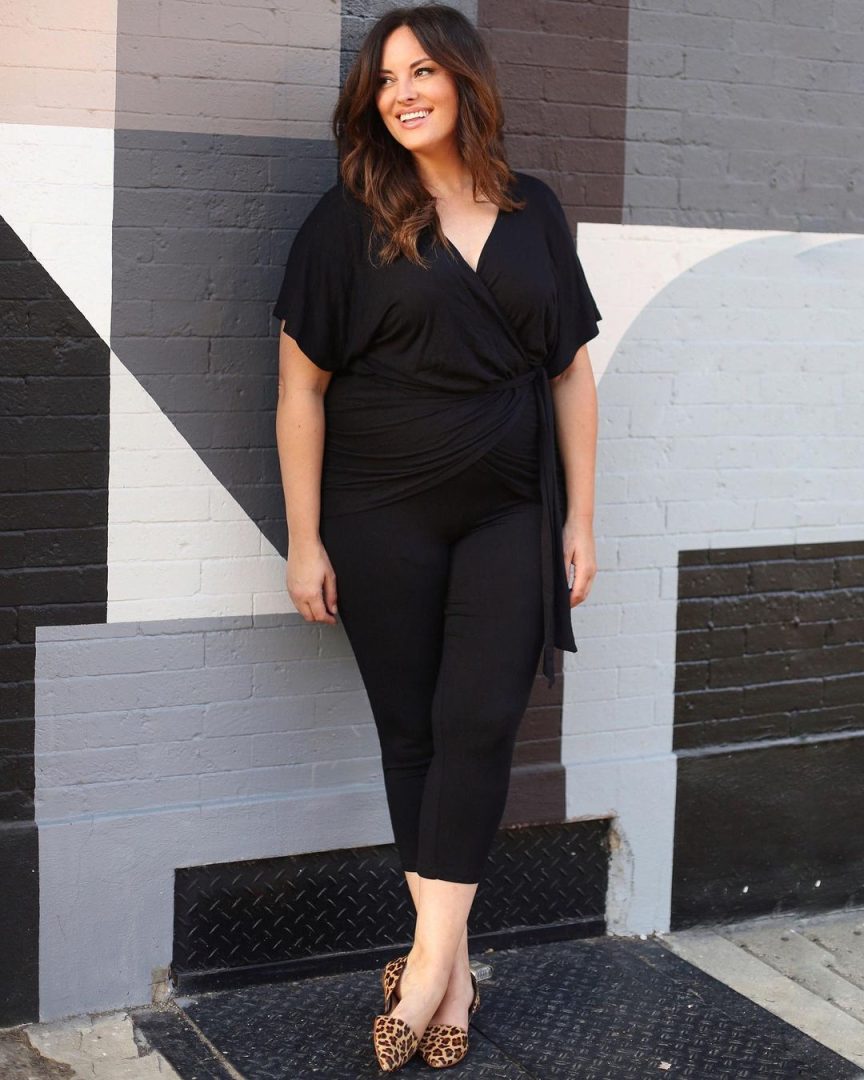 Melissa Masi is a curvy model. She was born in the year 1991. Melissa Masi wears a size 14. She is an outgoing and pleasant model who enjoys traveling to new places, spending time with her loved ones, and taking care of her physique!
Melissa Masi has worked for a variety of companies, including the Mall of America, Old Navy, and H&M. She also walked the runway at the 2009 American Music Awards and the Victoria's Secret Fashion Show.
Follow Melissa Masi on Instagram.
18. Paloma Elsesser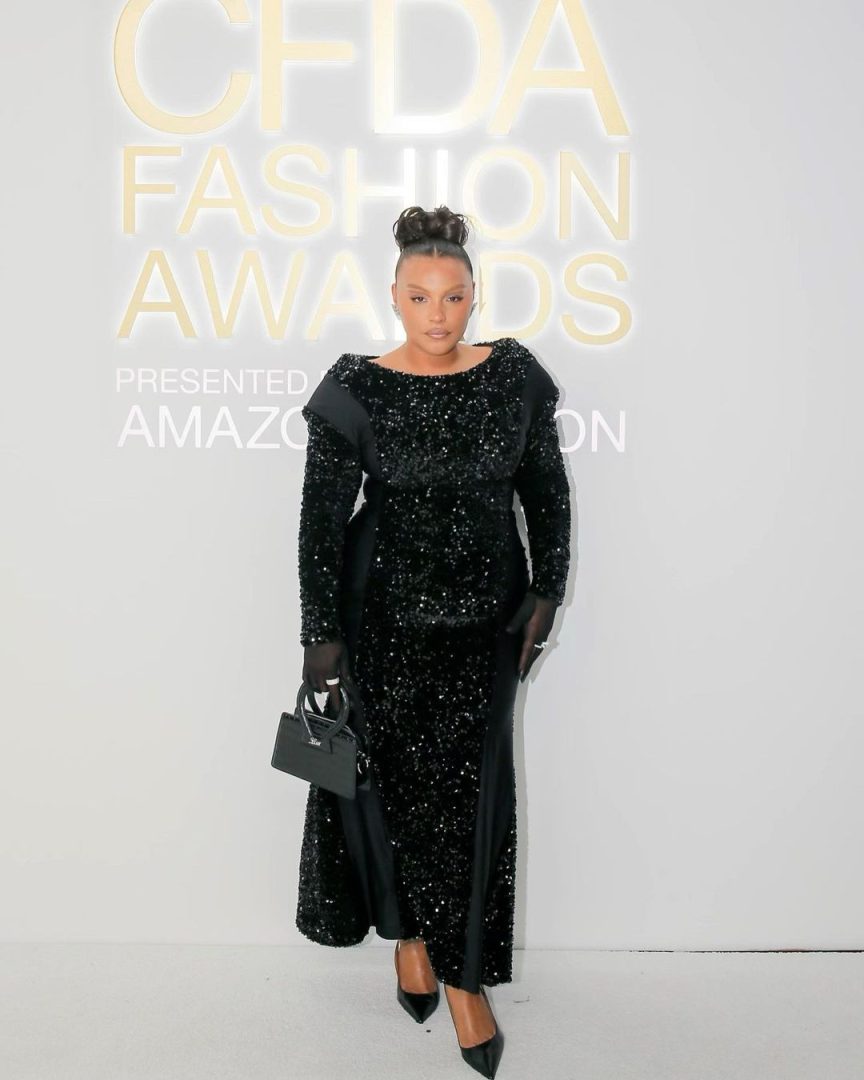 If you aren't already familiar with London-born model Paloma Elsesser, you will soon be. She was born on April 12, 1992. The 30-year-old beautiful plus-size model rose to prominence after appearing on Glossier billboards and as the face of Fenty Beauty, and she has also graced the cover of US Vogue.
Follow Paloma Elsesser on Instagram
19. Precious Lee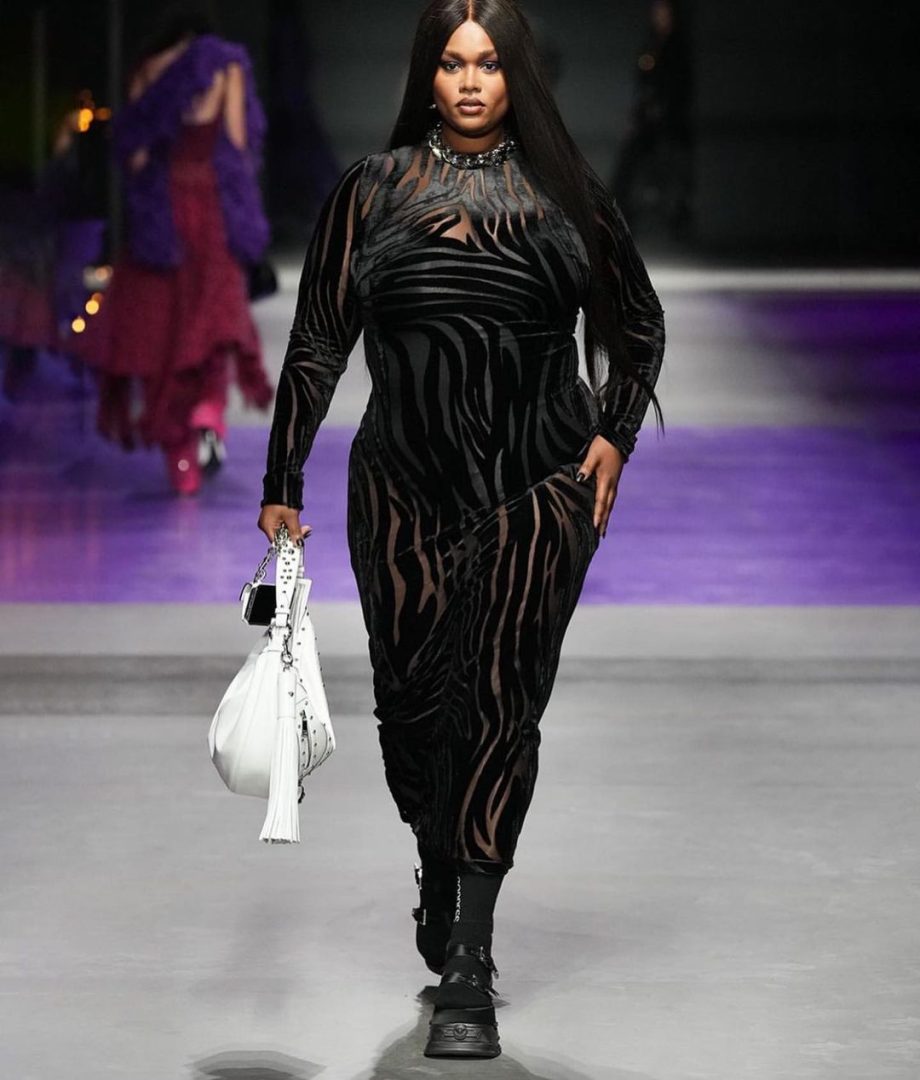 Precious Lee is an American model. She rose to prominence as one of the few Black curve models to work with established fashion labels.
Precious Lee is the first African American to be featured in the pages of Vogue US.
She has walked the runways for Christian Siriano, Versace, Moschino, Fendi, and others. She has featured in campaigns for Khloe Kardashian's Good American and Kim Kardashian's SKIMS.
Follow Precious Lee on Instagram
20.  Nadia Aboulhosn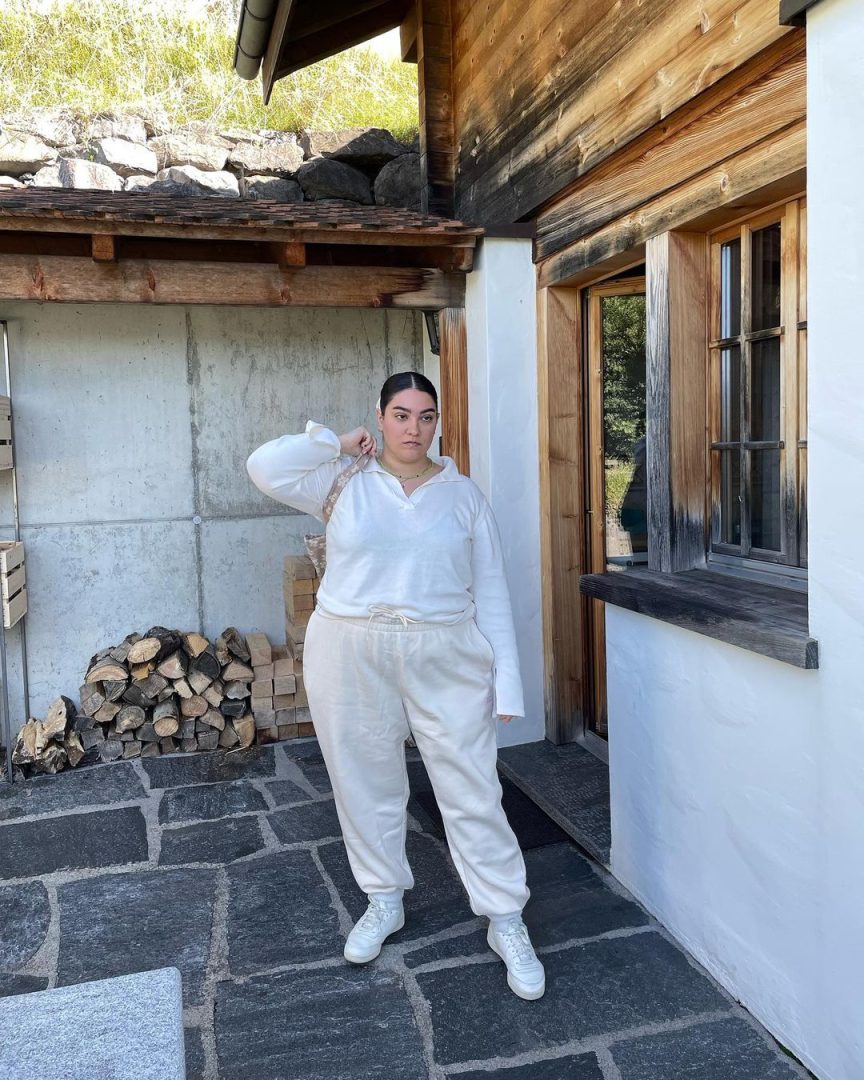 Nadia Aboulhosn was born in 1988. She is an Orlando, Florida-based fashion blogger, model, and designer. She has appeared in advertisements for Torrid and Lane Bryant as a model. Nadia co-founded the plus-size apparel label Eloquii with her sister Hayley Aboulhosn in 2017. Aboulhosn also has a popular YouTube channel where she uploads videos about beauty, fashion, and lifestyle.
The 34-year-old fashion blogger, model, and designer promotes self-acceptance and self-empowerment through her platform.
Follow Nadia Aboulhosn on Instagram 
Read Related Posts