How Many Stamps for a Manila Envelope (Report/Prices 2023)
How Many Stamps for a Manila Envelope: Do you need to mail a standard manila envelope but are unsure how many stamps you'll need?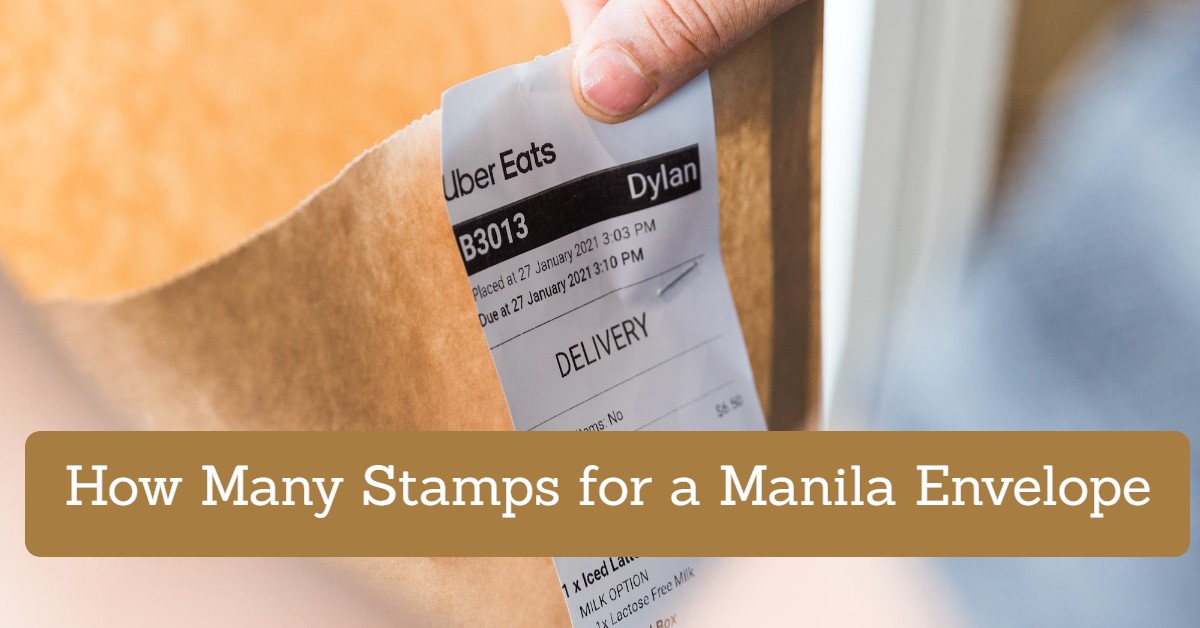 The number of stamps you use on letters or packages is determined by the size and weight of the envelope.
Here is an up-to-date guide on the number of stamps needed for a manila envelope.
What are manila envelopes?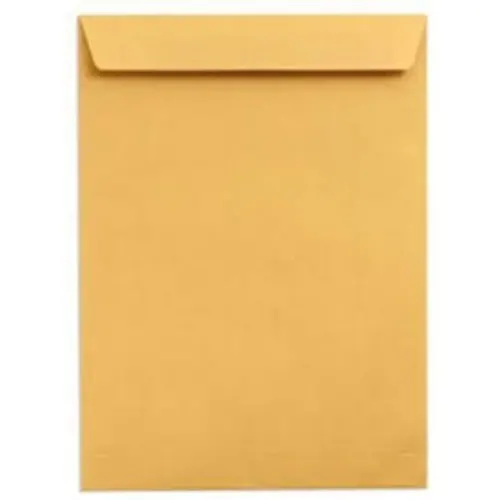 Manila envelopes are tan-colored envelopes used for sending mail and transporting documents.
They are used in offices all across America.
Manila envelope gets its name from the hemp from which it is made. The main element that makes up this durable style of envelope is the Manila hemp. The Manila hemp is derived from a species of banana originally from the Philippines, whose fibers are tough.
When to Use a Manila Envelope
Manila envelopes are commonly used to mail documents that do not require folding. Most of the time, this involves professional documents like contracts.
Manila envelopes can also be used to safely mail pictures. If the photos are larger than a standard envelope, consider mailing them in a manila envelope.
Document folding may not appear professional. In some cases, it may even have an impact on the document's quality. A poorly placed crease can render a contract line or signature illegible. Of course, you can't put a crease in a photograph because it will ruin it.
How Many Stamps for a Manila Envelope
Manila envelopes are available in three standard sizes:
5 x 7 inches (small)
6 x 9 inches (medium)
9 x 12 inches (large)
Other sizes may be available, but these are the three standard sizes most people use for mail.
Note: Standard envelope sizes are typically 4.125″ x 9.5″ or 3.875″ x 8.875″.
The size and weight of the envelope are the most important factors to consider when mailing manila envelopes.
How Many Stamps for Small and Medium Manila Envelopes
Small and medium manila envelopes (sizes 5 x 7 or 6 x 9) are considered standard mail and require only one forever stamp if they weigh less than one ounce.
If the envelope weighs more than an ounce, you will need to add weight-based postage.
You can add a second forever stamp, but you'll save money if you use an "additional ounce" stamp for each ounce over one.
How Many Stamps for a Large Manila Envelope
Large manila envelopes (size 9 x 12) fall into a mailing category known as "large envelopes" or "flats."
They require two forever stamps for a single one-ounce envelope.
Cost of Mailing Small and Medium Manila Envelopes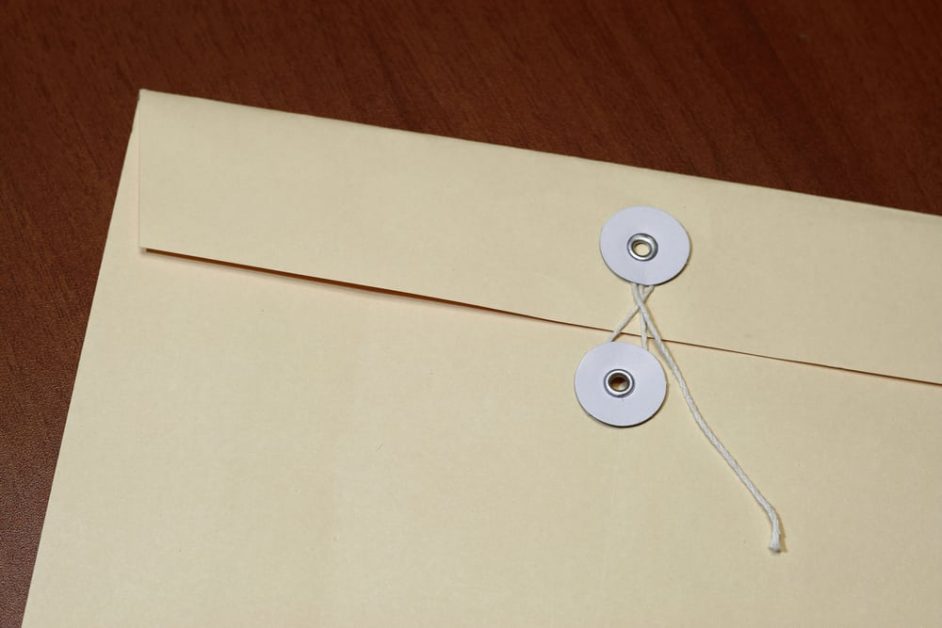 Sending a manila envelope via standard mail requires you to pay $0.58 for one forever stamp.
You will pay $0.20 per additional ounce stamp if you require stamps to cover the cost of postage for additional weight.
The price of standard forever stamps recently increased from $0.55 to $0.58 per stamp.
Cost of Mailing Large Manila Envelopes
Large manila envelopes are slightly more expensive because they take up more space.
For large manilla envelopes, see the following rates:
1 ounce costs $1.16
2 ounces cost $1.36
3 ounces cost $1.56
4 ounces cost $1.76
5 oz cost $1.96
Types of Stamps
There are varieties of stamps to select from when purchasing a stamp. The types of stamps available are:
1. Standard stamps
Standard stamps cover postage based on the amount printed on the stamp. Unfortunately, if the price of postage rises in a year or two, these stamps may no longer be valid. In that case, you'll need to buy more stamps to cover the entire cost.
Contact your local postal service to find out how to obtain stamps for specific amounts.
2. Forever Stamp
The forever stamp is the most common type of stamp you will come across.
Even if the cost of postage rises, this stamp will provide enough postage for a standard envelope or small or medium-sized manila envelope weighing one ounce or less.
Forever stamps can only be used to mail items within the United States.
Forever Stamps were created in 2007 and are postage not tied to a fixed price. So they remain valid to mail letters even when rates increase. Basically, they are stamps with grandfathered pricing.
If you have Forever Stamps, you calculate them as worth the current postage rate, even if you bought them before the rate increased.
3. Additional Ounce Forever stamp
You don't always need to use a second stamp when you have a heavy envelope. Instead, you can use an extra ounce forever stamp to cover the cost of the extra ounce's postage.
4. Global Forever stamp
Global Forever stamps function similarly to forever stamps but have the added benefit of being usable anywhere in the world.
These stamps are obviously more expensive, but they are useful if you frequently mail personal or professional letters abroad.
Can One Use Standard Stamps on Manila Envelopes?
Yes. You can use standard stamps on manila envelopes.
Do stamps ever expire?
Stamps never expire.
Stamps dating back to 1860 can be used (although you may want to check the value of old stamps before using them, especially if they are that old).
Keep in mind that postage costs may rise over time. You may require additional postage in addition to an old stamp.
Can I Use a Damaged Stamp?
It all boils down to how much of the stamp remains intact.
When it comes to damaged stamps, the post office has the right to use its discretion.
In general, you can use a stamp as long as more than half of it is still intact.
They won't cause you too much trouble if the stamp is only slightly damaged.
Can I reuse stamps?
No. Stamps cannot be reused. When you use a stamp, the post office defaces it so it cannot be used again.
Where Can You Buy Stamps?
Here are some of the platforms you can buy stamps.
1. Online
The U.S. Postal Service has an online store of its stamp collection where you can purchase as many stamps as you'd like.
On the website, you can also purchase other shipping materials for personal use or to assist you with your commercial mailing needs.
You can also purchase your stamps from Amazon. In addition, they sell envelopes and other mailing supplies.
Or there are other online retailers, such as Stamps.com, that sell stamps and allow you to buy and print postage from your home.
2. Retail Stores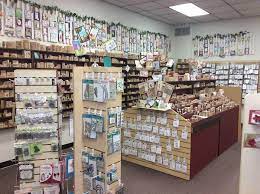 If you need a stamp right away, you may want to go to a retail store.
Here are some places where you can buy stamps:
Walmart
Walgreens
Costco
Kroger
Meijer
CVS
Staples
Rite Aid's
7-11
Target (most locations)
Additionally, you can often purchase a book of stamps at gas stations, grocery stores, certain banks and pharmacies.
To buy stamps, you'll almost always have to go to a physical store.
Remember that most retailers do not sell single stamps. If you buy from a retailer, you will almost certainly need to purchase an entire book of stamps. A book should contain at least 20 stamps.
You might be better off going to the post office if you only need one stamp. You're also unlikely to find a variety of stamps at your local retailer. It's best to go to the post office if you need more ounce stamps or global forever stamps.
3. Postal Service Offices
If you don't want to purchase online, you can buy stamps at your local post office or by phone at 1-800-STAMP-24.
Naturally, stamps can be purchased at the post office. Most people, however, dislike making a special trip to the post office just to get stamps.
However, as previously stated, it may be your only option if you have specific postage requirements. You will also have the opportunity to ask staff questions about your mailing requirements. They will weigh your letter and advise you on your mailing options.
Remember to go to the post office if you want to send your mail properly.
How to Save Money on Mailing Manila Envelopes
If your job or personal life requires you to mail manila envelopes on a regular basis, you may want to look into different ways to save money on postage.
Use these suggestions to save money on mailing manila envelopes.
1. Reduce the use of snail mail to a bare minimum.
Keep in mind which communications require snail mail and which can be completed using digital communications such as email and online signatures.
Don't waste money on postage for items like bills. Most bills can usually be paid over the phone or online.
If you need someone to sign a contract, you can look for programs online that allow people to digitally sign documents.
Check to see if your industry accepts digital signatures.
In some cases, a physical signature may be required.
Remember that you can also use fax machines (as long as you don't require an original copy of the signature).
2. Purchase a Scale
Invest in a small postage scale to avoid guessing how much your manila envelope weighs.
If you believe the envelope weighs less than it does, the item may be returned so that you can apply the proper postage, causing business operations to be hampered.
Alternatively, if you consistently overestimate your estimates, you will end up paying more in postage than necessary.
A scale ensures that you always have the appropriate postage for your envelope. Of course, this is only useful if you have enough postage on hand.
3. Metered Postage
Instead of traditional physical stamps, you can use metered postage, which calculates the exact amount of postage needed based on the size and weight of the envelope you want to mail and then prints it on the envelope.
Metered postage appears to be more professional.
Furthermore, you will not have to spend any more money on postage than is necessary.
Instead of putting two forever stamps on an envelope that doesn't require it because you don't have any extra ounce stamps, you will always pay the exact amount of postage required.
To use metered postage, you must either purchase a postage meter or register for an online program that allows you to print your own metered postage.
You will not have to pay for printer ink if you purchase your own metered postage machine.
It's up to you whether you mail enough envelopes to make the investment in a metered postage machine worthwhile.
4. Business Mailing Accounts
If you mail a lot of items as part of your job, you should set up a business mailing account with your preferred delivery service.
Commercial accounts typically provide lower rates as well as additional benefits such as advanced tracking features and convenient online tools.
Account prices vary depending on your needs and the delivery service with which you open an account.
How to Mail a Manila Envelope
When it comes to mailing your manila envelope, you have a few options in terms of which company to use and which service to use.
When you need to show a sense of urgency or get something to someone by a certain time, you might want to consider some of the express services available.
1. United States Post Office
First Class Mail: 1 to 5 business days

Priority Mail: 1 to 3 business days

Priority Mail Express: next day to 2-day guarantee by 6:00 p.m.
2. UPS
UPS Ground: 1 to 5 business days



UPS 3 Day Select®: 3 business days



UPS 2nd Day Air®: 2 business days



UPS 2nd Day Air A.M.®: 2 business days (as early as 8:00 a.m.)



UPS Next Day Air Saver®: next business day



UPS Next Day Air®: next business day by 10:30 a.m.



UPS Next Day Air® Early: next business day by 8:00 a.m.
3. FedEx
FedEx Ground®: 1 to 5 business days



FedEx Express Saver®: 1 to 3 business days



FedEx 2Day®: 2 business days



FedEx 2Day® A.M.: 2 business days by 10:30 a.m.



FedEx Standard Overnight®: overnight by the next evening



FedEx Priority Overnight®: overnight by the next afternoon



FedEx First Overnight®: overnight by the next morning



FedEx SameDay®: same day (in select areas)
As you can see, FedEx and UPS offer more express options, but they also tend to charge a little more for these services.
Plus, you can't drop off the mail in your mailbox or a mailbox down the street.
Additional Options When Mailing a Manila Envelope
When a specific piece of mail is critical to you, you may want to request additional options to ensure the envelope arrives at its destination.
1. Insurance
Depending on the delivery service you select, you can purchase insurance that will cover you up to a certain amount of money if an envelope goes missing or arrives late.
Speak with your delivery representative to learn more about your insurance options.
2. Proof of Delivery
You may need to ensure that a specific document is delivered to a specific person at times.
You'll not only have more peace of mind, but you'll also have documented proof that the recipient received the envelope (even if they try to claim otherwise).
Sending something as certified mail or requiring a signature are two of the most common forms of proof of delivery.
While the sender gains the added security of knowing the mail was delivered, it can also make it difficult for the delivery service to get the envelope into the person's hands if they don't answer the door for the mailman due to schedule conflicts (consider having mail delivered to a person's workplace rather than their residence).
In Closing:
The number of stamps required for your manila envelope is determined by its size and weight. Small and medium manila envelopes, in most cases, only require a single forever stamp. If the envelope weighs more than one ounce, you may need to include an "additional ounce" stamp or two.
Because of their size, large manila envelopes necessitate additional postage. Two forever stamps are required for a large manila envelope weighing less than one ounce. If the envelope weighs more than one ounce, you must use "additional ounce" stamps once more.
That is how many stamps for a manila envelope.
Recommended:
How Late Does Amazon Deliver? (2023 Guide)
Harvard Admission Requirements (2023 Guide)