Top 12 Highest Paying Computer Science Jobs (2023 Update)
Highest Paying Computer Science Jobs: Are you considering a career in technology but unsure which role would be best for you or how to begin preparing for it? You are in the right place!
One of the most important factors in choosing a job offer is often the salary. So, if your interest is in salary, you are not wrong. Additionally, computer science is an excellent approach to getting a high-paying profession if you're interested in technology. Yes, graduates in computer science make the most money and have the most employment opportunities available to them.
Consequently, we have compiled a list of the highest-paying jobs for those who have completed their studies in computer science or are considering doing so.
Top 12 Highest-Paying Computer Science Jobs

Below are some of the highest-paying computer jobs in the US:
1. Software Developer
Salary range:  $85,468 – $131,533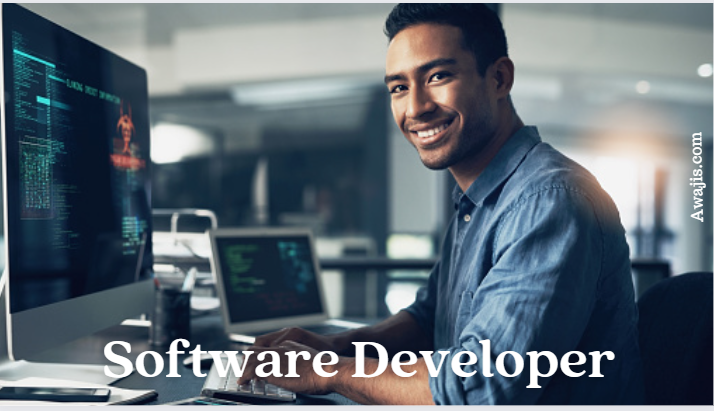 A software developer works hand in hand with computer programmers, software engineers, graphic designers and other IT specialists to develop new computer applications. They develop new technology and designs after studying user requirements and implementing programs to meet those requirements.
Other roles include verifying that programs function properly and correcting errors, software debugging, testing client apps, and code writing. To work as a software developer, you need a bachelor's degree with the right training and skills. 
 2. 

Computer Programmers

Salary Range:  $53,000 to $90,000 annually.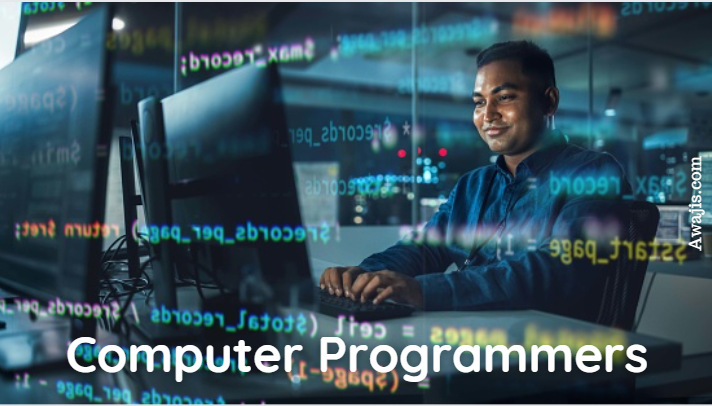 Perhaps the most well-known occupation in this industry. Computer programmers are in charge of collaborating with others to create the programs that keep the systems running. They also alter and grow as needed, laying out the framework for the process.
Employers expect applicants for these positions to have work experience and a strong interest in the work they will be doing for the organization. It pays nicely, with an annual income ranging from $53,000 to $90,000! With this pay scale, this position is one of the top paying in the computer profession.
3. Database developer
Salary Range: $84,946 per year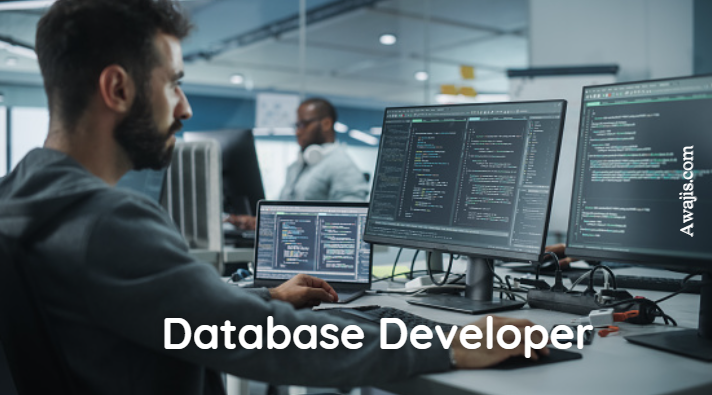 Database developers, often known as database programmers or database designers, establish and maintain computer systems that arrange files and information in conveniently accessible and manageable ways.
It is their obligation to guarantee that a company's database functions well and to troubleshoot and resolve any issues that arise. They also generate backups, manage user rights, and monitor data security.
4. Front-end developer
Salary Range: 85,946 to $102,697 annually.
Front-end developers create user-friendly websites and applications. They may collaborate with designers to ensure that the design strategy will allow the website to function well once coding is applied.
They may also assist in identifying and resolving issues with the site or application and ensuring that the site is optimized to provide results quickly and support the required volume of data.
5. Software engineer
Salary Range: $106,496
Software engineers manage the development of new software in a variety of sectors. They are heavily involved in the software development process's research, development, design, and operational testing stages.
Some software engineers specialize in developing operating system software, while others produce specific computer applications and programs. This position is one of the top paying in the computer science field. 
6.
Data Scientist
Salary Range: $121,897 annually.
Data Scientist is also one of the highest-paying computer science jobs. The primary duty of Data scientists is to analyze, interpret, and synthesize large amounts of unprocessed data to produce more comprehensible outcomes. They must develop algorithms to solve issues and translate data into various representations using a variety of computer programming languages. 
They might be in charge of evaluating data sets to find solutions to issues that businesses and organizations encounter, such as how to implement new healthcare policies or how to produce a product at a low cost
7.  Software Architect
Salary Range:  102,697 –$139,099 per year.
The development of software systems and applications is the responsibility of software architects. They either design software customized to the client's needs or produce consumer products like desktop apps and games.
They also serve as high-level decision-makers in the process, choosing designs that follow technical requirements like coding standards and platforms. It is also one of the highest-paying computer science jobs.
8. Mobile Developer
Salary Range: $115,817.
Mobile developers are Tech professionals who design, develop, and maintain mobile applications. They also collaborate closely with computer engineers and analysts to establish software specifications utilizing programming languages.
They may also test, debug, and improve mobile applications, which they frequently do in collaboration with design and product teams.
9. 

Network Security Engineer

Salary Range: $115,197.

A network security engineer is in charge of the network's and security-related software and hardware provisioning, configuration, deployment, and maintenance.

Examples include virtual private networks (VPNs), various network monitoring tools, switches, routers, and firewalls. Network security engineers are a company's first line of defense against cyberattacks or other security concerns. 

This implies they must understand how to minimize security dangers as they emerge and plan and strategize before any security threat is implemented.
10. Java Developer
Salary Range: $103,461.
Java developers, often known as "Java application developers," are in charge of building and implementing Java applications. They ensure that a website authenticates user data correctly and recognizes the need to update Java-based applications.
Java developers also create design papers, participate in program testing, and adjust the design of a website using the Java programming language. They are also needed to investigate and resolve technical issues and function as an advisor to IT staff members.
11. Web Developer
Salary Range: $59,991 – $110,000 per year.
Web developers create the "skeleton" of websites. To accomplish so, you must be well-versed in programming languages. HTML, CSS, and Javascript are examples.
Web developers must be effective communicators because they work with clients. It is beneficial to be able to converse. Most web developers have a bachelor's degree in computer science, information technology, or programming. 
However, some businesses prefer hiring experienced web developers over those with degrees. It is also a high-paying computer science job. 
12.
UX Designers 
Salary Range: $90,207 – $189,000 per year.
UX Designer is also a high-paying computer science job. User-experience (UX) designers design or create the look and feel of a computer interface. They ensure that software products are effective and user-friendly. 
UX designers typically work in groups, applying their skills to websites or computer applications.
That's all. 
Read Related: