Top 10 Storage Shed Movers [2023 Guide]
Top 10 Storage Shed Movers – Moving a storage shed is a great method to avoid buying a new one while still using the one you enjoy.
One of the most crucial things you can do to make sure your shed relocation goes smoothly is to choose a competent crew or movers to do the job.
In other words, if you have individualized storage shed on your land or your upcoming move is a short or long distance from your existing residence, you may wish to transport your storage shed with you.
Also see: How to Get a Towed Car back without paying
Working with a skilled shed-moving crew can make a demanding task (moving a shed) much easier. Movers with expertise can dismantle a shed, move it, and put it back together without damaging anything.
Now, whom, though, should you hire to move your storage shed when the time comes? Therefore, in this post, you will see a detailed and comprehensive list of the best storage shed movers. Read on.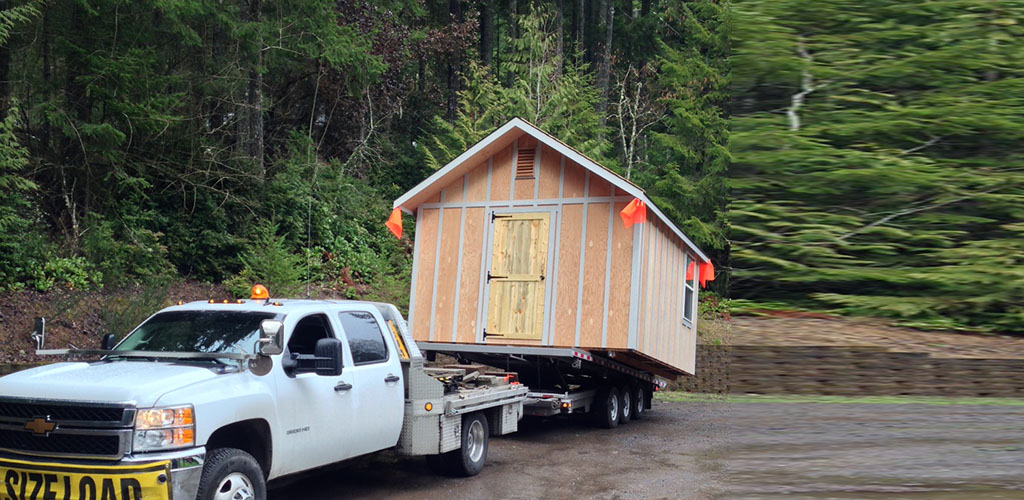 Top Storage Shed Movers in 2023
Important: Please click on each company's or mover's name to visit their official website and see the services they offer, their prices, the state availability, and other vital information.
If you need to move a storage shed, we recommend you consider the following movers:
Allied Van Lines
American Van Lines
Glick Woodworks
Heavy Haulers
International Van Lines
JK Moving Services
Moving APT
North American Van Lines
U-Pack
uShip

With the help of Allied Van Lines, a full-service moving company, you may devise a strategy for moving your shed at a price that fits your budget.
Allied is a full-service moving company, so their employees are well-versed in everything from disassembling and reassembling furniture (and sheds) to packing, unpacking, transporting vehicles, and even packing and loading antiques and specialty items.
Additionally, if your vehicle shipping is delayed and prevents you from arriving at work or school on time, the company will cover the cost of a rental automobile.
The company also offers a container service for relocations named Allied Express. If you are not moving your full family but rather just a storage shed, Allied offers a service tailored to smaller transfers in which you deconstruct the shed on your own, and they will transport the pieces to your new location.
In addition to reducing your workload, this will guarantee that your shed is moved efficiently and correctly. After all, Allied's website claims that it can handle moves of any size.

American Van Lines (AVL) has been a reliable resource for relocations inside the 48 contiguous states for more than fifty years. They offer a comprehensive range of moving services, and their in-house training is so extensive that they can even relocate your storage shed.
In addition to the standard packing and loading services, they provide customized moving strategies for more substantial objects like hot tubs and barns.
You can also hire American Van Lines to take apart, load, transport, and reassemble your shed as part of a comprehensive move or separately if you want.
When you move with American Van Lines, you can expect a set price regardless of the number of items being moved. Not only does this help you stick to your moving budget, but it also motivates American Van Lines to get the job done as quickly and effectively as possible, which is something not many moving firms offer.
Afraid of missing out on a better deal after you've locked in your rate? AVL will meet or beat the prices of any legitimate local moving service.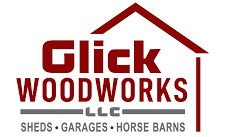 You can trust Glick Woodworks' shed moving crew to quickly and skillfully relocate your shed to a new location or reorganize your existing outdoor landscaping.
They will never stop working to ensure your shed remains solid and secure. Their attention to detail separates them from competing shed relocation services in the area.
Also, they've helped people all across the East Coast, from Pennsylvania to Maryland to New Jersey and beyond, by transporting their sheds at a reasonable price.
Glick Woodworks has been a market leader in producing Amish-built sheds for over twenty years. They now offer shed relocation services based on their extensive construction knowledge. They have relocated every type of shed imaginable, from metal to wood.
Additionally, the crew they employ to relocate sheds is well-versed in the several kinds of outdoor sheds and garages. Since a shed is easily damaged during transportation, the company's priority is streamlining the relocation process.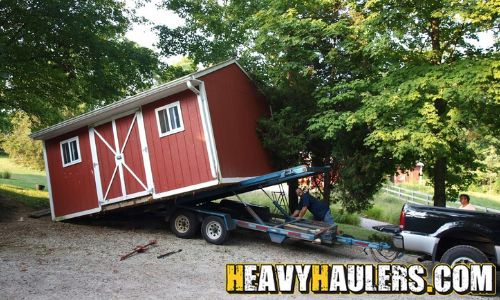 Heavy Haulers has been transporting storage sheds across the US for over ten years. As a reliable transportation provider, they ensure customer satisfaction.
Furthermore, they supply everything required for the transportation of large sheds. A devoted shipping agent will help you choose the right trailer, acquire any permissions you need, and even assist you with loading. You can trust Heavy Haulers to relocate your shed quickly and efficiently.
There is also a specialized team who travels the world transporting sheds. Their staff will efficiently and effectively handle your international shed shipping needs.
In other words, their international movers will transport your shed from one port to another, do all necessary customs paperwork, and ensure everything goes smoothly.
Heavy Haulers know how crucial it is to relocate a shed without incident. You can trust their storage shed relocation services because they are fully licensed, bonded, and insured.

Time and time again, Newsweek has given the Best Customer Service Award to International Van Lines (IVL). A total of over 150 countries and all 50 states are among IVL's clientele.
International Van Lines is highly recommended for anyone wishing to relocate a shed, especially first-timers. If your shed is small enough to fit on or inside a moving trailer, they should have no trouble transporting it for you.
Also, if you have a larger shed that needs to be disassembled before loading and then reassembled after it has arrived at its location, their movers have the knowledge and equipment to handle this for you.
The website for International Van Lines has detailed pricing information, including surcharges for moving flights of stairs, transporting oversize objects, and, of course, relocating a shed.
IVL also has the expertise to relocate any type of shed, including a garden shed, woodshed, or gazebo.

If you're looking for a comprehensive moving company, go no further than JK Moving Services. If there is something you need throughout your relocation that they can't provide, they will find someone who can.
However, JK's crew of expert movers does light work of relocating a shed. Every team member receives in-depth, annual training to ensure they are always at the cutting edge of the moving industry.
JK has everything you need, from packing supplies to truck rentals to relocating your entire home or storage shed.
JK also offers secure, climate-controlled storage spaces with 24-hour video monitoring for those who need them (maybe because their new home isn't quite ready or because they wish to reconstruct their shed but don't have the time).
With JK, you can finance your move so that the total cost is divided into manageable monthly installments, regardless of how simple or complex your moving plan is, whether you opt for a few services or the whole package. Having a plan like this in place might help you save money on the hefty bill that usually comes with relocating a large, heavy object like a shed.

With Moving APT, you won't waste time scouring the web for the greatest price on moving services since they'll do that legwork for you.
In other words, if you need help moving your shed, Moving APT can connect you with a local moving firm with the resources to get the job done swiftly and efficiently.
Also, to help you save money on your move, Moving APT carefully considers your demands and then finds the most suitable movers in your area.
Once Moving APT has gathered enough information about your needs, it will pair you with a crew of local movers that will do the work at the lowest possible cost. The movers receive a new customer, and you get less moving costs, so everyone wins.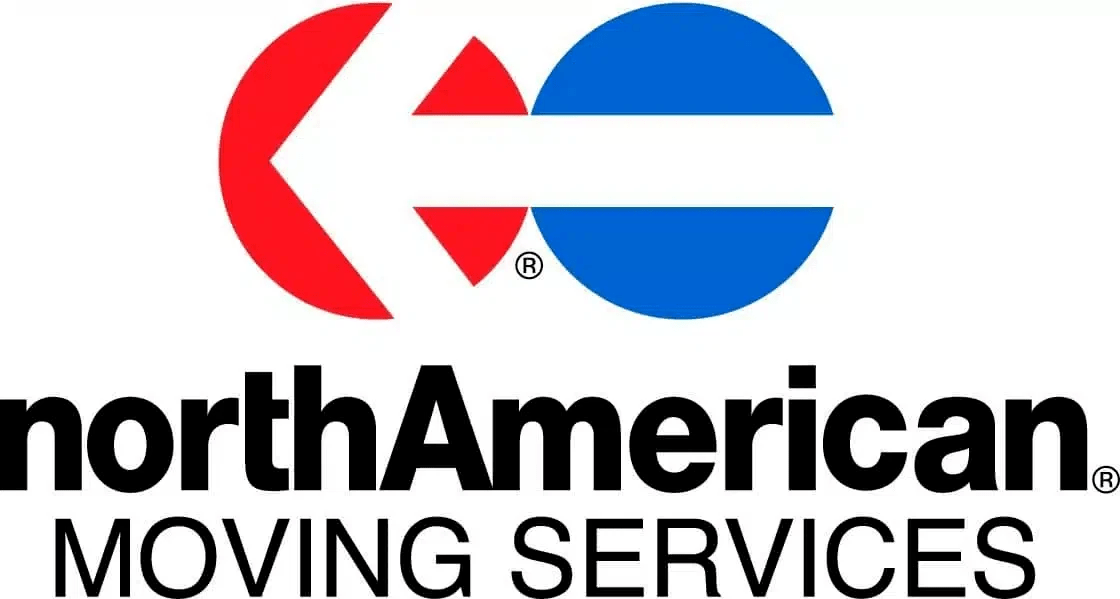 North American Van Lines is a full-service moving company focusing on long-distance residential moves. Still, they also provide specialized packing and moving services and advice for those who prefer to do their packing.
Even though they can manage every aspect of your relocation, they respect clients' wishes who want to pack independently. That's why they provide packaging tips on their website, and you can even acquire packing materials from North America.
Clearing out a shed and packing it up is necessary when moving it. Exactly when you need assistance, North American's services are there for you.
Before relocating your shed, they can also pack these bulky goods for you or provide packing tips so you can do it yourself.
In conclusion, if you need a shed moved, North American Van Lines can help you disassemble it, pack it safely, transport it, and then reconstruct it in its new location.

U-Pack is not a full-service relocation firm like the other shed movers on this list. It is a container service that allows you to choose the size of containers you need for your move.
Also, U-Pack provides patent-protected ReloCubes, measuring six by seven by eight feet. In contrast, the full moving trailer is the best option if transporting a large shed via containers.
When you've decided, tell the driver your drop-off location. You are responsible for dismantling the shed and loading its components onto the trailer. Sheds that are too small to disassemble in one piece can be moved using skids and rollers to be rolled onto the moving trailer.
U-Pack gives you the option of hiring a professional mover if none of these options sound feasible. U-Pack employs a group of workers known as Moving Staffers. Thanks to this, you may contact packers and movers and employ them for an hourly charge.
As a result, neither your time nor money will be wasted, and you'll be able to save money in the process. Ultimately, the driver will return for the trailer and take it where it needs to go.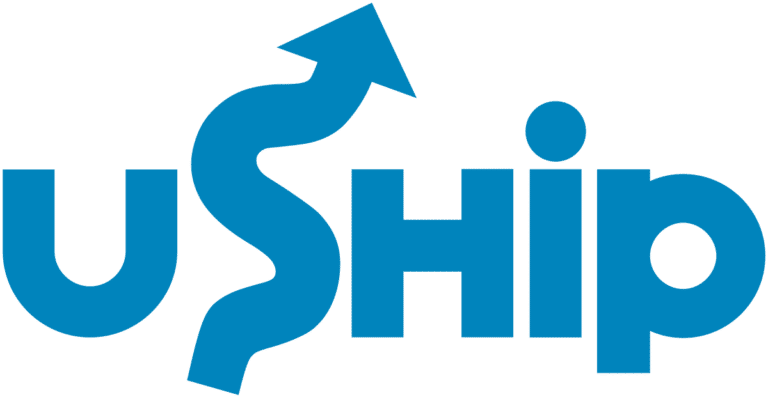 Listing your shed move on a moving marketplace like uShip is free if you need help with that one item. You can create an ad on the uShip platform that describes the nature of the job you need to be done and the cost of the transportation services you're willing to pay.
Also, you can seek estimates from various moving firms if you're unsure how much to offer and then pick the best option that fits your budget.
Now, the moving company you've selected will visit your house after placing your order on the platform, move your shed, and only be paid once the service is complete.
This escrow system encourages your movers to complete the job without causing damage to your shed while also assisting clients in avoiding moving fraud.
Factors that Affect Storage Shed Moving Costs
The factors that affect the price of moving a storage shed include:
Delivery method.
Fuel prices at the time of the movement.
Hauling distance (mileage).
Labour.
Materials.
Required permitting or escort vehicles.
The size of the shed or structure.
The weight of the equipment.
Type of vehicle to be used.
Seasonal changes in demand.
Tips for Choosing Reliable Storage Shed Movers
There are a plethora of storage shed movers available to you right now. How do you tell which will be the most suitable for your circumstances?
If you want to hire a reliable moving company, you may use the following guidelines to help narrow your search:
1. Registration and Licensing
If you need to hire a moving firm, research to ensure they have a valid license from the Federal Motor Carrier Safety Administration (FMCSA). Inquiring about a company's USDOT number is a simple way to ensure that it is licensed to transport goods over state lines.
Also, your tuff shed or small storage structure mover must be properly licensed to operate any heavy machinery needed to complete the job, including forklifts.
2. Customer Reviews
Reviews from previous customers shouldn't be the only deciding factor when choosing between numerous similar businesses.
But consistent negative feedback about damages or other concerns should be taken as an indication that the company in question is not one you want to do business with.
3. Ability to Handle Multiple Sizes
Top-notch shed movers can manage larger sheds and constructions. Even if you don't have a big shed, ask. If a company can move a double-wide shed, they have heavy equipment and experienced employees.
4. Staff with a Proven Track Record of Success
Companies specializing in moving sheds are only as excellent as those working for them. Verify that the crew in charge of your project has extensive experience moving sheds. This should reassure you that your storage shed is in capable hands.
5. Planning
Your shed moving company should have a strategy ready before moving day. Also, your shed movers should be able to provide you with a detailed breakdown of their process, from emptying to packing to dismantling (if necessary) to transporting your belongings.
Before the day of your move, if they display any signs of inexperience or uncertainty, you may want to look elsewhere.
6. Acquainted with Sheds
Often, the most reputable shed-relocation firms also manufacture their sheds. It's important that whoever is moving your shed has experience transporting such buildings since this will ensure a smooth relocation.
In addition, they may assist you in purchasing a new shed if you decide you would rather not relocate the one you now have.
7. Possess Appropriate Tools
Relocating a shed efficiently begins with high-quality tools. Ensure they have a mule, a piece of power machinery for moving structures like storage sheds. For a successful relocation, this is a must. You shouldn't feel comfortable entrusting your job to a company that lacks this.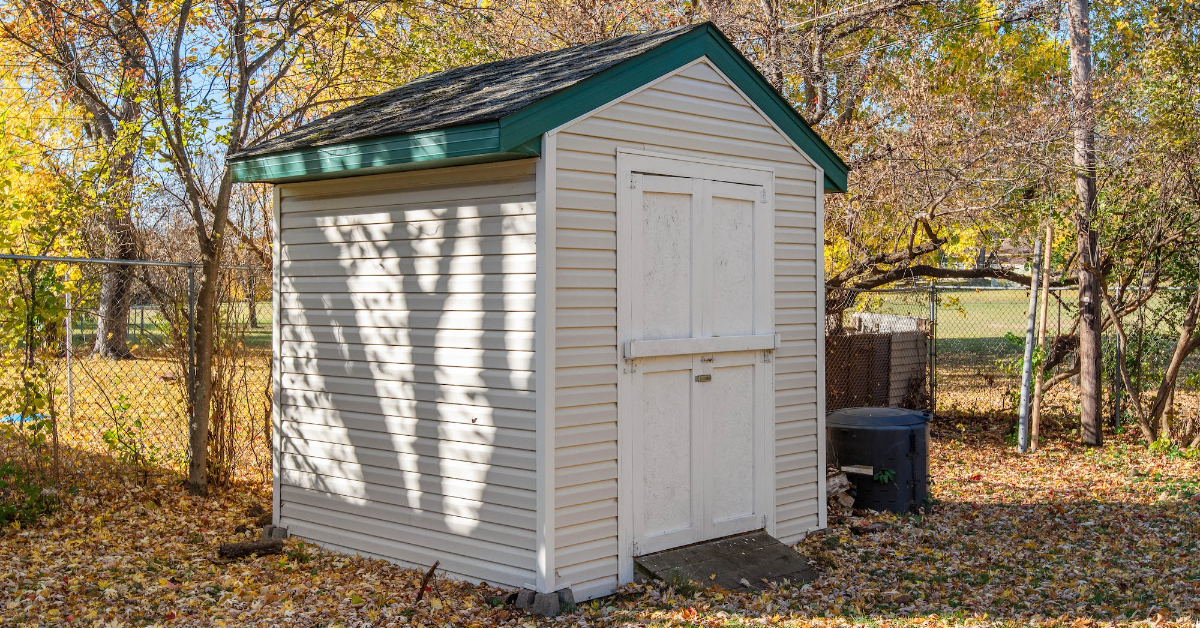 How can my Small Storage Shed be Moved?
A professional moving firm or a large group of friends will be needed to relocate a small shed that is not modular. When the small shed is empty, you can detach it from the foundation after removing and padding the windows and doors.
Also, clear a route to the moving truck once the shed has been mobile. It is possible to load the shed onto the moving vehicle with the help of a ramp and moving skids or rollers.
Lastly, hiring a shed moving firm is the best option if your shed is out of warranty or if you'd rather not do the hard lifting yourself.
How can my Large Storage Shed be Moved?
Large sheds may usually be dismantled into smaller pieces that can then be moved. The first step is to remove everything from the shed.
The next step is to remove all doors and windows and wrap them carefully to ensure they are not broken during transport. With the roof and walls disassembled, you can easily load the structure onto a truck.
Final Thoughts
Moving a shed could cost more than you anticipated once you compare moving quotes. Comparing quotes from various moving firms before reserving a moving date is the greatest method to reduce the total amount you'll have to pay for assistance with moving your shed.
Although some businesses could charge you hundreds of dollars to relocate your shed, others could offer you a discounted moving package.
Therefore, get at least three quotations from different moving companies to see how much money you can save on moving your storage shed.
Also check: 15 Best Paying Jobs in Public Utilities (Updated 2023)
We hope you find this information helpful. Please use any of the share buttons below to share this information.
Feel free to drop any questions or contributions regarding this article in the comment section below.