Is Goodwill a Nonprofit? (Comprehensive Report 2023)
Hello there! Is Goodwill a nonprofit? That's a question so many people desire to find answers to. There have been a lot of controversies lately about Goodwill.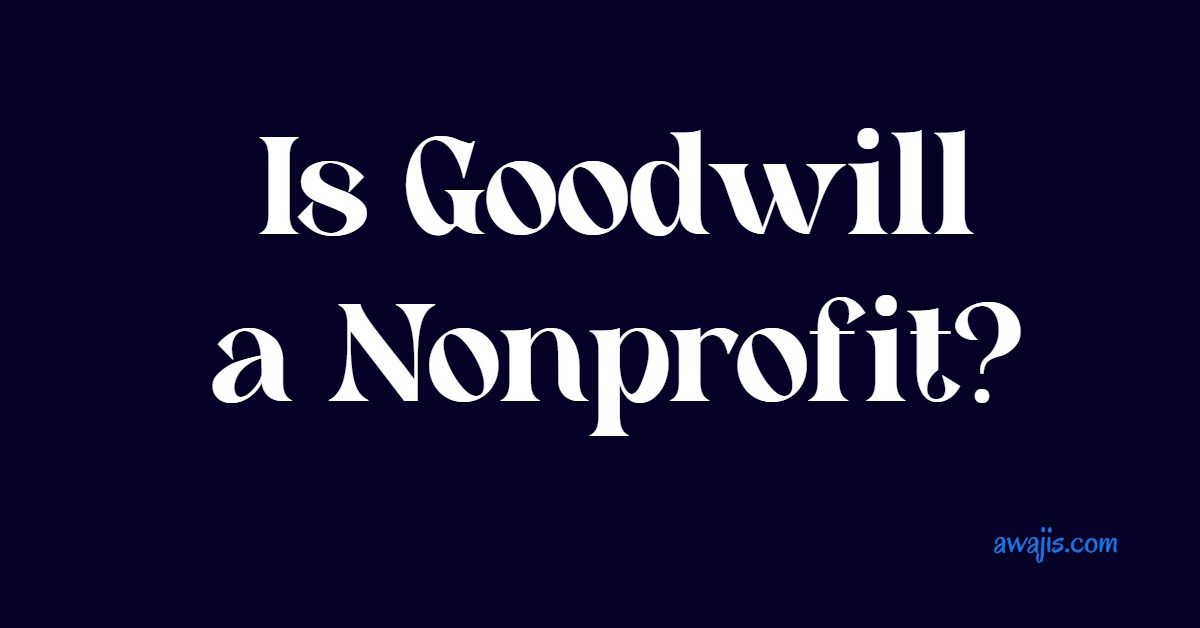 How many of the below accusations, if any, are true?
"Goodwill does absolutely no charitable giving."
"It is owned and operated by a billionaire who's getting free inventory."
"Goodwill keeps getting greedier, but employees see very little of the revenue."
All of these are misinformation on social media about Goodwill. To clarify these, we made this article titled "Is Goodwill a nonprofit?' Read below to get all the needed information.
About Goodwill
Goodwill Industries International Inc. is an American nonprofit 501(c)(3) organization that provides job training, employment placement services, and other community-based programs for people who face employment barriers.
Goodwill Industries also hires veterans and people who lack education or work experience or face employment barriers.
The nonprofit is supported by a network of over 3,200 retail thrift stores that also operate as independent nonprofits.
Goodwill has about 165 local retail stores in the United States and Canada.
Goodwill Industries operates as a network of independent, community-based organizations in South Korea, Venezuela, Brazil, Mexico, Panama, Uruguay, the United States, and eight other countries.
It grew gradually after its founding in 1902 and was renamed Goodwill in 1915.
Goodwill organizations earned $6.1 billion in revenue in the fiscal year 2018, with $5.27 billion spent on charitable services and $646 million spent on salaries and other operating expenses. Services accounted for 89 percent of expenses.
In 2015, the organization served over 37 million people and placed over 312,000 people in jobs.
The Goodwill Industries logo is a stylized letter g that looks like a smiling face. Joseph Selame created it in 1968.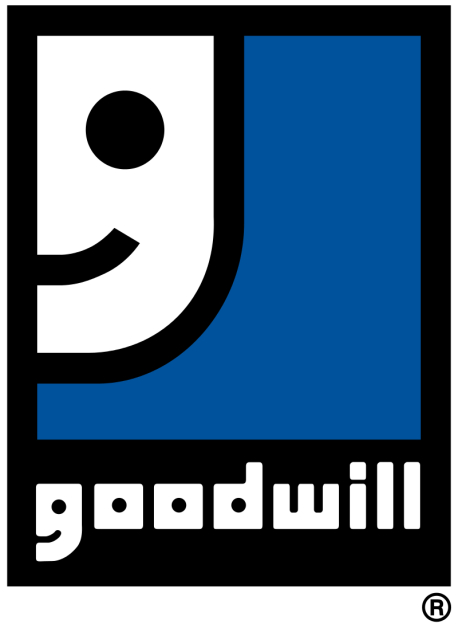 Because Goodwill is widely known and respected as a network of nonprofits that fund job training and employment services through the sale of donated items in Goodwill stores, they are sometimes targeted by misinformed individuals and organizations.
Is Goodwill a Nonprofit?
Goodwill Industries International is a nonprofit organization. The proceeds from its thrift stores go toward community programs such as job training, placement services, and classes for people with disabilities or who are otherwise having difficulty finding traditional employment.
Goodwill is a nonprofit organization that is not "owned" by anyone.
"Goodwill CEO and owner Mark Curran profits $2.3 million per year," this is according to persistent, false online messaging.
No one named Mark Curran works for Goodwill, and the salary/compensation quoted is completely false.
Goodwill Industries is a 501(c)(3) non-profit organization. Nobody can claim ownership of goodwill. Its CEO, Steven Preston, reports to a volunteer Board of Directors.
Snopes has repeatedly debunked the misleading article.
Seven Things You Should Know About Goodwill
Goodwill is locally controlled and operated.
Team members earn more than minimum wage.
It is a registered nonprofit that is not "owned" by anyone.
Goodwill devotes more than 90 cents of every dollar they spend to local job training and placement.
Every donation is valuable.
Goodwill encourages people to "think before you donate."
Seniors (55 and older) and veterans get a 10% discount every day at any Goodwill store.
Is the statement that Goodwill's CEO makes millions of dollars each year true?
The statement that Goodwill's CEO and owner make millions each year is categorically false, says Brad Turner-Little, senior director of strategy for Goodwill Industries because there isn't one single owner.
Goodwill organizations are controlled and operated on a local level. Each of the 165 in North America is an independent nonprofit with a board of directors made up of volunteers from the community.
The board appoints an executive director or CEO to run Goodwill in their territory, so it is truly community-owned. They are all autonomous, non-profit organizations.
However, the organization itself generates billions. Goodwill Industries International earned $5.7 billion in revenue in 2016, ranking 14th among Forbes' top 100 U.S. charities. $77.5 million of that sum came from government and private-sector grants. The vast majority of revenue came from the sale of used clothing and home goods at "greedy" prices comparable to what you'd pay new at places like Walmart.
"The pricing structure in stores and outlets is determined by local Goodwill organizations based on what will be competitive in their specific market," Turner-Little says, adding that higher revenue means more money to reinvest in services for area residents.
Career training workshops, financial wellness services, and, in some communities, mentorship programs for at-risk youth and transitional housing support are among the services provided. More than 35 million people used the nonprofit's in-person and online services in 2016 to advance their careers or manage their finances.
Goodwill Myths/Misinformations
As we all know, "fake news" is widely disseminated on the internet. Unfortunately, there are a few nasty rumors about Goodwill as well. We'd like to take a moment to clear those things up.
Myth 1: Goodwill is a for-profit company.
This is the most common rumor we hear, and it is completely false. Goodwill is a 501C3 organization, which means it is not for profit. Any 'profits' generated by Goodwill stores are re-invested in their Mission.
Myth 2: Goodwill is owned by Mark Curran, who makes millions of dollars in salary each year.
This imagery is shared on social media every year. This is complete nonsense. Anne Richards, a northeast Ohio native who works out of the Canton offices, is the President and CEO of Goodwill Industries of Greater Cleveland and East Central Ohio. No CEO in the Goodwill system has ever received an annual salary of millions of dollars. Ever. Mark Curran has never worked for or owned Goodwill Industries.
Steven Preston is the CEO of Goodwill Industries International, and he reports to a volunteer board of directors.
Myth 3: Goodwill is run by an international corporation.
Goodwill Industries is an independent organization. It is run by local employees, and a Board of Directors made up of local business and community leaders.
There are more than 162 independent Goodwill organizations.
Myth 4: You shouldn't donate to Goodwill because they don't help anyone.
Edgar J. Helms founded Goodwill with the philosophy of "a hand up, not a handout." This mission still holds true today. Goodwill believes in teaching people the skills they need to achieve long-term success, whatever that means to each individual.
Myth 5: Goodwill pays people with disabilities pennies per hour.
Goodwill Industries does not pay their employees less than minimum wage. It is against their values and what they stand for. They are proud to share that all employees make $10 per hour or more regardless of ability.
It is true that a 14C sub-minimum wage certificate enables employers to pay people with disabilities less than minimum wage, and some Goodwill organizations have used these in the past.
Myth 6: All the good donated items are sold first to Goodwill employees.
Employees are not permitted to purchase items before they reach the sales floor. This is a strict Goodwill policy. Before items can be purchased, there is a waiting period. Policy violations may result in termination.
Myth 7: Goodwill charges for donated items they get for free and pocket the money.
Goodwill's prices contribute to the funding of its programs, which assist people in returning to work, strengthening families, and much more. People are turning to Goodwill for assistance now more than ever.
Their prices also cover the costs of running their retail stores (keeping the lights on and paying employees).
You make the Cycle of Success possible with every purchase or donation.
Myth 8: Goodwill stores are only for people of low income.
This is not correct. Anyone can shop at Goodwill. In fact, whenever you shop at Goodwill and find a good deal for yourself, you help the community a lot more. Goodwill is supported by community donations and strives to price all donations at a fair market value based on the brand and condition of the item.
In addition, they sell brand-new items in stores to supplement donations on the sales floor or to provide specialty items such as Halloween accessories or makeup.
Is Goodwill a religious Organization?
No. Goodwill Industries was founded by a Methodist minister, Rev. Edgar J. Helms, in 1902 — but is no longer considered a religious organization.
Conclusion
Everybody loves Goodwill. Is Goodwill really a nonprofit/charity organization? Yes. And as we have seen in this article, Goodwill does some really wonderful stuff.
In the United States and Canada, the thrift store giant runs over 164 regional Goodwill organizations and 3,200 individual stores. Goodwill brands itself as a nonprofit that provides jobs to disabled workers.
Goodwill stores are designed to support their mission services. And 90¢ of every dollar they earn goes back to their mission.
Goodwill has a more than 110-year-plus track record in providing services that meet critical human needs in local communities in the U.S., Canada, and 13 other countries.
As we have seen, because Goodwill is widely known and respected as a network of nonprofits that fund job training and employment services through the sale of donated items in Goodwill stores, they are sometimes targeted by misinformed individuals and organizations.
You can be confident that your generous donations to Goodwill will help individuals find meaningful employment, thereby building lives, families, and communities one career at a time.
We hope you found this article comprehensive. You may want to help us share the link to this piece with others. Thank you.
Recommended:
Check out the following exciting related articles:
Is Automotive Aftermarket a Good Career Path
What is Koolaburra by UGG? All you need to know (2023 Review)