What is Telehealth Urgent Care? (All you need to know – 2023)
What is telehealth urgent care? How does one go about it?
Do you have any urgent health challenges? Connecting with your health care provider online is an excellent way to obtain the health care you require while remaining in the comfort and safety of your own home.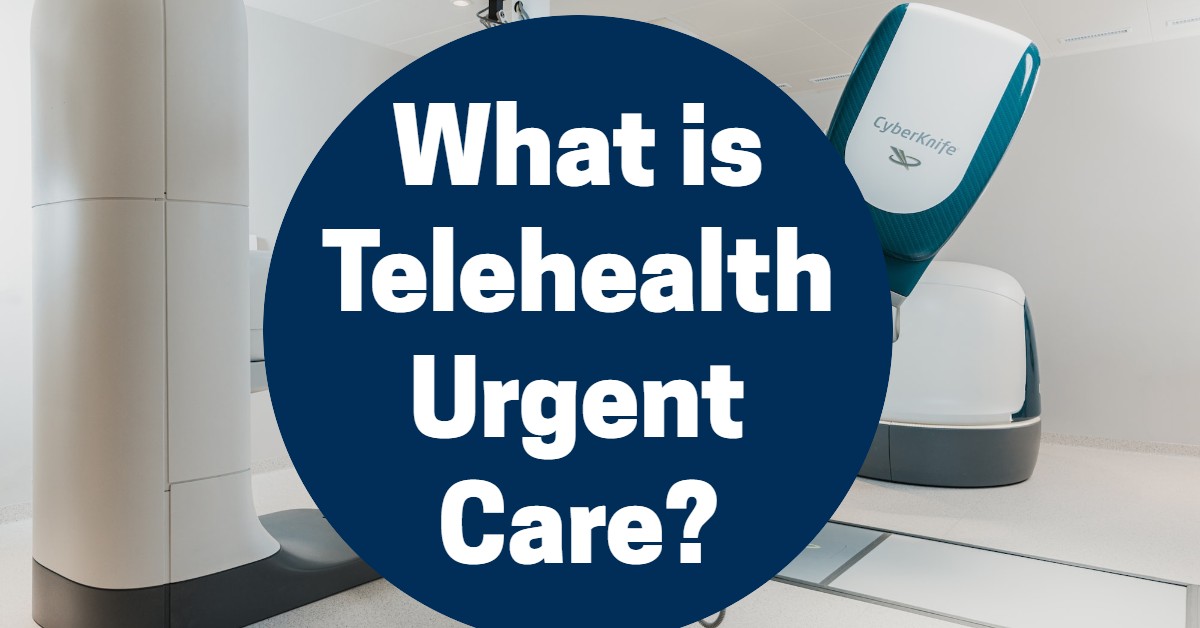 What is Telehealth Urgent Care?
Telehealth urgent care is a live, online, video visit with a doctor, nurse practitioner, or physician assistant for non-life threatening conditions such as fever, flu, cold, sore throat, and other minor ailments. Your provider will discuss your symptoms, answer questions, and, if necessary, fill a prescription via video chat.
When to see a doctor online
Use telehealth urgent care when you have the following:
COVID-19, cold and flu symptoms
Skin rashes and infections
Pink eye
Cough and sore throat
Insect bites and stings
Earaches and swimmer's ear
Seasonal allergies
Sinus infections
Urinary tract infections
Yeast infections
Nausea and diarrhea
Minor back and shoulder pain
Minor injuries, sprains, and strains
Minor trauma, burns or lacerations
General health and medication questions
and much more
What is telehealth or telemedicine?
Telehealth is also known as telemedicine. It allows your healthcare provider to care for you without requiring an in-person visit to the office. Telehealth is primarily performed online using a computer, tablet, or smartphone with internet access.
Telehealth care comes in a variety of flavors:
Contact your healthcare provider via phone or video chat.
Secure messaging, email and secure file exchange can be used to send and receive messages from your healthcare provider.
Use remote monitoring so your doctor can check on you at home. For example, you could use a device to collect vital signs to keep your doctor up to date on your progress.
It allows you to receive a wide range of specialized care.
It is especially useful for tracking and improving ongoing health issues like medication changes or chronic health conditions.
Your healthcare provider will determine whether telehealth is appropriate for your needs.
The following are the benefits of telehealth:
Limited physical contact reduces everyone's exposure to COVID-19
Virtual visits ensure you get health care wherever you are located – at home, at work, or even in your car
Telehealth cut down on travel, time off from work, and the need for childcare
Virtual healthcare tools can shorten the wait for an appointment
Increased access to specialists who are located far away from your hometown
Must Read: What is Telehealth Therapy? (2023 Review)
How telehealth urgent care works
For telehealth urgent care, your healthcare provider may request that you send the following information to help improve your health:
Your weight, blood pressure, blood sugar levels, or any other vital information
Images of a wound, an eye condition, or a skin condition
A journal or record of your symptoms
X-rays and other medical records that may be filed with another provider
Healthcare providers can send you the following information to help you manage your health at home:
Reminders or notifications to perform rehabilitation exercises or take medication
New ideas for improving your diet, mobility, or stress management
Instructions on how to continue your care at home are provided in detail
Motivation to stick to your treatment plan.
Some of the best telemedicine providers
Telemedicine services provide access to a wide range of care options, including primary care consultations, psychotherapy, physical therapy, and even some emergency services.
Here are some of the best telehealth providers in the US:
Comparison of telemedicine providers
The table below compares the telemedicine providers in this article based on price, specialty, and other factors.
Name
Price
Specialty
Prescriptions
Service delivery
Amwell
from $79per visit

urgent care
therapy
psychiatry
online specialists

local pharmacy
video call
Sesame Care

from$19 with a membership
from$39 for a one-time visit

primary care
OB/GYN
dermatology
pediatrics
dentistry
urology
radiology
gastroenterology
cardiology

local pharmacy
home address

LiveHealth Online
around $59 per visit

primary care
psychology
psychiatry
allergy

local pharmacy
video call
Plushcare

$129 for a first visit
$69 for repeat visits

general health
urgent care
mental health
online therapy
sexual health

local pharmacy
video call
Virtuwell
around $59 per visit

sinus
cough & allergy
women's health
kid's health
eye and ear
sexual health
flu
skin and rashes
chronic
preventive

local pharmacy
online form
Doctor On Demand
free or from $79per visit

urgent care
mental health
preventive care
chronic care

local pharmacy
video call
Walmart Health Virtual Care
from $67 per visit

primary care
COVID-19
urgent care
men's health
women's health
talk therapy
teen therapy
psychiatry

local pharmacy
HealthTap
from $39 per visit

children's health
women's health
men's health
senior's health
wellness and lifestyle
sexual health
mental health
travel medicine
urgent care

local pharmacy
MDLive
from $82 per visit

urgent care
primary care
mental health
dermatology

local pharmacy
video call
Teladoc

primary care
mental health
chronic conditions
nutrition
dermatology
sexual health

local pharmacy
video call
Telemedicine for Urgent Care
Telemedicine is changing urgent care for the better, allowing urgent care providers to provide patients with easy access to care from the comfort of their own homes.
Urgent care emerged as a separate clinical care entity in the 1970s to treat low-acuity conditions. The patient's primary care physician or home health care system can provide virtual urgent care. To provide this service, many commercial direct-to-consumer companies have emerged.
Care delivered using telemedicine has been steadily growing in the US.
The convenience of tele-urgent care should be preserved to support improvements in access to care.
Workplace factors such as a strong information technology (IT) infrastructure, real-time IT support, an electronic health record, and a collegial work environment, often virtual, are required standards for urgent telehealth care to be effective.
Communication and active listening abilities are required. In addition, exam technique and teaching patients how to perform specific exam maneuvers virtually is a necessity.
However, patients and clinicians may have different expectations about what can or will be provided during a tele-urgent care encounter. Managing the additional tension that can arise during a telemedicine encounter is thus critical.
Conclusion:
Now you know all about what telehealth urgent care is. Take advantage of this information and have convenient and fast healthcare services online.
If you have any questions, do well to contact us via the comment section below. Thank you.
Related:
Do well to read the following related articles:
How to Get Medication Aide Certification (2023 Guide)
What is Emergency Dental Care? (Comprehensive Guide 2023)