Costco Student Membership
Want to know the secret to earn a free Costco student membership? How to get free or discounted Costco membership shopping advice? Well, you are in the right place. Today we will be talking about Costco student membership.
Costco is known for having low prices on bulk items like toilet paper, packaged snacks, dry goods, organic items, cleaning supplies, and other household items.
Prices at Costco are so low because membership is required to purchase. Costco's annual membership fees start at $60.
Costco Student Membership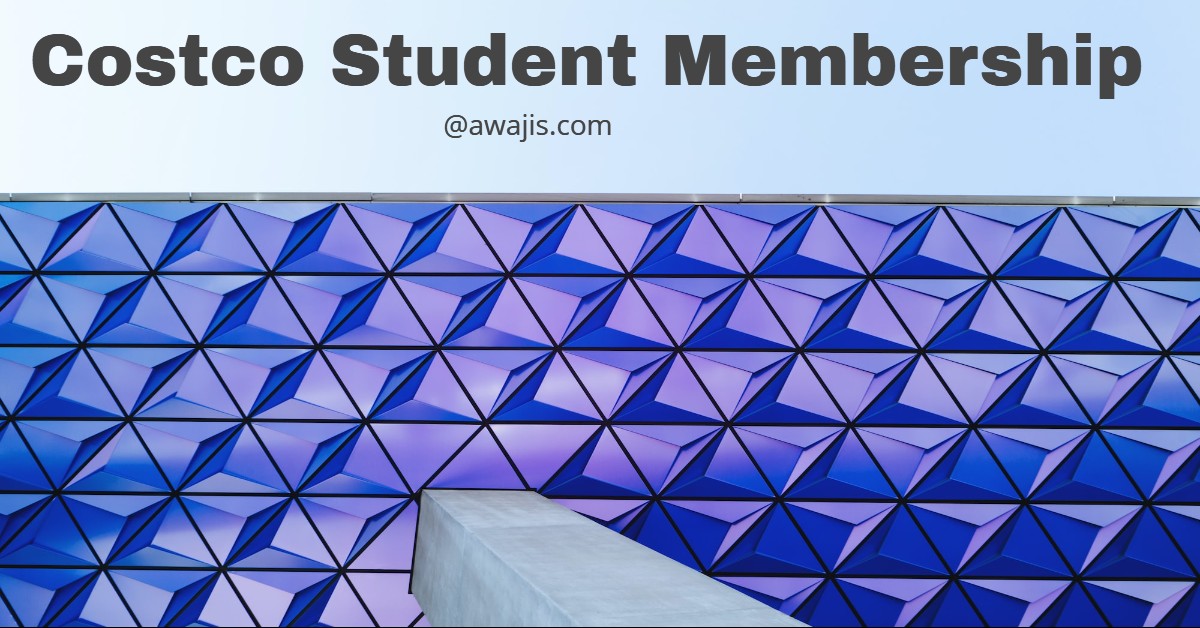 A Costco membership is not required to shop there. Here are some ways to acquire a free student membership to Costco:
Make use of a Costco Shop Card.
Getting free Costco merchandise requires the assistance of an existing Costco member.
According to the Costco customer support page, anyone can use a Costco Shop Card to make purchases at any of the warehouses or online at Costco.com in the United States, Canada, or Puerto Rico.
Do you agree that it's a fantastic idea? Costco Shop Cards, however, can only be purchased by active Costco members.
So, bring up a friend who already has a Costco Shop Card and have them apply for one on your behalf at the nearest Costco customer service counter.
On sites like eBay and Amazon, you can search for "Costco Shop Card" to see if any come up for sale. Gift cards can be loaded from $25 to $2,000 on the Costco Shop Card. You can reload it, but you must visit a physical Costco location.
This is a good choice for people who won't be frequenting Costco. Keep in mind that losing your Costco Shop Card is the same as losing cash because of the amount of money on it.
Another caveat is that when you use your Costco Card to shop online at Costco.com or Costco.ca, you'll be charged a 5% premium over the member price.
Shop at Costco with a member
Remember the generous relative or pal who offered to get you a Costco Shop Card? You could follow them around the store if you wanted to.
It's not the most ethical choice, and perhaps you're a bit of a mooch, but it's fine for the infrequent Costco buyer or someone who wants to try it.
Although Costco members may bring two guests into the warehouse at a time, only members may make purchases. You may use your credit card to pay your share of the bill or ask to be rung up separately and reimburse your friend later.
A Sam's Club membership could be more your speed, though. Sam's Club is offering a great deal for new members right now. When you join for $45 a year, you'll get a $45 gift card free.
Place an Instacart Order
Those without a membership to Costco still have options. Almost always, if not always, the prices on Instacart are greater than the prices in stores.
Of course, you should also tip your shopper and pay any applicable service or delivery fees.
There's a $35 minimum, but the first delivery is on the house for new customers. In any case, Instacart does provide Costco delivery. I was not asked for a membership number in my most recent experiment.
However, if you input your Costco membership number at checkout, you will receive additional discounts through Instacart and be eligible to earn Costco Rewards.
Basketball tournament food can be provided in as little as an hour. Save $25 on your first PayPal order of $45 or more with promo code 25PAYPAL.
Even if you aren't a member, you can shop at Costco.com.
Some items will be labeled "Members Only," and only members will have access to the monthly coupon booklets and discounts.
Even if you order from a Costco website, you won't receive access to the full range available in stores. For example, perishables cannot be ordered online and delivered within a few days due to the long transit time.
Also, you'll have to pay a 5% premium on top of the member rate. However, it could be worthwhile if the things you want to purchase are still less expensive at Costco than elsewhere or if they are exclusive to Costco and unavailable elsewhere.
You can save money by shopping at Costco.com rather than buying a $60 annual membership if you spend less than $1,200 annually (the non-member surcharge is added to all orders placed by non-members).
Buy Alcohol
Costco offers much lower costs on booze than other stores. You may save a lot of money on their Kirkland store brand, which is made by some of your favorite, well-known firms.
They also have a wide variety of wines at a better price than anywhere else in town. If you are up for an upcoming party or even fill your minibar fridge, you should take a second look at Costco's booze collection.
In addition, residents of some states may be in luck: statutes in some areas may make it illegal for membership clubs like Costco and others to restrict the sale of alcoholic beverages to their members solely.
This means that residents of the following states can legally buy alcohol without joining a club:
Arizona
California
Colorado
Connecticut
Delaware
Hawaii
Indiana
Kentucky
Massachusetts
Michigan
Minnesota
New York
Texas
Vermont
Depending on the layout of your local Costco, you may be able to walk right into the booze section.
Costco may sell alcohol to non-members in some states; if you reside in one of these states, it may be worth calling your local Costco to find out.
Get a Costco Shop Card When You Sign Up
Join Costco today and receive a Costco Shop Card as a welcome gift. Get a Costco Membership Activation Certificate and present it in-store to activate your membership. Click here
Joining the auto-renewal program with a Visa credit card is mandatory when activating your membership at the service desk.
After completing this step, you'll be eligible to get a $10 Costco Shop Card if you sign up as a Gold Star Member or a $20 Costco Shop Card if you sign up as a Gold Star Executive Member.
Check Online Deal Websites
Groupon and LivingSocial provide a great Costco student membership deal once or twice a year, typically including a gift card or freebies and the membership price.
Of course, you'll still have to shell out cash for membership, but the perks should help you save a decent chunk of coin.
In August 2020, for instance, Groupon offered a Costco student membership plus a $40 gift card and $40 off an online purchase of $250+ for just $60, which is the typical price of a Costco Gold Membership.
Groupon is worth keeping an eye on in case you miss out the first time.
To locate the finest online bargains, including those on Costco memberships, keep an eye on renowned websites like Slickdeals.
Buy Prescriptions/Immunizations
In need of filling a prescription? You should check out the low pricing at the Costco Pharmacy, whether this is a one-time purchase or a regular prescription.
Animal medications are also available. By state and federal regulations, Costco is compelled to provide these low-cost medicines to everyone.
Costco now sells prescription drugs without the requirement for a membership, and you may do so both in-store and online. You can pay with cash, debit/ATM cards, Costco Shop Cards, or Visa at their pharmacy counter. Prescriptions can be ordered online, shipped to your home, and automatically refilled if necessary.
However, the Costco Membership Prescription Program provides an additional discount on medications to Costco customers.
In addition, Costco offers low-priced vaccinations and immunizations for non-members. At the moment, for instance, flu vaccines may be had for as little as $19.99.
People can walk in, although they advise booking an appointment in advance. Don't forget to bring your insurance card, as certain plans will cover the cost of the injections.
Get a Bonus Gift Card Because of Your Job
Costco is offering a $30 Costco Shop Card to new members who are employed in certain fields (with verified ID).
Members of the armed forces, teachers, nurses, and other medical professionals can all now receive this discount. College students can qualify for a $20 Costco Shop Card when enrolling as a member.
Find a Friend for a $10 Gift Card.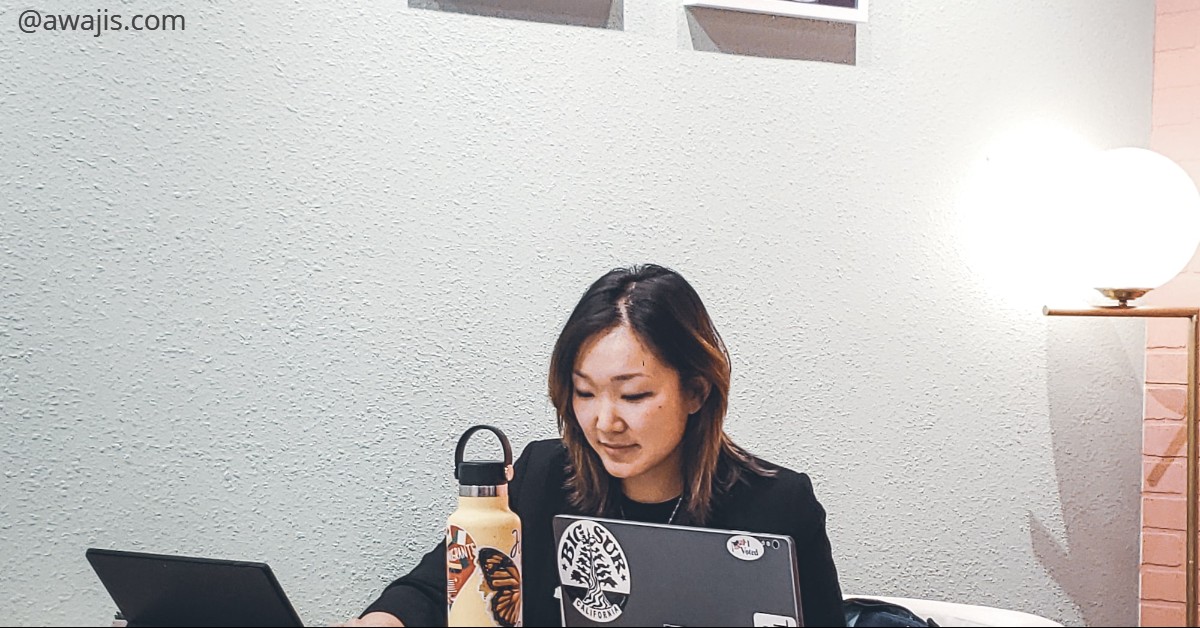 To encourage current members to recruit their friends, Costco provides an incentive.
Costco's Refer-a-Friend program will run till 2020-12-31.
Each of you will receive a $10 Costco Shop Card to put against your future purchases when your friend brings you to the membership counter to join up.
You can't do this unless both of you are here.
Visit the membership counter, explain that you're participating in the Refer-A-Friend program, and provide the attendant with the code 23566 to receive your reward.
Each year that you are the primary member of a Costco membership, you may invite up to two guests. You must be a new member or have a membership that has lapsed for at least 18 months to be eligible to sign up.
Buy Gasoline
You've probably noticed the long queues of automobiles waiting to fill up at the Costco gas stations. The wait will be well worth it, particularly if you have a high fuel consumption rate.
I looked up the local gas costs on GasBuddy.com to get an estimate of how much you could save. The gas at my local Costco was 22 cents cheaper than at any other nearby station.
That's a savings of $4.40 for every fill-up if I average 20 gallons per visit. Since I have to drive my kids to and from school frequently, I only have to fill up my tank around once a week, which results in savings of $228.80 per year.
If I used the facility only fourteen times yearly, it would be enough to cover the membership fee.
Buy Gift Cards & Movie Tickets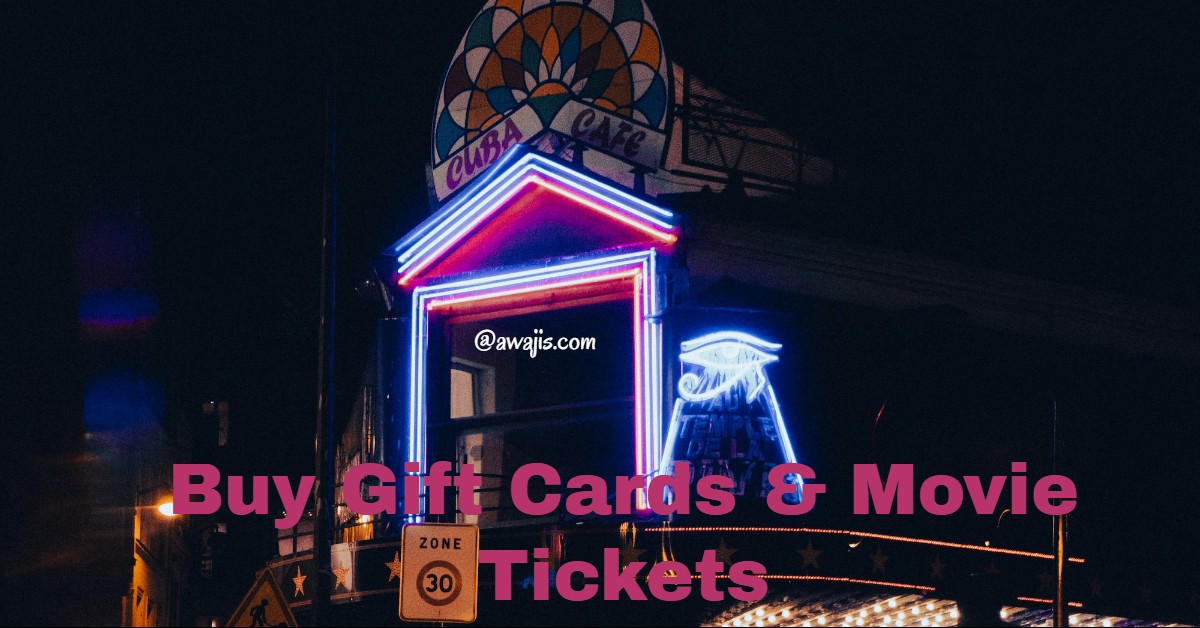 You can get reduced gift cards and movie tickets when you shop in-store or online at Costco. You can use them to save money at other stores or separate them to give to friends.
I did a short internet search and found that you can get $100 worth of gift cards to both Build-A-Bear Workshop and California Pizza Kitchen for only $79.99.
You'll have paid for almost two years of your Costco Gold Star membership if you buy both offers.
Many stores also sell reduced restaurant and attraction gift cards. Costco considers customer preferences and feedback to ensure that its gift card selection appeals to as many individuals as possible.
Earn Costco Rewards and Credit Card Rewards
There are two types of membership at Costco: Gold Star and Gold Star Executive.
Gold Star Executive Membership holders pay twice as much as Gold Star Members but receive additional benefits, such as cashback, in exchange.
In case you're not aware, Costco, Costco.com, and Costco Travel Executive Members are eligible for a 2% Reward on all eligible purchases made throughout the year, up to a maximum of $1,000.
Spending $6,000 a year ($500 a month) at Costco will earn you enough Rewards to cover the price of your Executive Membership.
It's important to remember that purchases of gasoline, Costco Shop Cards, alcoholic drinks (depending on the state), prescription drugs (again, depending on the state), and food court sales do not count toward Rewards.
Apply for the Costco Anywhere Visa Card by Citi to gain additional benefits, whether or not you're an Executive Member.
4% on qualifying gas purchases up to $7,000 annually (1% after that) — a maximum annual savings of $280 in the first year and $70 in the following years.
3% off of dining out and qualifying trips
Discount of 2% Off on Everything Else at Costco
The standard 1 % off everything else
With a paid membership, you can use this credit card as your membership ID at no additional cost.
Eat at the Food Court
The Costco food court has become famous. The average cost of a family meal here is under $10, which is much lower than in most other places.
Their meals are tasty, affordable, and ready in a flash. You may use your membership to get meals from the food court at any Costco facility in the United States, making it convenient to utilize when traveling.
It'll save you money compared to fast food, and you can all get some exercise while you're out and about.
If you make it a habit to eat at Costco's food court twice a month instead of going too fast food restaurants, you can easily recoup the cost of your membership by saving just $2.50 each time.
And it's not hard to accomplish that. Consider picking up a large pizza from Costco to save money on your weekly pizza night instead of ordering delivery.
Book Your Travel through Costco
Costco is a great place to rent a car, and you might not have known that.
When you book via Costco, you'll have access to exclusive benefits and, on occasion, additional gift cards. Rental car customers of Avis or Budget who book their reservations online through Costco Travel can receive a $20 Costco Shop Card.
When you reserve a car through Costco's website, the Low-Price Finder will determine the most cost-effective discount code that works with your membership.
The charge for an extra driver may also be waived. Costco offers excellent deals and services for travelers, including car rentals. A team of skilled travel agents will help you arrange your trip from start to finish, securing discounts on hotels, flights, and cruises through their connections in the industry.
You will not be surprised by hidden fees or additional charges when you get to the last step of the booking process and see the final pricing.
Examine Online Deal Websites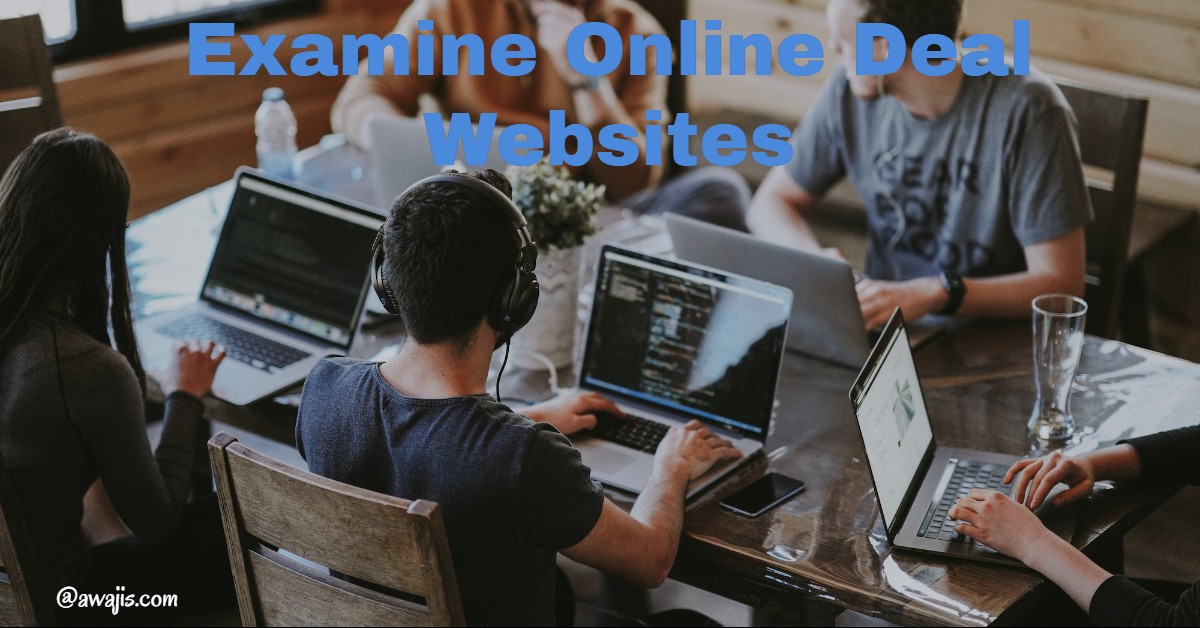 At least twice a year, you can get a great Costco student membership offer on Groupon or LivingSocial, including a gift card or freebies and the membership cost.
You'll still have to pay for a membership, but the perks should help offset the cost significantly. A Costco Gold Membership typically costs $80, but in August 2020, a Groupon deal offered one for $60, plus a $40 gift card and $40 off a $250+ online purchase.
Frequently Asked Questions
How do I use the Costco discount code?
Using your promo code is as easy as adding the items to your virtual shopping bag and then checking out.
There may be a box labeled anything like "Promo Code," "Discount Code," "Student Discount," or "Voucher Code" on a retailer's checkout page before you enter your payment information, but this varies per store. To check how much you're saving, enter the promo code and watch as it is subtracted from the final price.
Occasionally, you won't need our student discount code to get a great deal; we've built special discount pages just for you. Companies like Samsung and Apple are examples of such names.
We also have in-store discounts that can only be accessed with a valid Student Beans ID.
Do I get free delivery at Costco?
Many companies we partner with provide either speedy or free shipping. To learn more about the store's shipping and return policies, visit the store's online portal. Regarding shipping, ASOS is no exception; the company has several alternatives, such as Next Day Delivery, Standard Delivery, Nominated Day Delivery, Evening Next-Day, Click & Collect, and ASOS Instant. A premium ASOS Premier Delivery service is available for a fee.
Who qualifies for the Costco student discount?
Student Beans is available to anyone over 16 enrolled in full-time education, including university, college, sixth form, and high school. You are also eligible if you are pursuing an apprenticeship.
Register and verify your student status to access thousands of free student discounts.
Is the discount applied to all products?
Each brand with which we operate has its unique set of discount policies. This implies that while some discount coupons apply to all products, others only apply to a subset of the brand's offerings. Read the Terms & Conditions to determine where and when the discounts are valid.
Does it work?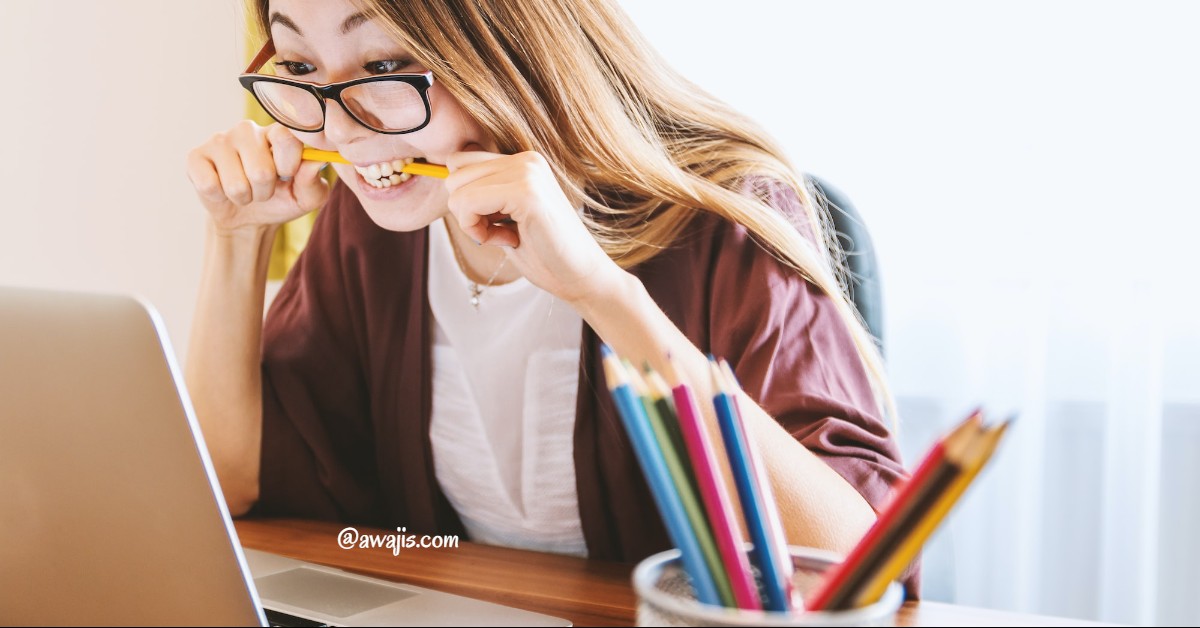 It's frustrating when you see a fantastic discount online and discover it won't work when you try to buy something.
That's why we frequently check all the promo codes on Student Beans. We double-check with our brand partners to ensure that our coupons are valid.
Conclusion
Even if you can't find a way to get a free Costco student membership, you can still save a ton of money by shopping at Costco.
Some things may be available for purchase without a membership, discounts may be applied to the membership fee, or the savings you'll accrue will more than cancel out the membership fee.
I hope this article on Costco Student Membership was helpful, don't forget to share this post with friends using any of our social media handles below.
Related:
How to use Visa Gift Card on Amazon (Best Guide 2023)