Football Senior Pictures (2023): Ideas, Rules, Guides & Samples
Being a football player has likely established you in high school, and as the high school finally ends, the perfect way to honor those times would be through your football senior pictures.
This article offers advice on how to feature your love of football in your senior pictures.
Football Senior Pictures Ideas & Rules
Use the school's football pitch and stadium to your advantage. Your senior photos will look fantastic if you use the pitch, stadium, or high school as the backdrop.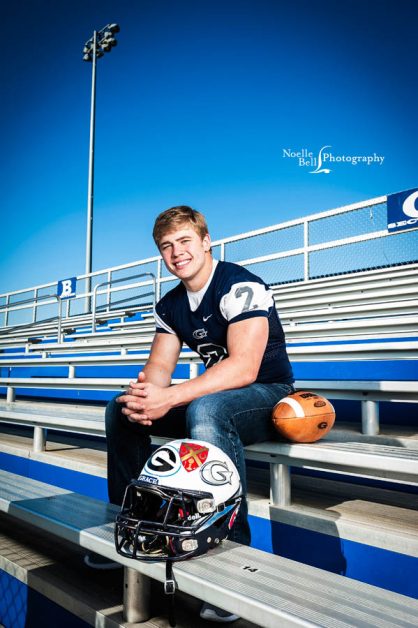 Carry a football, too. Without incorporating football as a gimmick, it would not be a football senior picture. Here is an example.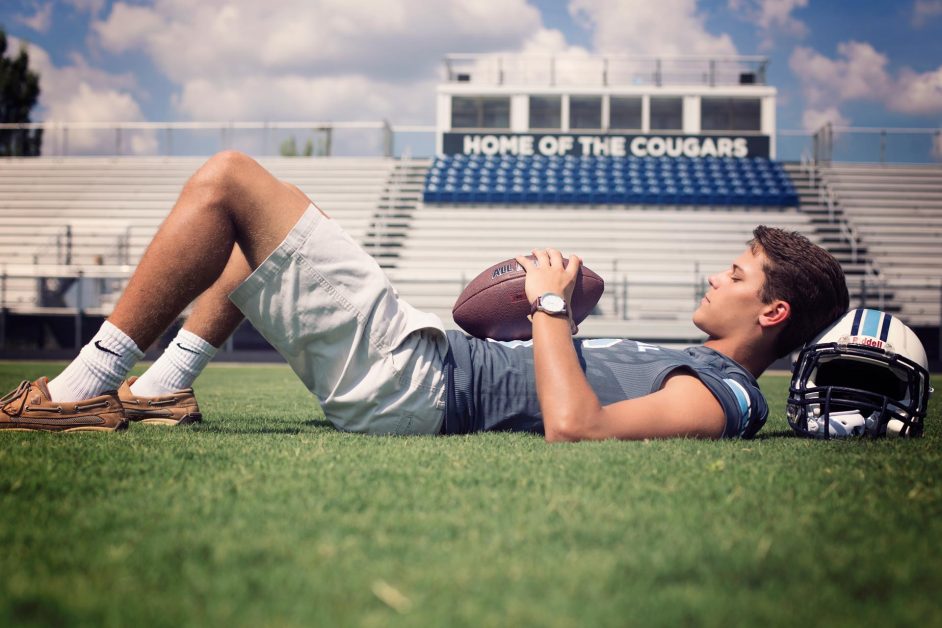 Put on your jeans and jersey.
Now, you can remove the shoulder guards, but be sure you wear your jersey. Don't forget to pack an extra set of clothes. You don't want your jersey to appear in every picture you take. You can, but I'm very sure your mother won't.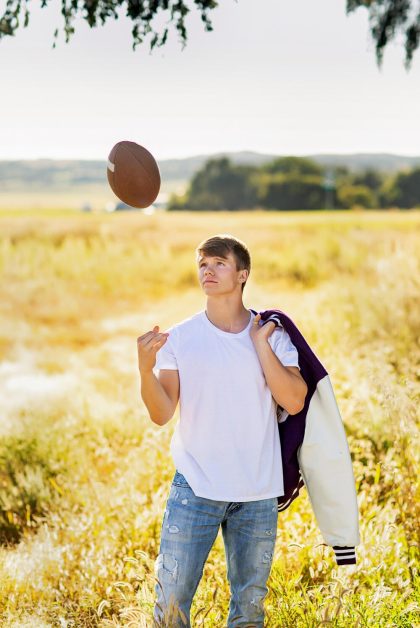 Enjoy yourself.
Play with the ball and strike various poses in the stands, on the field, and while trying a field goal. Relax. Enjoy yourself, and don't worry about being stiff or goofy.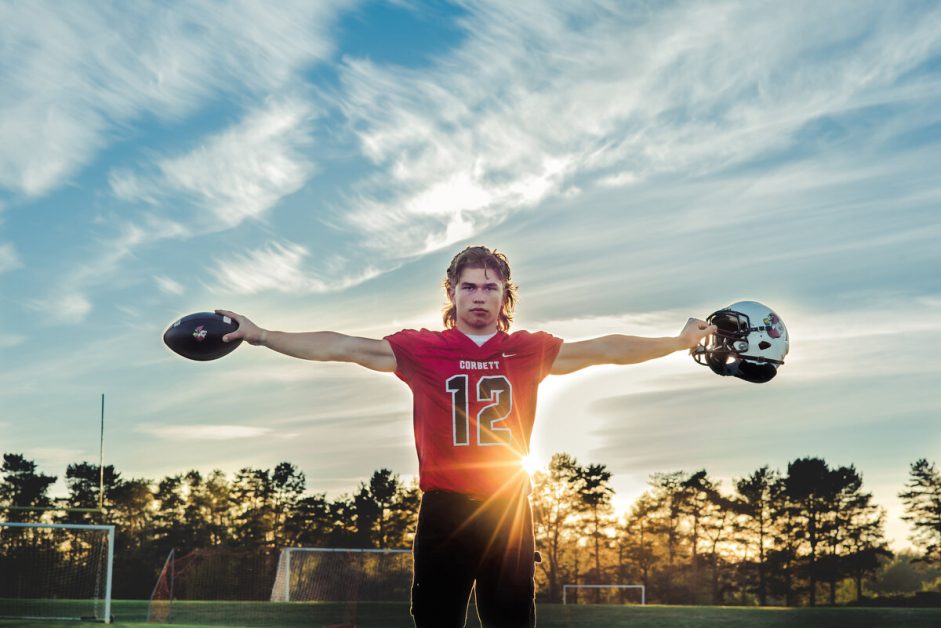 Don't take senior pictures without a football jersey or field in them.
Even while you want to have informal photos, you also want to remember your experience on the football team.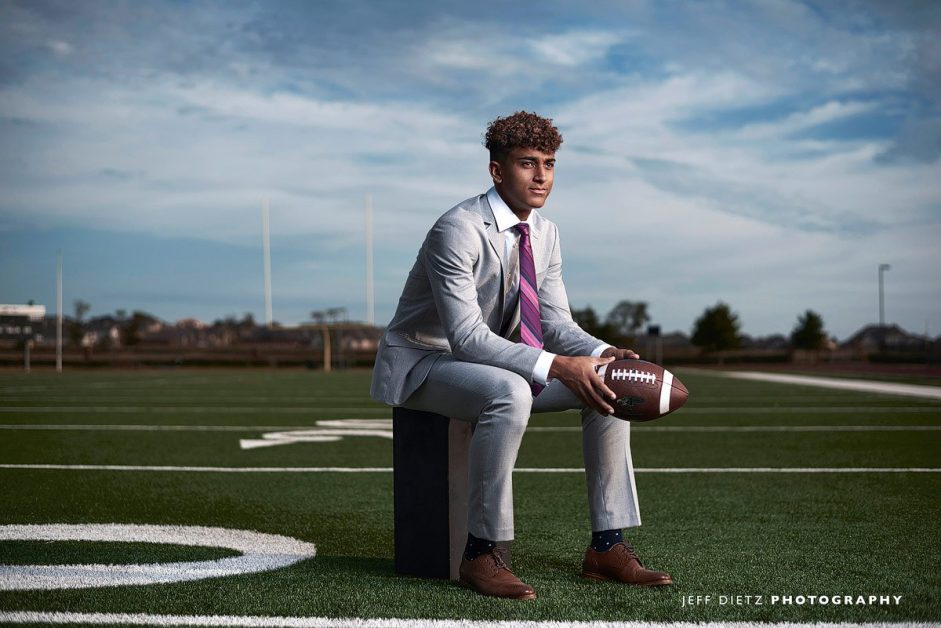 Senior Football Pictures With Mom
Let's face it; most guys only stand for a senior football picture because their mother forces them to. The "Mom Look" is typically conservative and well-groomed.
Remember that the senior footballer probably doesn't like the Mom Look photo. Assure the senior that he will have plenty of chances and ideas to express himself in other photographs later by keeping this portion of the photo shoot brief.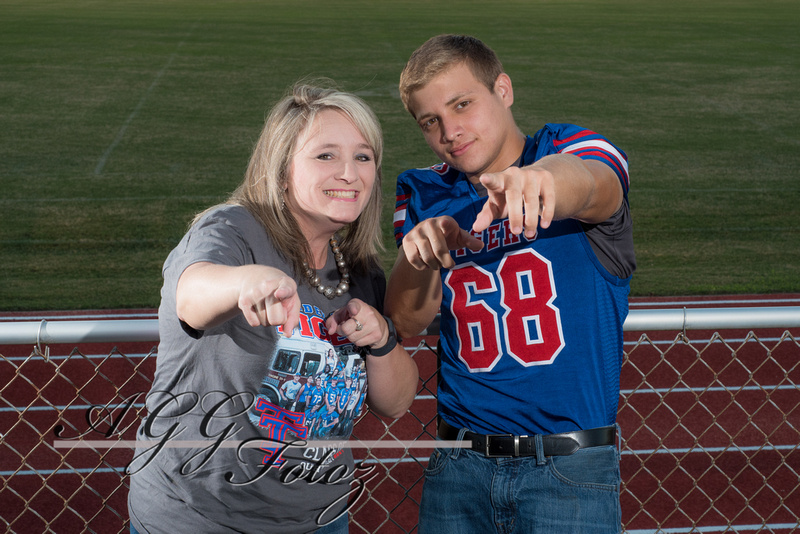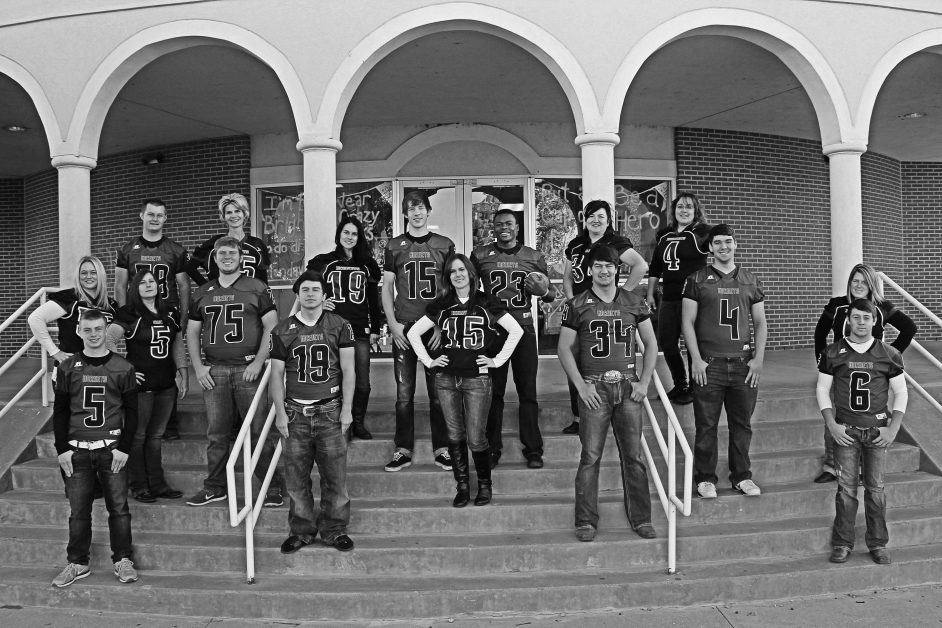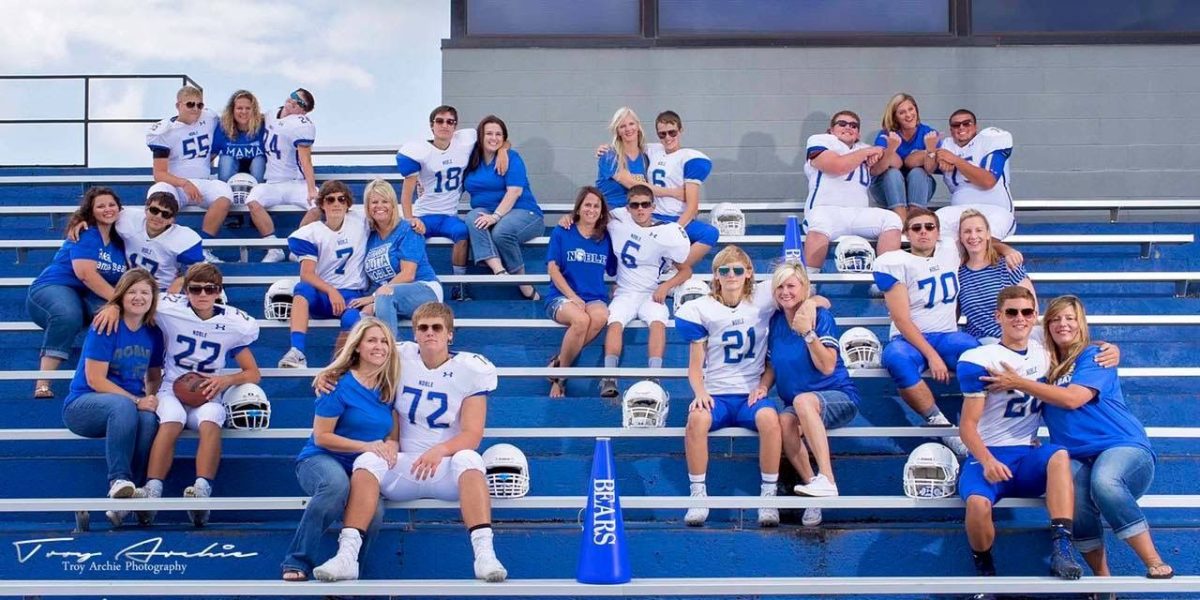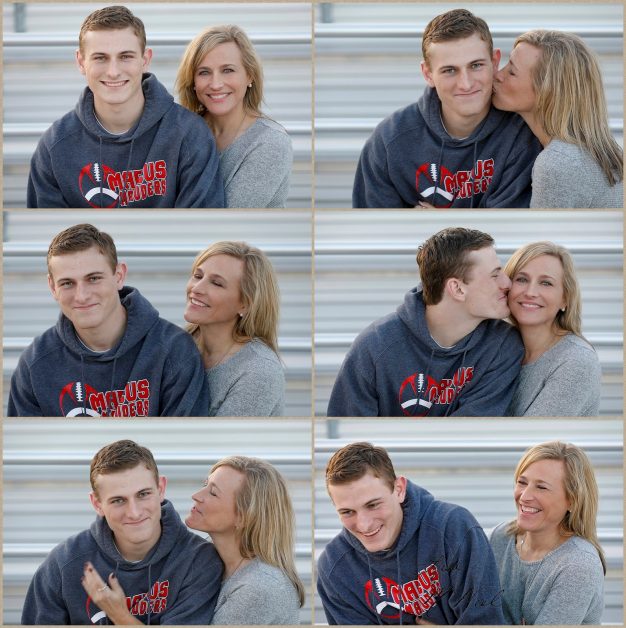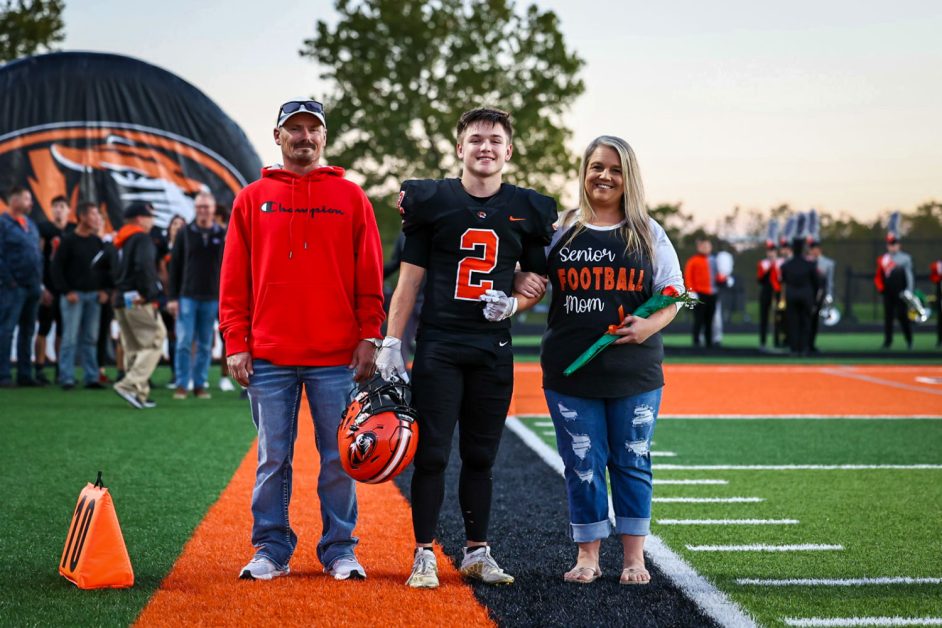 FAQ
What colors should I stay away from in senior pictures?
Stay away from red and any color that pops up on highlighters, particularly if you use an idyllic or garden setting.
What color of clothes should you put on for senior pictures?
Natural, solid colors such as turquoise, greens, browns, and whites will work perfectly and blend well with most backgrounds. Solid colors work brilliantly, particularly for close-ups. The line of vision will focus on you instead of your outfit.
What should a boy wear for senior pictures?
Simple trousers and a T-shirt are always a great choice for guys. I like plain colors without athletic logos. Wear a pair of khaki pants, a nice, plain three-button shirt, and maybe some TOMS or sneakers.