Clint Walker Twin Sister – Neoma Lucille Lucy Walker (Biograpy)
Clint Walker was one of the most well-known sheriffs on television during his time on the Western series Cheyenne. Walker was well-known for being extremely close to many of his relatives, particularly his twin sister, Lucy Walker.
Clint Walker's twin sister lived a much quieter life away from the public eye, unlike her sibling, who is popular in television shows. However, there are questions about Clint Walker's twin sister Neoma Lucille Lucy.  Below is everything you need to know about her. Read on!
About Clint Walker's Twin Sister
Neoma Lucille Lucy Walker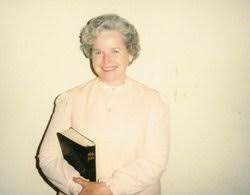 Clint Walker's twin sister is called Neoma Lucille Lucy Walker. She was born on 30 May 1927 with her twin brother, Clint, in Hartford, Madison, Illinois, United States, to Paul Arnold Walker, who was 21 and her mother, Gladys Huldah Schwanda, who was 23.
She married Paul Vincent Westbrook on 26 August 1949 in Alton, Madison, Illinois, United States. They had three children, one of which is a set of twins, Paul Westbrook Jr. and Paulette Wresbrook. Lucy Walker, unlike her sibling, lived a very quiet and private life raising her kids and was not always in the spotlight.
She lived in Alton Township, Madison, Illinois, United States, in 1950 and Belleville, St. Clair, Illinois, United States, in 1959. She died on 11 November 2000, in Millstadt, St. Clair, Illinois, United States, at the age of 73 and was buried in Valhalla Memorial Park, Godfrey, Madison, Illinois, United States.
Read Also: Kathy Ambush Bio: Early Life, Marriage, Career, Net Worth and More
Clint Walker Short Bio

Birth Name 
Norman Eugene Walker
Date of Birth
May 30, 1927
Nationality 
American
Height 
6 ft 6 in
Zodiac Sign 
Gemini
Weight 
95 kg
Net Worth
$4 Million.
Eye Color
Blue
Date of Death
May 21, 2018
Clint Walker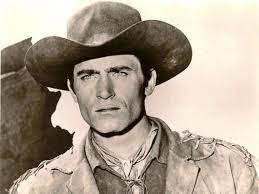 Norman Eugene "Clint" Walker was an American actor born on May 30, 1927, with his twin sister Lucy in Hartford, Illinois, United States. He played cowboy Cheyenne Bodie in the ABC/Warner Bros. western series Cheyenne from 1955 to 1963.
He had three marriages, each of which lasted approximately twenty years. Walker married Verna Garver in 1948. The marriage produced a daughter, Valerie (born 1950), before ending in divorce in 1968. Valerie became one of the first female airline pilots.
Clint Walker died on May 21st of, 2018, at the age of 91. He died of congestive heart failure in Grass Valley, California, on May 21, 2018, nine days before his 91st birthday.
Clint Walker's Career Life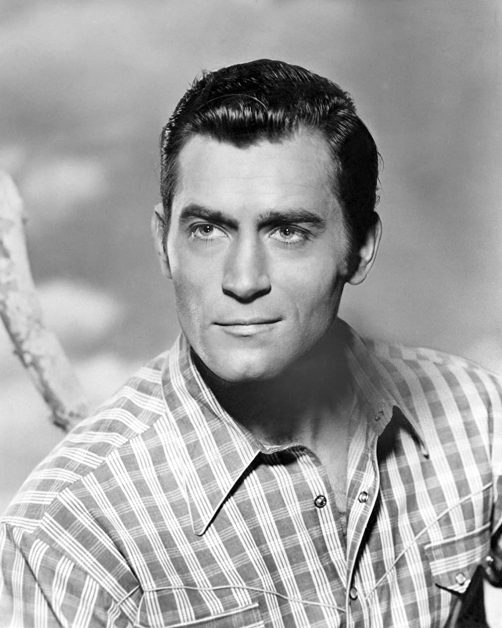 Clint Walker was an American actor best known for his work in film and television. Walker began his journey to success on May 30, 1927, in Hartford, Illinois, with a series of notable roles that established him as a significant figure in the entertainment world.
Walker's journey to acting was not straightforward. He joined the United States Merchant Marine after graduating from high school and later served in the United States Army during World War II. Walker pursued odd jobs after his military duty, including a term as a deputy sheriff, before a talent agency saw his remarkable body and rough charisma.
Walker made his cinematic debut in Cecil B. DeMille's classic western "The Ten Commandments," directed in 1955. Despite the fact that his role was little, it acted as a springboard for his career. The next year, Walker scored his breakout role as Cheyenne Bodie, the protagonist character in the television series "Cheyenne." The show, which ran from 1955 until 1963, gave him considerable fame and established him as a renowned television celebrity.
Walker's 6'6″ stature, rich voice, and charming personality made him a natural choice for the western genre. He went on to star in a number of classic western films, including "Fort Dobbs" (1958), "Yellowstone Kelly" (1959), and "Gold of the Seven Saints" (1961). In 1966, he played the title character in the cult classic film "The Night of the Grizzly." It was one of his most memorable appearances.
Films
Aside from westerns, Walker demonstrated his flexibility by appearing in films of other genres. He performed alongside an ensemble cast in Frank Sinatra's war drama "None But the Brave" (1965), and in the spy thriller "The Dirty Dozen" (1967). Walker also dabbled in horror with films such as "Killdozer!" (1974) and "Scream of the Wolf" (1974).
Walker's cinematic career was supplemented by numerous guest appearances on iconic TV shows such as "The Lucy Show," "Kung Fu," and "The Love Boat." Throughout the 1970s and 1980s, he worked continuously in the entertainment sector, playing roles in both film and television shows.
Clint Walker's contribution to the entertainment industry has been honored with numerous honors, including a star on the Hollywood Walk of Fame. He stayed engaged in the industry until his retirement in the late 1990s, but only made sporadic appearances in subsequent decades.
Clint Walker's illustrious career left a lasting imprint on the western genre and the world of entertainment in general. His commanding on-screen presence, combined with his talent and charisma, cemented his place in Hollywood history. Despite the fact that Clint Walker died on May 21, 2018, his talents to film and television continue to captivate audiences and serve as a monument to his enduring legacy.
Quick Facts About Clint Walker You Need to Know
1. He supported Barry Goldwater in the 1964 United States presidential election.
2. Clint was 17 years old when he joined the United States Merchant Marine in the last months of World War II.
3. Clint Walker won the Golden Boot Award in 1997.
4. In May 1971, he almost averted death in a rare skiing accident at Mammoth Mountain, California, when the tip of a ski pole entered his heart.
5. He worked at a factory, on a riverboat, as a doorman at the Sands Hotel, as a sheet metal worker, and as a nightclub bouncer throughout his life. He also worked odd jobs in Brownwood, TX, Long Beach, CA, and Las Vegas, NV.
6. Clint Walker was a pesce pollotarian and stated, "we don't eat beef, but we eat chicken and salmon."
Read Related
Matthew Gray Gubler's wife (Gube's Relationship Profile 2023)