14 Places to Find Free Firewood Near Me [2023 Guide]
14 Places to Find Free Firewood Near Me – Firewood is expensive to purchase, but anyone who uses it for heating knows that discovering a load of firewood for free may be a huge boon.
Firewood allows us to spend quality time together in front of the fireplace, have fun making s'mores over the fire pit in the backyard, and keep warm in the cold winter by filling the woodstove.
It can grow expensive to constantly buy firewood, especially in the fall and winter when the weather gets colder and we want to curl up in front of a fire to keep warm.
Also, firewood prices are not uncommon to increase to $350-$480 per cord during peak demand periods, mostly in some areas.
Here is the good news, there are many places where you can collect firewood without spending a dime, and in many cases, you'll even be helping out your community by doing so.
Additionally, some individuals view firewood as garbage, so you might as well pitch in and help clear it out.
Knowing a few basic woodworking techniques will help you when it comes to obtaining free firewood. It has been discovered that hardwoods, while more difficult to get by, provide more heat and burn for longer when used for house heating.
Furthermore, please avoid produced boards or boards that have been altered in any way (such as by adding glue or other additives).
In this post, you'll see a detailed list of several locations where you can find free firewood, regardless of what type or variety you need.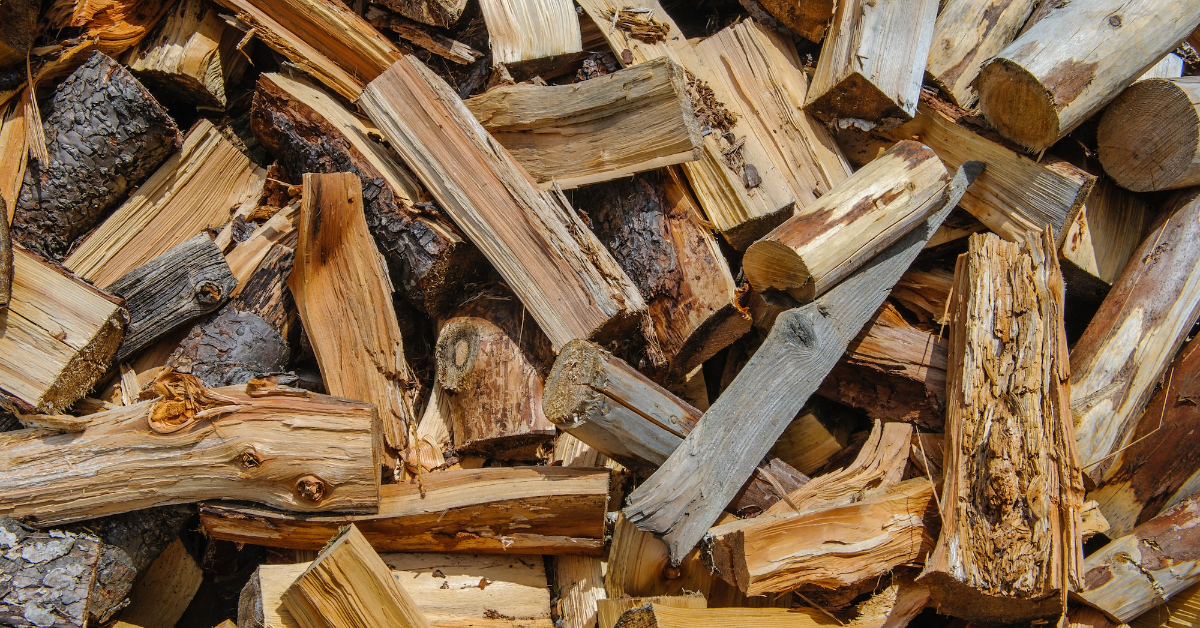 Guide to Finding and Gathering Free Firewood
Thinking about these factors before searching for free firewood would be best. You'll also require the proper equipment and a secure location to keep your firewood.
The factors include:
The process of transporting your firewood.
How and where to stack your firewood.
Which tools are needed to cut your firewood?
What type of wood should you avoid?
What type of wood should you find?
Best Places to Find Free Firewood
As a specialized program, Buy Nothing is most often found in Facebook communities or groups.
You are only allowed to be a part of one hyperlocal community at a time, and all of the goods and services within Buy Nothing are given away for free; there are no transactions or purchases.
Construction Sites
You may not be aware, but many building sites have piles of wood that must be removed.
Construction contractors occasionally have to remove trees to create a way to erect a structure. The result is a surplus of wood that can be sold or burned elsewhere. You may offer to clear away this wood for them.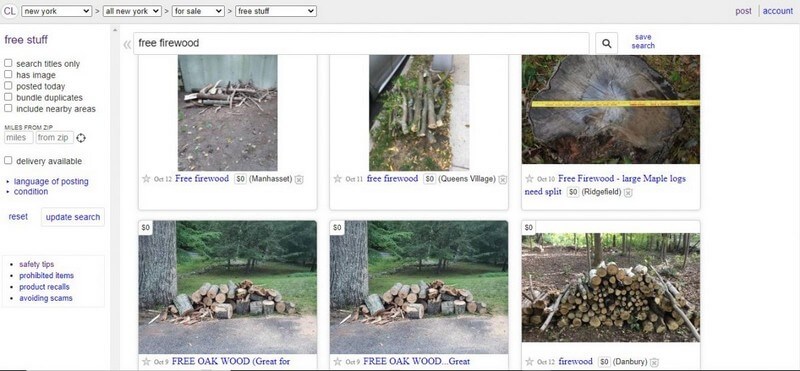 Free items are frequently offered on the online classifieds site Craigslist. Checking Craigslist for free firewood in your area is a quick and easy option.
Learn how to look on Craigslist to get free firewood here:
Visit the Craigslist webpage, and select your city,
Click the "Free" option in the "For Sale" category,
Enter the keyword "Firewood" into the "Free" page's search bar.
The next thing you know, you've got a long list of classified ads for free firewood. Consequently, check the free section of Craigslist to see if there is any firewood available in your area. It's one of the great places to find free firewood.
Electric Company
To prevent power outages, it is the responsibility of your local electric provider to prune the vegetation around utility poles.
When the trees get too tall and threaten the utility poles, a tree service will usually be called to remove them.
Therefore, calling your local utility provider is a good option if you want to know what happens to the trees that are felled for power purposes.
Facebook Marketplace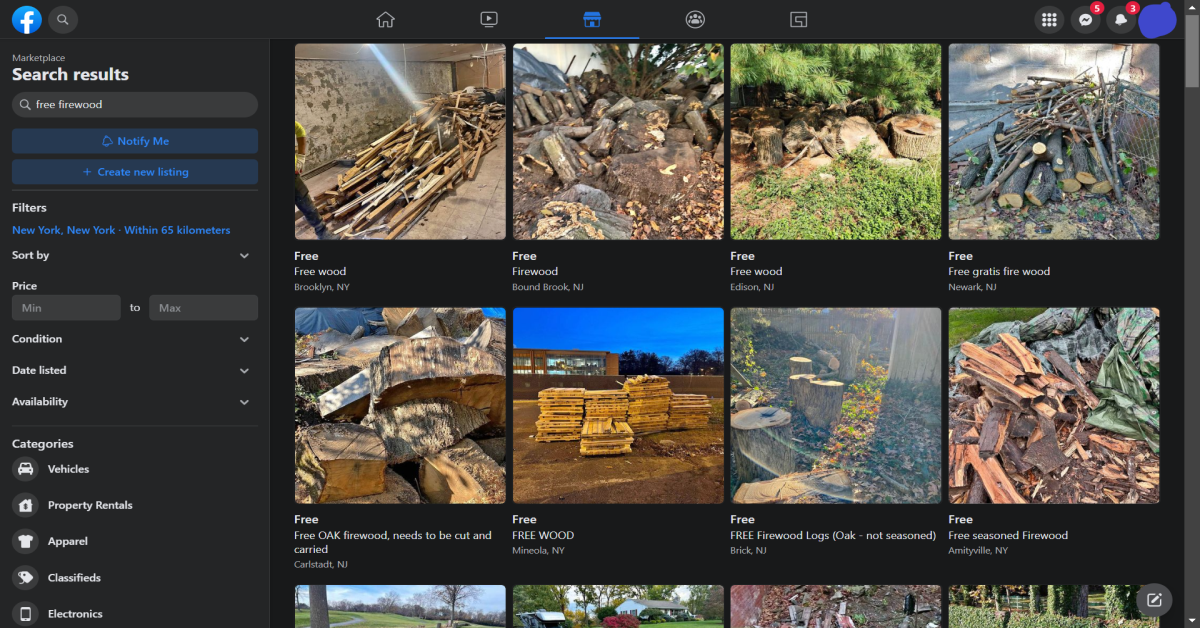 Facebook Marketplace is yet another regional source for acquiring firewood.
However, freebies are sometimes advertised on the site, even though it is primarily intended for local sales and purchases. There's a chance you'll find a person or group offering free firewood on the site.
Free Firewood from Community Service
Giving back to the community can have a multiplicative effect. So, look for a resident or company that operates in your area that may need assistance cutting and collecting firewood and give a helping hand.
Also, meet new people and help out in your community by introducing yourself and offering assistance. Volunteering through programs like Timebanks is an additional option.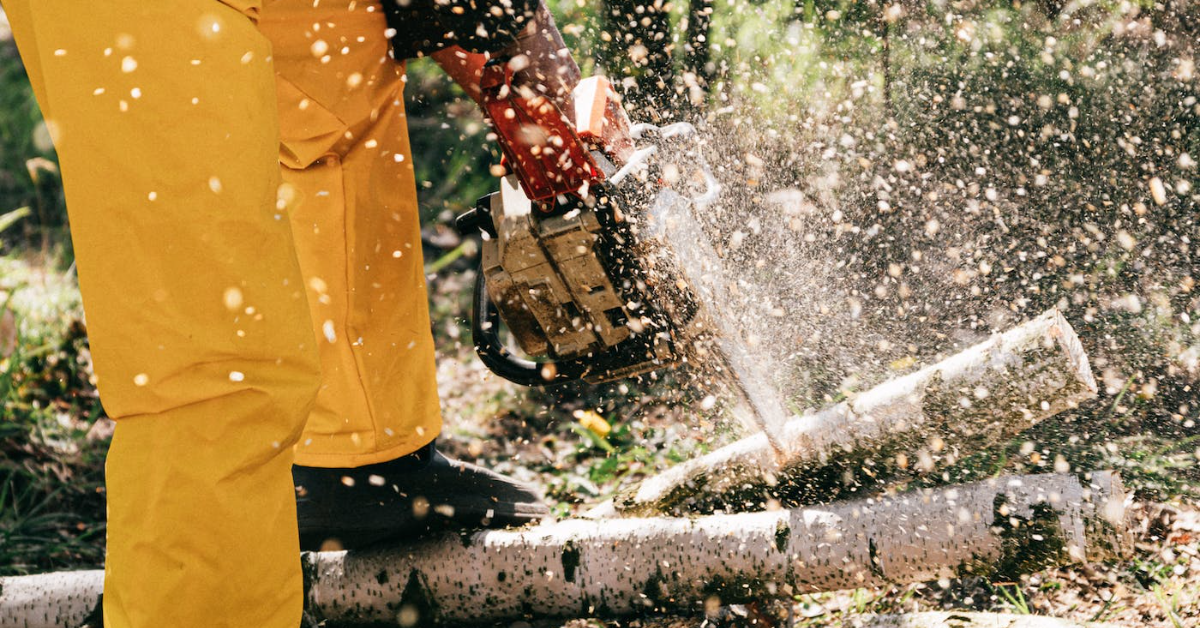 Freecycle is an excellent platform for residents to swap or acquire free goods from one another. It's a fantastic setup that promotes reuse.
You can find advertisements for just about anything on the site. Searching there could lead you to someone willing to give you free firewood.
Take a Look Around once the Storm has Passed
Storms and even strong winds can cause trees to topple. Most municipalities will take care of downed trees on public property, but it is up to the individual homeowner to deal with trees in their yard.
Larger fallen branches can cause damage to a home's yard, fence, or roof, yet the common person may not have the means to get rid of them. Now is the opportunity to offer to remove their fallen branches. Ask to obtain the firewood for free instead of payment.
Ensure you look around as soon as the storm has gone. Many communities quickly begin organizing cleanups. You shouldn't pass up the chance to get free firewood.
National Forests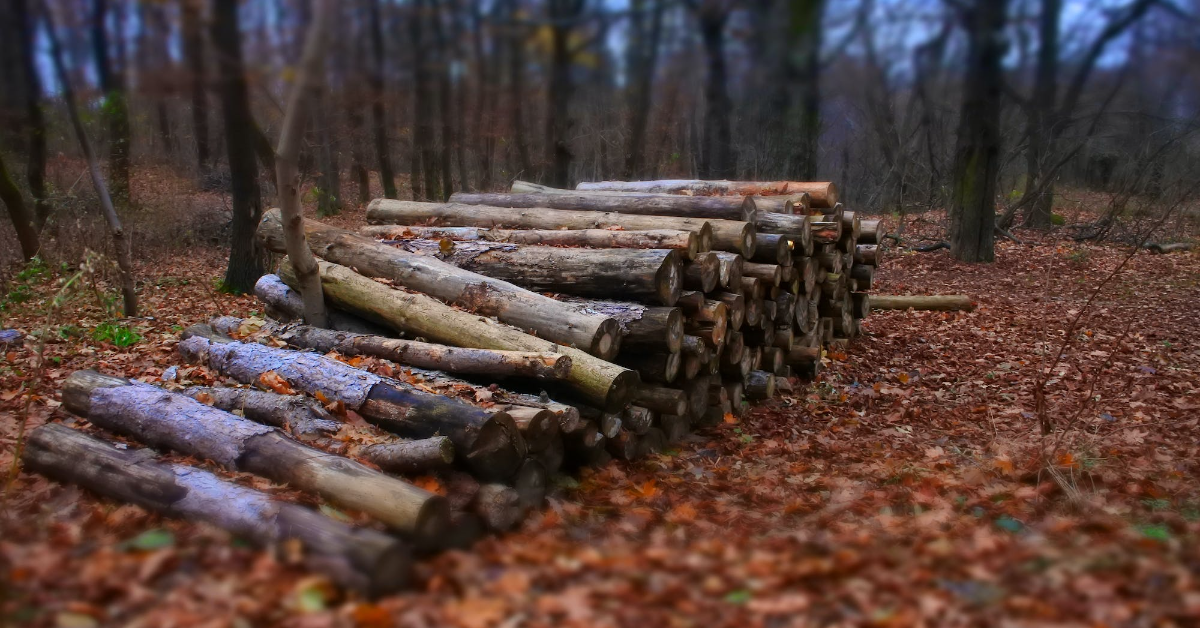 Consider contacting nearby National Forests authorities to check if any surplus timber is available for takeaway.
Naturally, National Forests may have fallen or felled trees from which you can obtain free firewood. You can phone and inquire.
Ask Neighbors, Friends and Family who've Felled Trees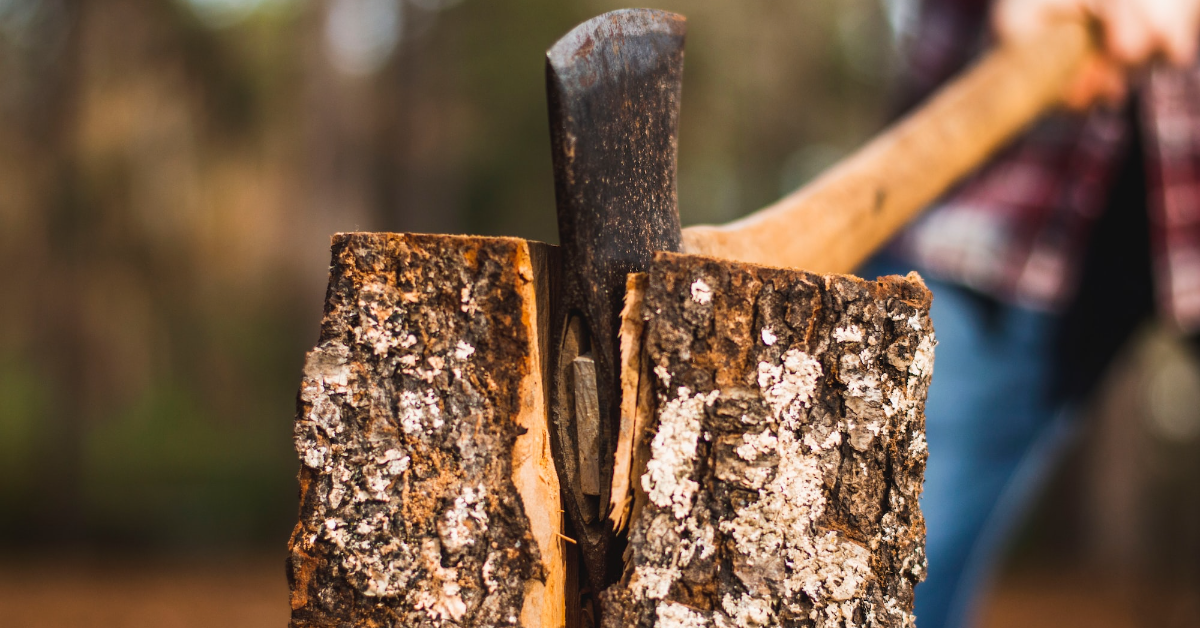 There's no harm in asking whether you can take wood from neighbors or acquaintances who have felled trees in their yards. They'll likely be happy to have you remove the wood if they don't have any other plans for its disposal.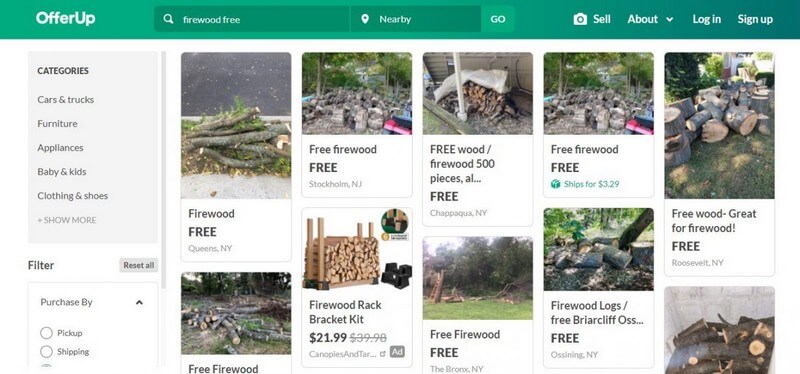 OfferUp is a useful tool for locating free goods in your area, but it gets little attention. It's a mobile app/online marketplace where users may trade goods with others in their immediate area.
However, it is not uncommon for users to provide gifts to others. Whether you're looking for free firewood, it's well worth your time to see if someone in your neighborhood offers it on that site.
Sawmills
The goal of any sawmill is to transform raw logs into finished lumber. The problem is that there are usually leftovers. Commonly, they don't utilize the entire tree.
Find contact information for nearby sawmills through your research. Talk to them and see if they can offer you some wood for free.
It's not uncommon for sawmills to hire a service to dispose of their scrap wood; if you offer to take some of the wood off their hands, they may be pleased to save some money.
Also, if the sawmill is currently out of logs, you can still ask to be contacted when they have unwanted wood.
Additionally, type the keywords "sawmills near me" into the Google search bar and browse through the results to discover one in your area.
Tree Companies or Arborists
In certain cases, tree services and arborists have firewood they won't be using. A simple request will accomplish it. If you're lucky, you can find a pile of free wood and take what you need. All you have to do is find a local tree service or arborist to help you out.
Pallets
Pallets are ideal for use as firewood. Unfortunately, nails are typically not removed before pallets are discarded. Some firms make pallets and let people take away their used and discarded pallets for free.
In addition, we wouldn't recommend using pallets for firewood because of the risk of injury from the nails and screws and the uncertainty of what the pallet may have been exposed to in its past use or treatment. There's a chance you're burning a chemically treated pallet.
Final Thoughts
Getting more firewood may be fun if you are always on the lookout and aren't shy about asking for it.
The detailed list above may provide some inspiration for new experiences and help you save firewood for the next winter.
Furthermore, always make sure you have permission before taking firewood from anywhere. Inquire before taking anything.
Also read: How to Get a Towed Car back without Paying
We hope you find this information helpful. Please use any of the share buttons below to share this information.
Feel free to drop any questions or contributions regarding this article in the comment section below.