Curious about how to change your relationship status on Facebook? It's actually quite easy. Whether you're breaking up, engaged, or dealing with something complicated and you want your Facebook friends to know about it, stick with me to find out how to change your relationship status on Facebook.
Fortunately, Facebook has added a boatload of different options in case your relationship is not easily defined.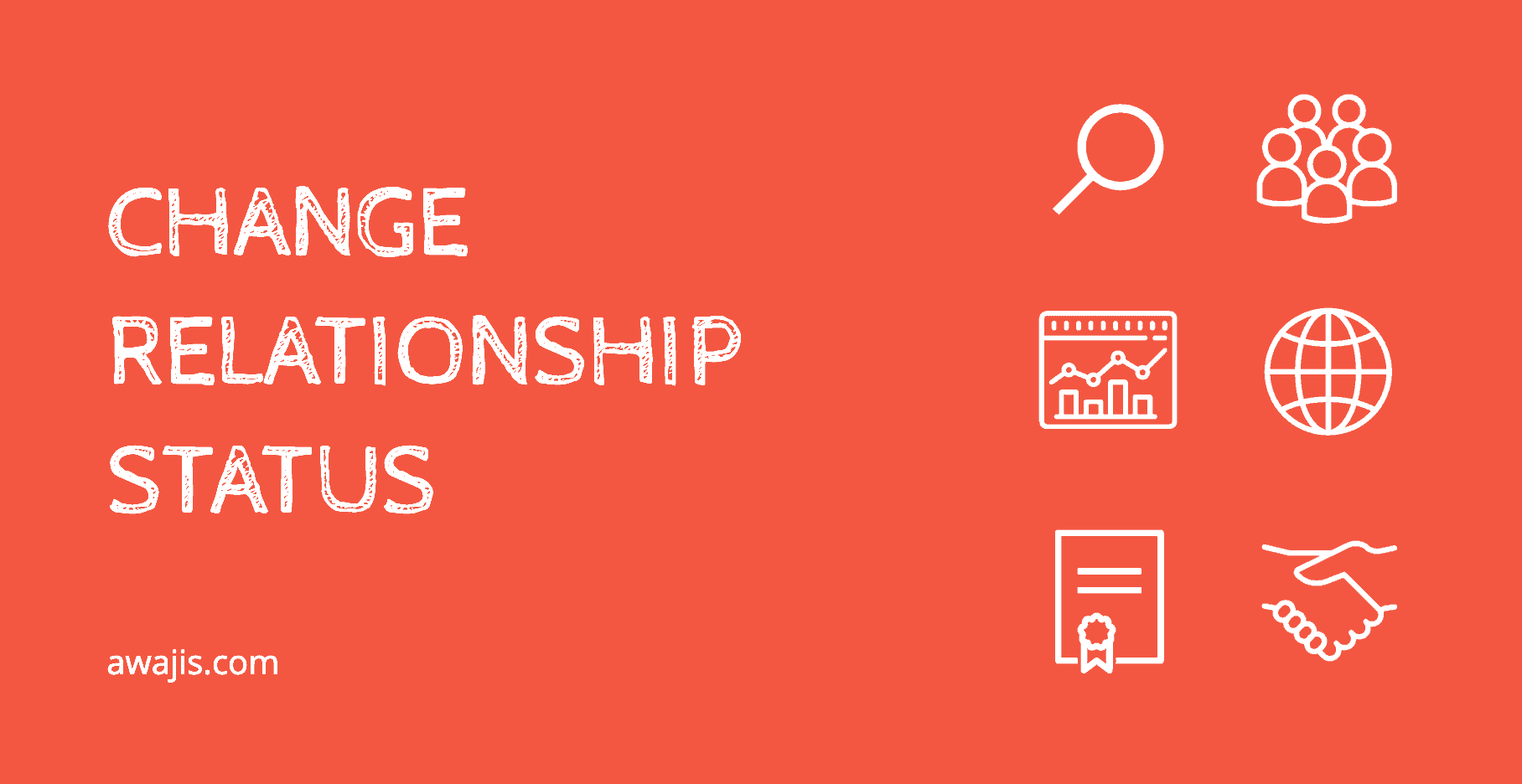 Changing Relationship Status Via Mobile Phone
Open your Facebook Application
Click the menu bar on the bottom right corner (iOS) or top right corner (Android).
Click your username.
Click the rectangle labelled "About". It is below your profile picture.
Scroll down to find the RELATIONSHIP section.
If you've never visited this section or if you've not specified a partner, this box should say "Add your Relationship". If there is a specified partner, there should be a button on the side that says "Edit".
Click whichever button appears.
Click on your current relationship status (this should be in blue). A scroll-down menu will appear.
Select the correct status.
Note that unless you select "Single", "Widowed" or "Divorced", more options will pop up, enabling you to supply more information such as your partner's name and your anniversary date.
Type your partner's name and your anniversary date.
Again, note that executing this last step will send a "Relationship Request" to your partner. Until this request is approved by your partner, your relationship will appear as "(Pending)" when you view your own profile, and other users will not see his or her name. However, they will still see that you are In a Relationship/Married/etc.
Changing Relationship Status Via Desktop
Visit the Facebook website and enter your login details to sign in.
Click your username on the blue panel on the top of the page.
Click About. It is to the right of your profile picture.
Select Family and relationships from the options that pop up.
You may have to scroll down a bit to find these options. They are located a little to the left once you scroll down. On clicking Family and relationships, a window opens. This window is the RELATIONSHIP section. Your relationship status is shown here. Bring your mouse pointer to the relationship status, you'll observe and Edit option popping up.
Click the Edit option
Choose your current relationship status on the drop-down menu that pops up.
Enter the name of your partner.
After entering your partner's name, you can choose who gets to see your relationship status.
Click Friends. It is right beside the "Save Changes" button below. On doing this, a list of options will come up.
Select the option which best suits you.
Click the Save Changes button.
Your new relationship status will now be seen by the people you've allowed access. Should this new status change, all you have to do is follow the steps stated to have it updated.