What is Visa Provisioning Service
As technology advances, more people resort to digital transaction methods and abandon old techniques. Visa, the world's most widely recognized credit card company, is committed to providing its clients with cutting-edge technology and services.
The Visa Provisioning Service is a machine-to-machine service that processes mobile payments over the Visa network. It provides the Visa Token Service, which allows for a single, secure authorization of cardless transactions. This service aids in the simplification and security of payment operations.
Visa invented the Visa Provisioning Service, which is utilized for mobile payments, to remain ahead of the competition. We'll look at what it is and how it can be utilized in this article.
What is Visa Provisioning Service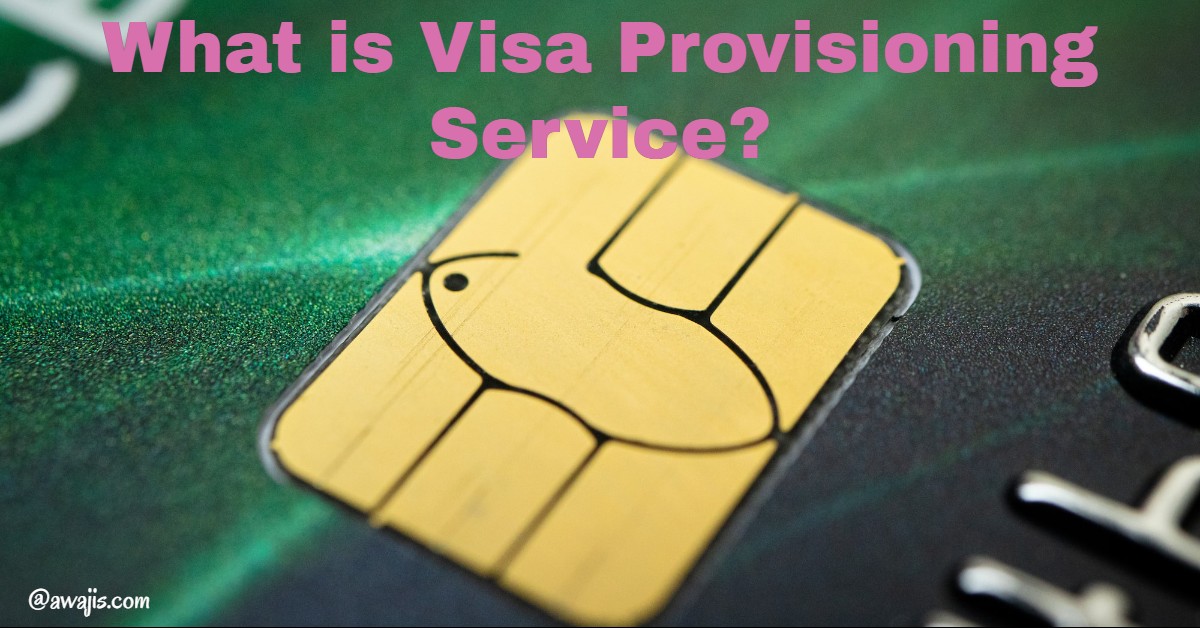 The Visa provisioning service is a network service offered by VISA that allows retailers to store customers' credit card information without disclosing it.
One-time-use credit cards are ideal for businesses that regularly issue them but don't want their accounts hacked. The service is geared toward businesses that occasionally process credit card payments but would rather not store customer data in a central server where it could be vulnerable to cyberattacks.
This service, Visa Provisioning Services, was created to help businesses adapt to the rapid speed of technological and consumer behavior change.
Tokenized Visa accounts are used by merchants as part of the provisioning services ecosystem, allowing them to bypass the need for customer credit cards at purchase points and traditional barriers to accepting payments like high merchant acquiring costs, inadequate protection against fraud liability, and cumbersome integration. Businesses can use the provisioning service without worry if they keep their infrastructure patched and secure.
What is the Visa Provisioning Service Charge?
Some people can get worried when they find a "Visa Provisioning Service" charge in their bank account's transaction history. Of course, if this is the first time you've seen it, you're probably wondering what the point of it is.
The charge comes as a form of preauthorization from the merchant or the company running the digital wallet you used. It's how they verify the account's authenticity.
Before accepting your transaction, merchants want to ensure your chosen payment method is legitimate.
They can do this in advance by charging you.
Visa Provisioning Charges can appear when making online and in-app purchases or even in-store using your linked device.
In addition, some direct deposit businesses use the Visa Provisioning Service fee. Before depositing your cheque, they will verify your account information to ensure it is legitimate.
This could also be the case if a cheque you wrote were recently cashed.
When you add a card to your digital wallet, Visa may assess a Visa Provisioning Fee to verify your bank account.
When debit cards are added to a digital wallet (like Apple Pay or others), the service provider will often verify the account's viability.
Tokenization is increasingly used by online retailers in place of processing your account data to facilitate transactions.
Amazon and Netflix, two of the largest and most well-known online retailers, also use this method to handle customer payments and membership renewals.
The main idea here is that the Visa Provisioning Service is nothing more than a tool for stores to verify your active bank account or another payment method before approving your purchase.
How To Use Visa Provisioning Service For Mobile Payments
A customer's smartphone must wirelessly communicate data via Bluetooth or Near-Field Communication (NFC) technology to make a transaction without a typical credit card machine.
The customer must have an NFC chip built into the hardware of their smartphone for this process to work. If their phone is an older model, they may be unable to use this service.
If their phone does have an NFC chip, all the customer has to do is touch an eligible smartphone to an NFC terminal, which can be found in most businesses and other public places. Users will then be asked to give their fingerprint, password, or PIN to complete the transaction through the e-money reader.
How To Complete A Transaction Using The Visa Provisioning Services
To use the Visa Provisioning Service for mobile payments, consumers must first install an app on their phones. Users must then contact their financial institution to activate the service on their smartphone.
The service authenticates the user's account with a secure passcode and exchanges security "keys" to unlock the phone's NFC chip. To protect the user's sensitive information, this process, known as tokenization, replaces the user's account number with a token generated by the company.
Users must enter their account information into their phone's keypad to finish the payment procedure. This may include credit card information, zip code, and other pertinent information. On an iPhone, tap the Apple Pay icon at the bottom of the screen.
This will display instructions and prompt users to utilize Touch ID or Face ID to complete the operation. The user's biometric security system will validate and complete the transaction in seconds.
Comprehension of the Visa Provisioning Service and tokenization scheme
The accused party is accused of having participated in a tokenization scheme. If you use Visa, you can rest assured that your card will be safe thanks to the Visa Token Service. This system generates the monetary charges of zero dollars that appear on your transaction statement.
Specifically, it prevents unauthorized use of your account number while you shop online.
Tokens are used in place of your 16-digit credit card number for transactions requiring that information. The use of tokens in place of actual account information makes online purchases safer.
How tokenization works
Step one is to enroll in the program to begin making digital purchases with your Visa card.
You must provide your account number, expiration date, CVC/security code, full legal name, mailing address, and other information.
An example of this would be an online business that, if you so want, keeps track of your payment and shipping information for future orders. This term can also refer to a virtual wallet.
After you've signed up for a digital payment service, the company will contact Visa to get a payment token linked to your account.
Third, Visa will notify the issuer of your account that you have received a token. (Typically, this would be your financial institution.)
Step 4
Visa will utilize the token in place of your primary account number after the issuer or bank approves. This number identifies your account.
Step 5
Your purchases will earn tokens. The merchant who issued the request for the token will be made aware of it by Visa (online retailer or digital wallet service).
This token belongs solely to you and cannot be used by anyone else. Still, it's possible that this won't last forever.
A coupon code may have limited uses before it becomes invalid. It could also be specific to one online store. Perhaps it might be restricted to purchases made via mobile devices only.
Who Uses Visa Provisioning Service?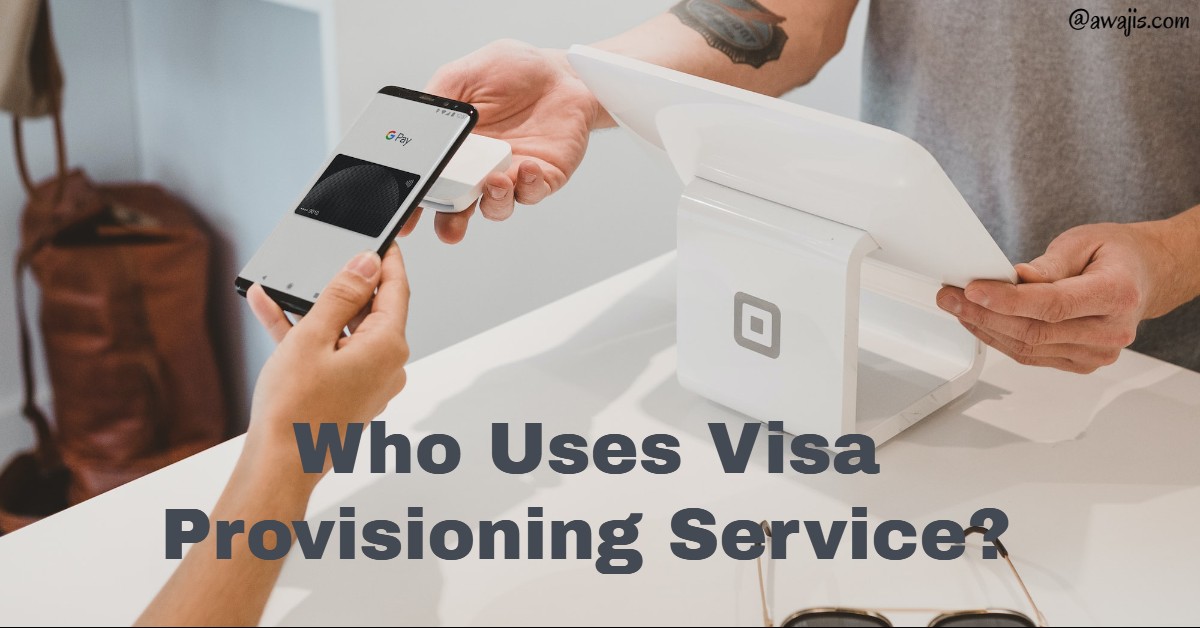 The Visa Provisioning Service is a versatile service that enables businesses to accept mobile payments using the most recent technical advances. It is based on the Visa network and is available in over 200 countries, offering greater security than conventional payment options.
Tokenization protects sensitive client information, and the service can be integrated with any business. However, before deciding to use it, it is vital to evaluate the potential negatives, such as extra fees, loss of control over transactions, and difficulty switching processing providers.
Consumers will also require an NFC-enabled handset to use the service and may be charged a service fee. Notwithstanding these disadvantages, many businesses in the United States, such as Apple Pay, employ the Visa Provisioning Service for mobile transactions because of its benefits in consumer loyalty and security.
Companies that make use of Visa Provisioning Services include:
Netflix
Amazon
Starbucks
Citibank Applications for Mobile Banking
Macy's Incorporated
Apple
Google (US Google Pay) (US Google Pay)
Samsung
PlayStation Store by Sony
Dell Financial Services LLC is a subsidiary of Pioneer Services Corporation.
Chase Bank USA The Home Depot Credit Card Company LLC
Is Visa Provisioning Service Safe
The Visa Provisioning Service is a secure mobile payment solution that protects customer information through tokenization and provisioning services. NFC technology is used to complete transactions, and the service contains several security mechanisms, such as biometric authentication and tokenized data encryption.
While there may be some drawbacks to using the service, such as service fees and other charges, many businesses in the United States use it because of its client loyalty and security benefits.
Furthermore, the service is administered by a third-party service provider, who securely stores all client data and guarantees that customer information is always protected. The Visa Provisioning Service offers a safe and quick way to complete mobile transactions.
Read Also:
Gas stations that take Apple Pay