Trade Schools for Mechanics
With the industry expanding quickly and technology always moving forward, apprenticeship programs are no longer enough to train future auto mechanics. To help you out, we've compiled a list of the best trade schools for mechanics.
As a mechanic, you'll spend your life learning new mechanical systems, becoming an expert in emerging technologies, and experiencing the profound joy of fixing a malfunctioning motor and hearing it run smoothly again. Mechanics work in a wide variety of industries.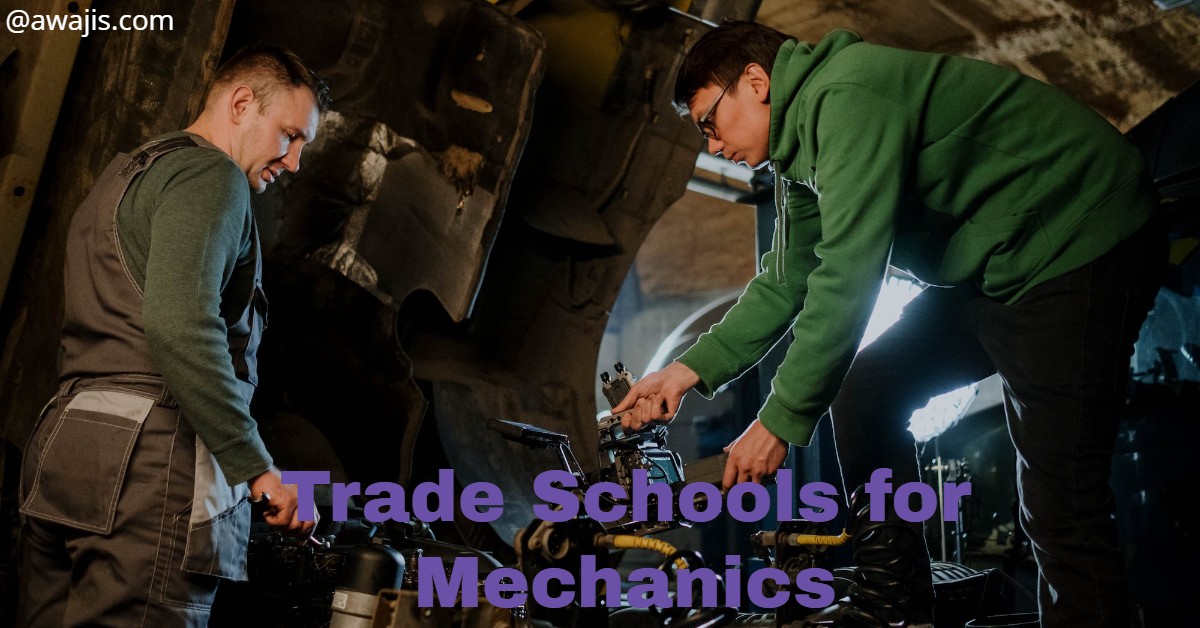 There are many different kinds of motors to learn to repair if you want to work on cars or other consumer transportation. You may, for instance, focus on cars from a specific region, such as Europe, Japan, or the United States. You could also repair heating, ventilation, and air conditioning (HVAC) systems, diesel engines, motorbikes, and other small engines and massive, complex industrial machinery.
Among today's generation of globetrotting bloggers and college students, auto technicians may seem like a dying species, but they're essential to any society. If you're interested in following this line of work, you can rest assured that your talents will fetch a fair price in any part of the world. Average annual wages for entry-level car technicians range from $31,600 to $45,000. However, this varies by state.
Trade Schools for Mechanics
Those just starting can get a leg up by attending a vocational school for two years and graduating with a recognized automotive degree. In terms of marketing yourself, this is the most effective strategy for setting yourself apart from the competition.
All colleges and universities included in this list are fully accredited and have been approved by the appropriate governing bodies to provide degree programs in automobile mechanics. We have separated the rankings into colleges, which include descriptions of campus life and the student experience, and schools, which place a greater emphasis on the quality of the occupational training offered.
Trade Schools for Mechanics
Arkansas State University was founded in its home state's agricultural tradition, dedicated to instructing horticulture, farming, and textile production from its 1909 foundation. This school's top-tier degree programs provide the most direct path for students interested in gaining professional experience to do so.
Automotive Service Excellence (ASE) Master Certified Technicians teach and oversee the Automotive Service Technology program coursework. Students in the Automotive Service Technology program at Arkansas State University-Newport receive hands-on instruction in diagnosing and repairing automobiles utilizing the most up-to-date diagnostic equipment and methodologies.
Classes at ASUN are smaller, giving each student the individualized attention they need to excel. Lastly, Arkansas State-Newport is among the greatest options for learning the auto repair trade.
Pittsburg State University
Pittsburg State University is a major research university and cultural center in Kansas. In 1903, it opened its doors as a school for manual and domestic arts instruction, giving students from around Kansas access to new career paths.
The school's automotive technology program offers the same high-quality, professionally-oriented education. Bachelor's degrees are offered in various fields, including diesel and heavy equipment, automotive service technology, automotive technology, and more.
Pitt even provides a master's degree in automotive technology for those with loftier aspirations. Graduates of Pitt's auto mechanics programs benefit from the school's emphasis on providing students with a well-rounded education that includes training in areas like accident repair, advanced vehicle systems, dealerships, and corporate transportation management.
Northwest Iowa Community College
The Northwest Iowa Community College is an excellent institution that cares deeply about its local community and strives to provide a first-rate education to all its students. The university offers a wide range of 2-year majors, but its transportation program is among the best in the country.
The Automotive & Light-Duty Diesel Technology Program and the Diesel Technology Program are both parts of the Transportation Department. The former teaches students the fundamentals of diagnostics and shop management. In contrast, the latter teaches them how to maintain and repair systems found in semi-trucks/trailers, construction equipment, and agricultural machinery.
The Heavy Equipment Operation and Maintenance program at NCC is the only one in Iowa teaching students how to fix tractors and motor graders and load and transport them safely. A college like Northwest Iowa Community College is a great location to pick up these uncommon yet highly sought-after talents in today's fast-paced world.
Walla Walla University, established in 1892 and headquartered in College Place, Washington, is a private institution of higher education affiliated with the Seventh-day Adventist church. While the university's Automotive program is just one of many available today, it has quickly become a top draw for students.
As far as relevance goes, this is the best program out there for aspiring car technicians. Thanks to the course material, students get hands-on experience with cutting-edge gear like the Mustang AWD-IMP dynamometer and tire alignment equipment.
Managing a real auto shop on campus while earning a two-year associate's degree or four-year bachelor's degree in automotive technology or management is a unique educational opportunity for today's students. Students who take advantage of WWU's experiential learning opportunities will graduate with a competitive edge in the job market.
Northeast Community College
In 1973, Northeastern Nebraska College and Nebraska Technical College merged to form what is now known as Northeast Community College. Now, it has been recognized by the Higher Learning Commission and serves more than 6,500 students.
The university provides various options for those interested in studying automotive mechanics, including an Associate of Applied Science in Auto Body Repair Technology, a Bachelor of Applied Science in Automotive Technology, and a Certificate in Automotive Light Service Technology.
Students enrolled in these programs receive intensive instruction in various technical areas, including frame alignment, metal finishing, panel replacement, automotive maintenance, braking and alignment details, electric and fuel systems, and much more.
Southern Adventist University
Since its founding in 1892, Southern Adventist University has served as a Seventh-day Adventist center for higher learning and vocational preparation. Graduates of SAU's career programs, who typically earn both bachelor's and associate's degrees, are in great demand in their chosen fields.
Prospective auto mechanics and business owners can get a head start at SAU's industrial technologies department, which offers a liberal arts education, technical training, and hands-on experience. Both an associate's degree and a bachelor's degree in automotive service management are available to students.
These students can also choose to minor in car service technology and get a certificate in the field. Graduates of Southern Adventist University who take and pass the Automotive Service Excellence (ASE) exam go on to establish themselves as competent auto mechanics in the local community.
Alexandria Technical & Community College
Alexandria Technical and Community College was established in 1961 to improve people's access to technical training and education. The Higher Learning Commission has acknowledged the institution's quality, and Niche.com ranks it the ninth-best community college in Minnesota.
The university offers six different departments of study, two of the best being the transportation and mechanics departments. Students in this area of study can receive an associate's degree in diesel mechanics, with a concentration on developing expertise in the service and maintenance of trucks and other diesel-powered vehicles and equipment used in agriculture and construction.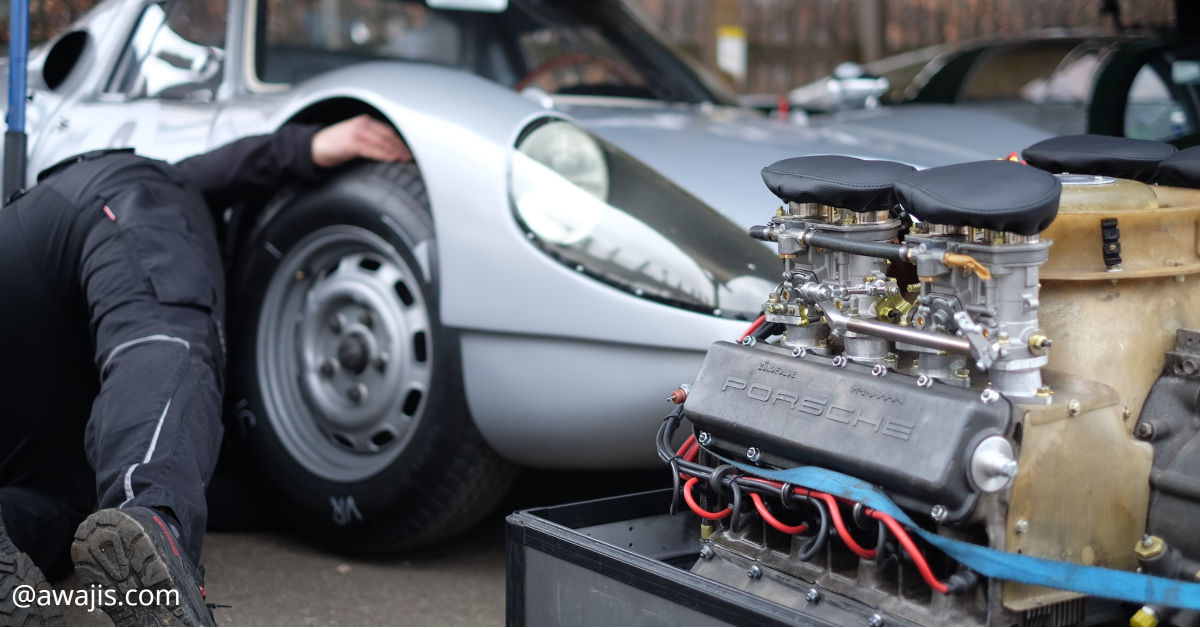 Marine, motorbike, and Powersports students can enroll in a program that offers technical training in collaboration with some of the world's most prestigious brands. Alexandria's possibilities enable students to find and excel in long-term careers.
Ferris State University has maintained its tradition of excellence in education since it was established in 1884. U.S. News & World Report ranks it as the #22 top public school in the Midwest and serves a student body of nearly 14,000.
To prepare students for careers in the automotive and technological industries, FSU provides several degrees and certificate programs. They offer B.S. degrees in areas including automotive engineering technology and automotive management. There is also the option of obtaining a certificate or an associate's degree in automotive service technology with a minor in automotive management.
New Castle School of Trades
Since its inception in 1945, New Castle School of Trades has been dedicated to fostering the development of professional expertise and academic excellence among its students. The institution now offers eleven distinct degree tracks. The automotive technology curriculum aims to equip students with a wide range of technical abilities and contextual understanding.
Students in this program can also receive valuable hands-on experience by working in a lab with expert professors. In addition, students will gain expertise in computer systems through this degree, increasing their marketability in today's technologically-driven job market. In the end, New Castle wants its students to be successful car mechanics, so it challenges them to reach their full potential.
What Makes Trade Schools for Mechanics Successful as a Profession?
Career satisfaction for mechanics working in the automotive service industry can vary widely. However, the most successful mechanics will likely have completed a degree program in mechanics, have experience working on a variety of machines, and hold multiple certifications that qualify them to work on a range of engines (such as agriculture mechanics technology and high-performance power trains).
To be a highly-qualified mechanic, you must first investigate and qualify yourself for your state's mechanic certification. While some jurisdictions have no criteria for their automotive mechanic students, others have individual certifications for various engine types and requirements that technical courses and programs are certified.
Jobs and Wages for Mechanics Who Complete Their Degrees
You enjoy being a mechanic and the sense of accomplishment you get from restoring a car to full operating order. Still, you also realize that it's necessary to make a living. Income, a certificate or an associate's degree can increase your earning potential. The reason is you'll have the required knowledge and training, and your diploma will serve as proof of that.
Furthermore, if you earn an associate degree, continuing your education and acquiring the knowledge and abilities necessary for promotion to management or business ownership is simple.
Trade Schools for Mechanics Degree & Certification Options
It would be best if you got a formal education to work as a mechanic. While on-the-job training is valuable, completing a formal certificate or associate degree program will set you up for the best possible future.
You can consider this your final year of high school if you so choose. Achieving ASE or state certification after earning a certificate from a local or online college will put you in a league of your own. However, a certificate has limits compared to an associate's degree.
You can still add ASE and state certificates, but the degree will open the door for even more. Also, You can follow up on your A.A. degree by transferring to a four-year university to obtain a bachelor's degree. You might even utilize your existing studies toward a second associate degree in management or accounting.
There are primarily two categories of Mechanic software:
A mechanic works on cars and trucks owned by regular people, fixing or improving them as needed. You will gain knowledge of a wide range of local and international engines and related subsystems, including braking, electrical, and climate control.
Differences between European, domestic, and Asian automobiles and peculiarities associated with specific model years will be covered. There may even be a specialized program for pre-1973 vehicles.
Given the bikes' sensitivity, motorcyclists require the services of a trustworthy mechanic who can keep their machines in peak condition. This course will teach you all you need to know about maintaining motorcycles, from how to work on the clutch and the motor to how to repair the brakes and make them as reliable as possible.
This is the perfect industry if you enjoy working on or customizing 2-stroke engines seen in bikes like Harleys, Moto Guzzis, motocrossers, and ATVs. Who can say? You could get work with a motorcycle or all-terrain vehicle racing team once you've gained some expertise.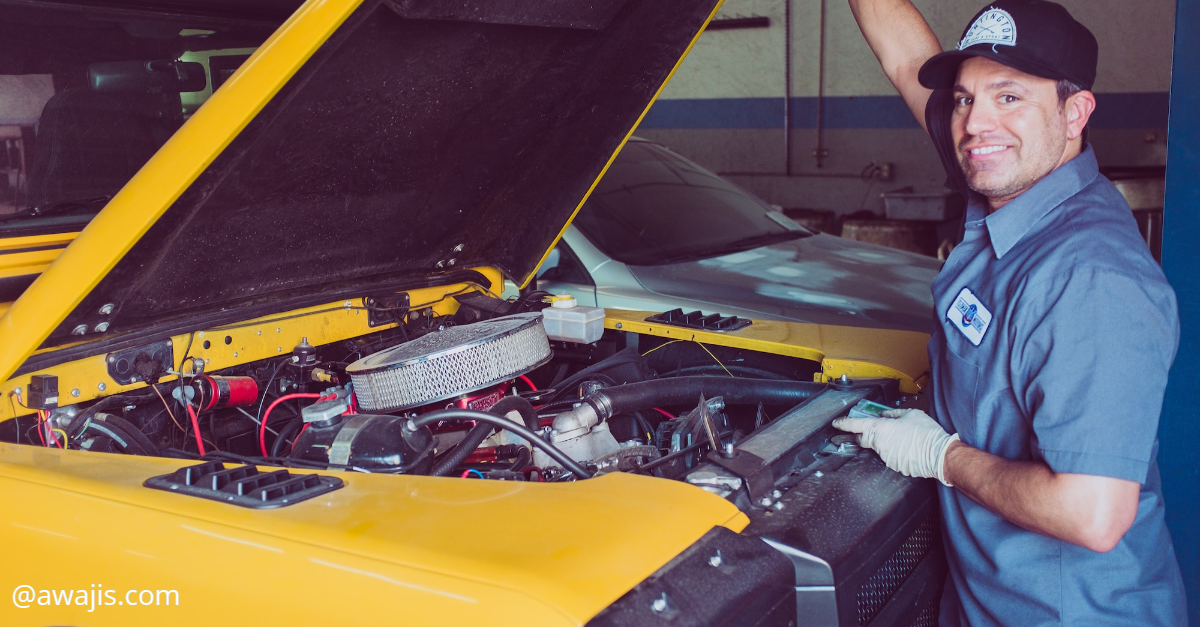 Large engines like those seen in construction equipment, quarries, farms, trains, and even some of the larger buses on the road are the focus of this field of study. This course is likely to teach you a great deal about diesel engines.
Therefore, you can expand your job search to include trucking, commercial farming, and construction industries.
Diesel may seem obsolete to some, but it is still used extensively by industrial and commercial vehicles. European automakers offer reliable and fuel-efficient diesel vehicles.
While this expertise applies to various systems, the transportation industry and other fields that rely heavily on heavy gear will likely be your key clients.
Tiny motors are crucial. We can't accomplish nearly as much without them. Fixing up lawnmowers, regular-sized motorboats, motorcycles, and other outdoor equipment can be a lucrative side hustle. You probably have some expertise in one of those fields.
Your degree's total price tag will change depending on whether you enroll in a public, private, online, or out-of-state institution. Rates for private and out-of-state schools are typically substantially higher than those for public institutions within the same state. Some public programs, however, might cost as much as $16,400 annually. On the other hand, the cheapest option is a school that charges in-state students $2,700 and out-of-state students $4,800 annually.
Trade Schools for Mechanics Certification Requirements and Coursework
It is recommended that students strive for a 4.0 GPA or higher when pursuing a degree or certification in mechanics. A cumulative GPA of 2.0 on a scale of 4.0 is often considered the minimum requirement for graduation.
Your coursework should prepare you for a local, state, or national credential. To earn a certificate, you must usually demonstrate mastery of a subject matter beyond a general knowledge exam.
Frequently Asked Questions
What are the best Trade Schools for Mechanics?
Tradeschoolcareers.com has ranked the following schools as the best mechanic schools:
School of Automotive Machinists
Cabell County Career Technology Center
Rosedale Technical College
WyoTech – Laramie
Lancaster County Career and Technology Center
State Technical College of Missouri
Pennco Tech – Bristol
Mitchell Technical College
Advanced Technology Institute
New Castle School of Trades
What is the best mechanic college?
Arkansas State University
Walla Walla University
Pittsburg State University
Northwest Iowa Community College
Northeast Community College
Alfred State College of Technology
Southern Adventist University
Alexandria Technical & Community College
Southern Illinois University – Carbondale
Ferris State University
How long does it take to earn a Mechanic Degree or Certification?
Applied Sciences/Automotive Service Technology programs can be completed in one to two years. During that period, you will concentrate primarily on your major while concurrently general education and elective requirements.
How much does Trade Schools for Mechanics Degree cost?
A 2-year associate's degree in Automotive Service is typically $16,000. Only your tuition will cost that much. You will also need to pay for books and tools and maybe extra lab costs for your courses. It's important to remember that your program selection may result in significantly higher tuition prices.
Read More:
Best Political Science Schools in the U.S. (Top 10 Ranking 2023)
Top 10 Welding Schools in the U.S. (2023 Update)