How to Play Roblox on A School Chromebook [2023 Guide]
How to Play Roblox on a School Chromebook – It's only natural for youngsters in this situation to utilize their school-issued Chromebooks to relax, which typically means playing games. Children love playing Roblox on school Chromebooks, for example.
Chromebooks in the classroom are primarily used for academic purposes; however, occasionally, curious pupils find other uses for them. Chromebooks are often the only accessible technological gadget for kids.
Some pupils would wonder how to play Roblox on school Chromebooks if they face problems accessing it. Here is the good news, you can play Roblox games on a school-issued Chromebook. Read on to see how.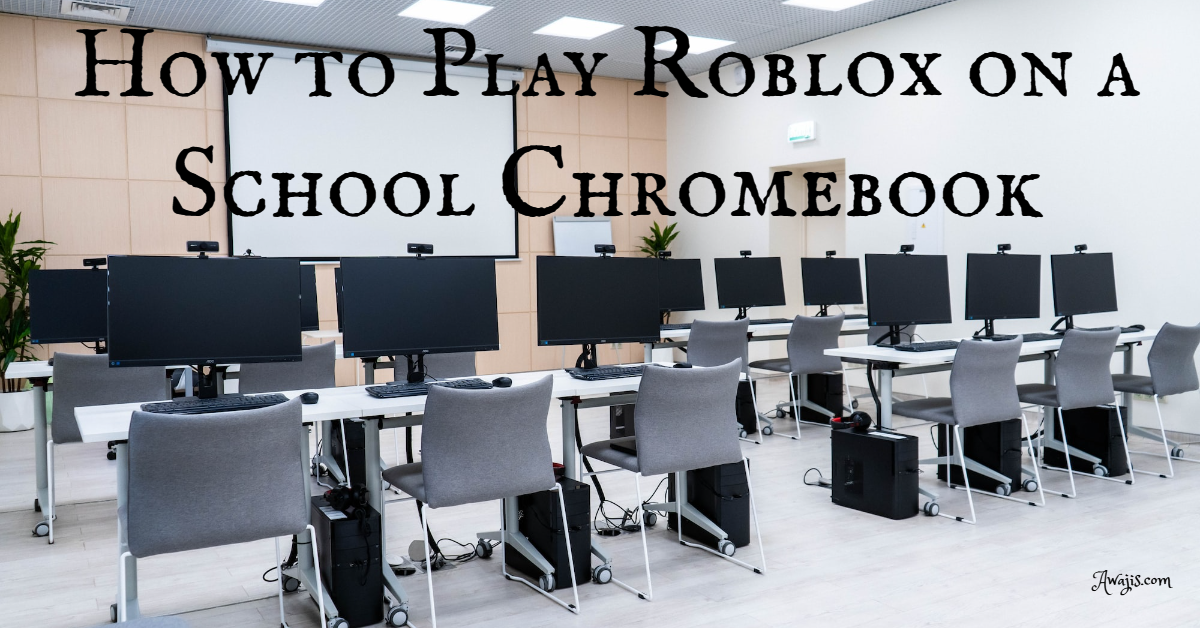 Why Can't I Play Roblox on a School Chromebook?
Since school officials frequently install firewalls on websites that are not educational, Roblox will be inaccessible to you.
Your school-issued Chromebook might not even have access to the Google Play Store. Despite that, there is a strategy you can use to play Roblox with restricted access to Google Play Store.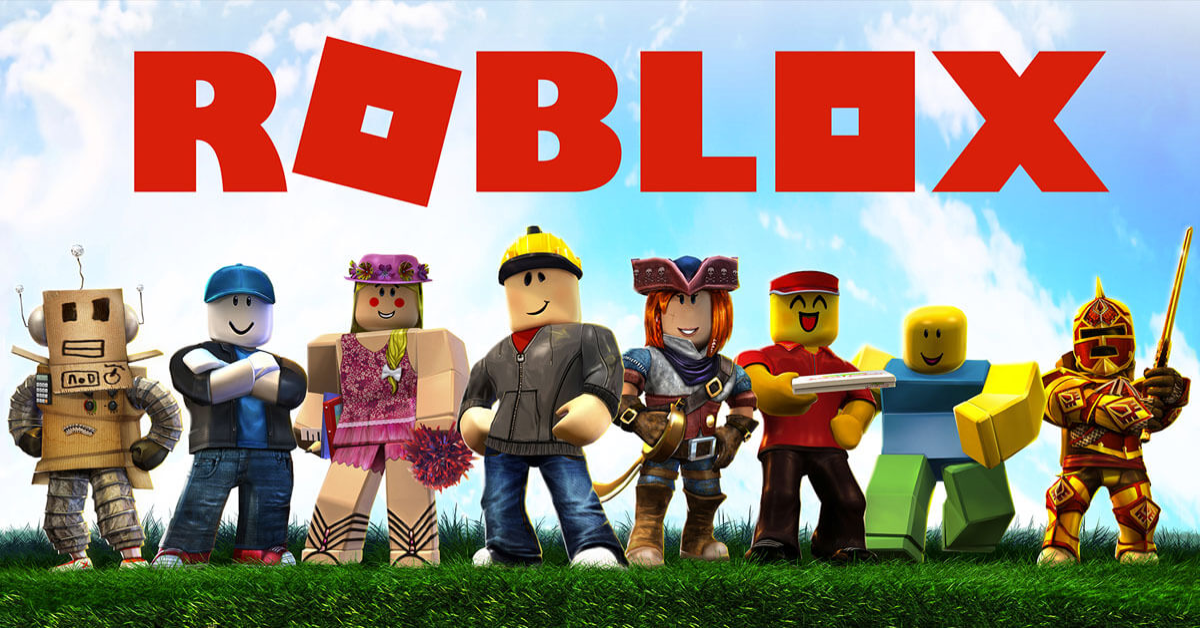 How to Play Roblox on A School Chromebook
Naturally, installing Roblox on the Chromebook comes first. Downloading the Roblox app from the Google Play Store is the most effective way to do this. It's due to the Roblox app's compatibility with Chromebooks.
Open the app once you've downloaded it. With your Roblox username and password, you should be able to log in. If not, that's okay too! Later, we'll discuss some alternative techniques.
Alternative Technique One: Download & Install Roblox from Another Server.
Here are the measures you should take to play Roblox on a school Chromebook without access to Google Playstore:
Enable developer mode.
Launch your Chromebook's browser.
Or click this link to visit the app download site.
Select from the list of downloadable files: click the download button next to Roblox's latest APK file.
Then, download Roblox's APK.
Select Keep, then open the file.
Install Roblox.
Tap Open after the Roblox has been installed to launch it on your School's Chromebook.
Sign up for an account and start playing games right away!
Alternative Technique Two: Use Unlocking App.
The unlocking app can also get over regional firewalls to access Roblox.
This unlocking program mimics a virtual private network's functionality. To access restricted content, it functions by masking your IP address.
On a Chromebook, you may quickly and easily install them. After setup, you may choose a location within the app and immediately begin browsing the web.
Unlocking apps are convenient, but they can't compare to the speed and security of a VPN.
Thankfully, apps like Hola, Hotspot Shield, and TunnelBear can help you get beyond firewalls. So, one of these programs could be your best bet if you're having difficulties getting a VPN to function.
Alternative Technique Three: Use VPN
VPN is the simplest and most reliable technique for bypassing your school's Chromebook security.
A VPN is a software that conceals your true IP address. The Chromebook connects to the internet at this address.
A VPN allows you to assume whichever IP address you like. Connecting to a VPN server in a location where Roblox is not prohibited will allow you to access the site.
There are many available VPNs, but we suggest opting for a premium service. It's important to remember that free VPNs are frequently the slowest and least dependable. However, they will suffice without a more permanent financial solution.
Assigning a new IP address that you control and Roblox is not restricted is one of the benefits of connecting to a VPN.
In essence, the VPN will trick your school's Chromebook into thinking it connects to its IP address, which isn't restricted.
Although, in truth, all you're doing is linking up with the VPN server. After that, you can access the Roblox platform, as usual, using a VPN connection.
It's a slightly indirect approach, but it gets the job done. And it's the most effective method for bypassing the Chromebook restrictions at your school.
Remember that not all VPNs will function properly on your institution's network. It is possible to prohibit VPNs at some educational institutions. You might need to try a few before you locate one that does the trick.
Gom VPN and Dot VPN are some of the best VPNs you can use to access blocked sites.
Alternative Technique Four: Use DNS Server.
DNS, short for "Domain Name System," is a protocol for matching website hostnames. The technique relies on substituting your ISP-assigned DNS with a user-specified, private DNS server's IP address.
You can enjoy fast speeds and unencrypted connections by using a smart DNS server. A DNS server is the safest way to unblock Roblox if you value your anonymity.
Google Public DNS Server, OpenDNS, and Quad9 are some of the best DNS servers for you to use.
Alternative Technique Five: Use Proxy Server.
A proxy server is a piece of software that sits between your school's Chromebook and the banned website, in this case, Roblox, so that you can access it.
It aids in hiding your true identity and creating a safe, private connection over the internet. A proxy server acts as the starting point for all requests and responses.
Chrome includes proxy software by default, but several third-party tools can accomplish the same thing.
Ultrasurf is one of the best proxy servers one can use. Feel free to check online other best proxy servers.
Alternative Technique Six: Use Now.gg
Unblocking Roblox on a school Chromebook is possible in this alternative way. For those who prefer to avoid downloading their games, there is Now.gg.
In other words, all you have to do to play Roblox on your school's Chromebook is visit the Now.gg website and look for the game you want to play, in this case, Roblox.
Just click the game's icon and give it a few moments to load. You should be able to play the game in your browser after a little delay. Afterward, the gaming experience is the same as on any other gadget.
Now.gg's wonderful feature is that you may use it without signing up for a VPN. So, if you are having issues connecting to a VPN, this is a nice option to try. Your school's Chromebook and access to the internet are all that is required.
The primary drawback to using Now.gg is that the games occasionally experience lag. It's because they're being played in a browser that wasn't made for that purpose.
This technique may not be ideal if you want a seamless gaming experience.
How can I play Roblox without downloading it?
A web browser is all you need to view the Roblox website and begin playing the games there; there's no need to download anything. In addition, external websites might assist you in your endeavor.
Now you know! Those are the only techniques by which you can play Roblox on a school Chromebook. Be cautious and prudent in all that you do.
We hope you find this information helpful. Please use any of the share buttons below to share this information.
Feel free to drop any questions or contributions regarding this article in the comment section below.
More reads:
How to Unlock the Butterflies Lens on Snapchat