Home Chef is a meal delivery service that delivers a box of pre-portioned, ready to cook ingredients with instructions for a meal to their customers.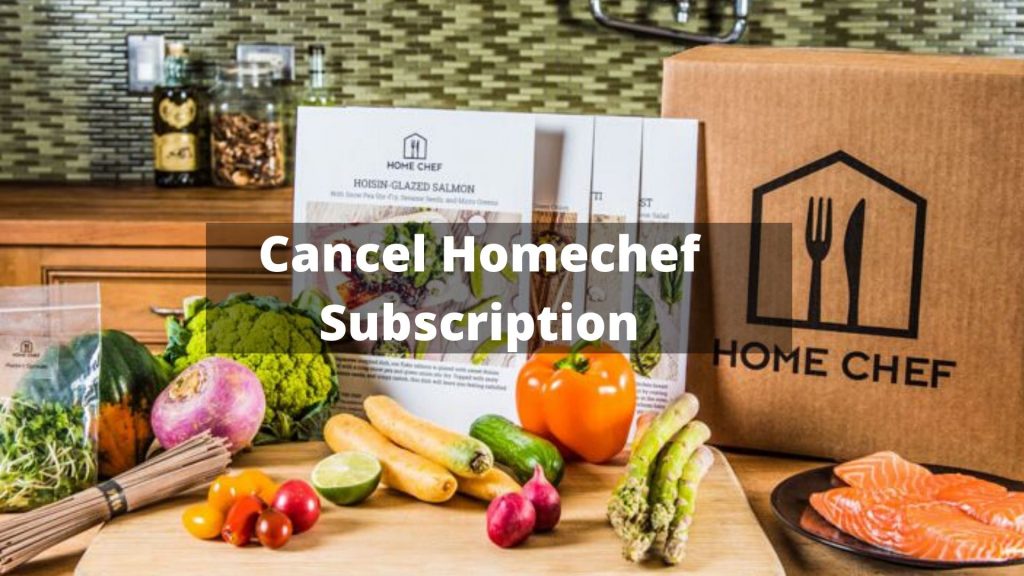 Home Chef has distribution centers in Chicago, Los Angeles, and Lithonia, Georgia, from where they deliver meals in kits made of recyclable packaging.  Home Chef Meal menu rotates and includes up to 15 meals for dinner.
Home Chef menu also includes breakfast, lunch, smoothie, fruits, etc.
To enjoy Home Chef meal delivery services, you will have to subscribe to their meal plans. Home Chef has various meal plans that include two people, four people, or six people.
Home Chef Kits are delivered weekly for the number of meals the customer has chosen when subscribing to their services.
If you wish to no longer continue receiving meals from Home Chef, you can cancel your subscription with them. In this article, I have provided a detailed guide to cancel Homechef subscription.
What to Do Before Canceling Your Subscription
Home Chef offers competitive prices when compared to other subscription services.
However, when planning for a family of 4, you can agree that it becomes expensive. Hence, if the reason for which you want to cancel your subscription is become of the price, then you might want to customize your menu in other to save money.
For instance, if you are on the Standard plan, you can switch to the 5 Minute plan, including 4 servings at the cost of almost $8 a day.
You can also cut the smoothies, and also consider getting fresh fruits from a nearby market. This will save you about $20.
That being said, if your reason for cancelation isn't price, then feel free to follow the steps outline below in this article.
How to Cancel Homechef Subscription
Canceling Homechef subscription is very easy. Home chef made the process of canceling of subscription very easy, as long as they require.
If you wish to cancel your Homechef subscription, follow the process below. Please note that you can also reactivate your Homechef services after any time by simply logging in back to your account.
1. Navigate to https://www.homechef.com and log in to your Homechef account.
2. Click My Account in the upper right corner of your dashboard, and click on the Account Information tab.
3. Under the Delivery Details section select Pause Your Subscription.
4. On the next screen, select the reason you are pausing your subscription.
On the next page, select Pause my subscription.
If you successfully follow the steps above, your Homechef subscription will be canceled. You will receive an e-mail confirming that you will not receive any future deliveries.
Bear in mind that canceling your subscription will not cancel an order that's already been processed, including your first scheduled order.
Be sure to log in and cancel your subscription before the Friday 12 PM Central deadline if you do not want a delivery for the upcoming week.
Also See: How to Cancel Checkpeople.com Account
That's all on how to cancel Homechef. I hope this article helps?
If you like this article, please share it with your friends using any of the sharing buttons below.