You definitely will agree with me that typing is one activity that almost everybody engages in on a daily basis. If you are not typing a document, you are typing a mail; if not mail, it is SMS, and so on.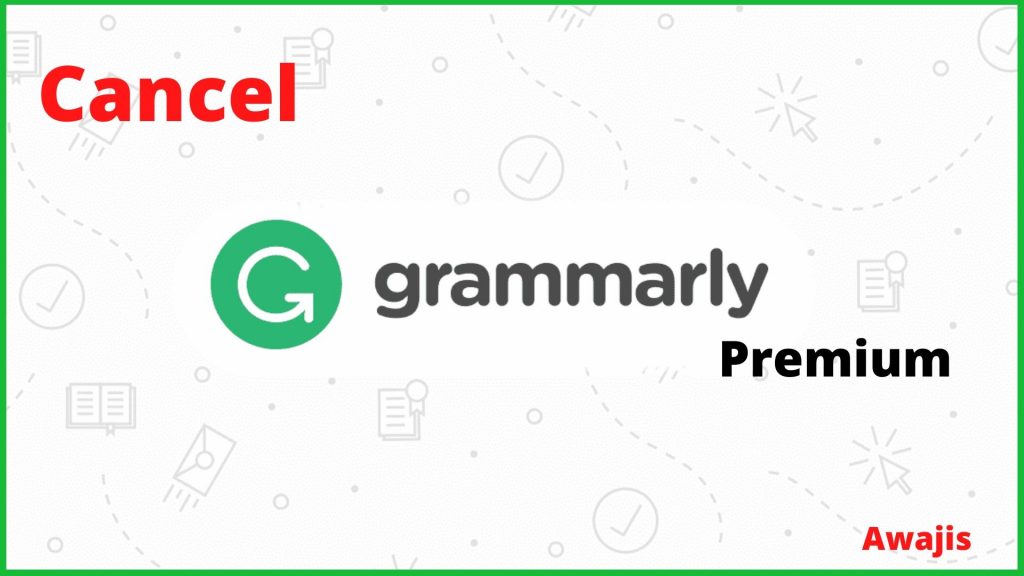 You surely are bound to make one grammatical error or the other. Hence, in dealing with this issue, a lot of persons resolve in using a grammar checking tool.
One of such grammar and spelling checker tool is Grammarly. Grammarly grammar checker tool is one of the best spelling and grammar correction tools that a lot of persons rely on especially non-native English speakers.
Hence, as a blogger, content writer, copywriter, student or maybe someone who ofter type one document or the other, and also sends mail or make presentations very often, you must have at one point in time bought the Grammarly premium so as to get more features that aren't available in the free Grammarly.
However, if you no longer like it, or are no longer interested in the Grammarly premium, you can easily cancel Grammarly premium.
Whatever your reasons may be for wanting to cancel Grammarly premium, in this article, I will show you a step by step way to go about it.
If you are ready, let's get started.
How to Cancel Grammarly Subscription?
To cancel your Grammarly premium subscription, carefully follow the step by step guide below.
1. Navigate over to Grammarly.com and sign in to your account.
2. Next, on the menu dashboard at the left hand, you will see Subscription Tab on the third number, just like the screenshot below. Click On it.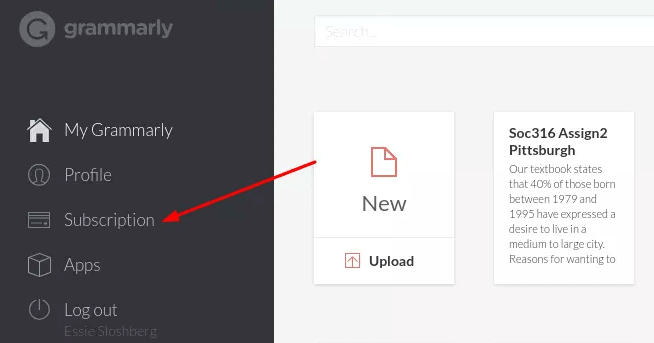 3. On the subscription page, you will see your current running plan and your subscription expiry date. Click on Manage Subscription from the top.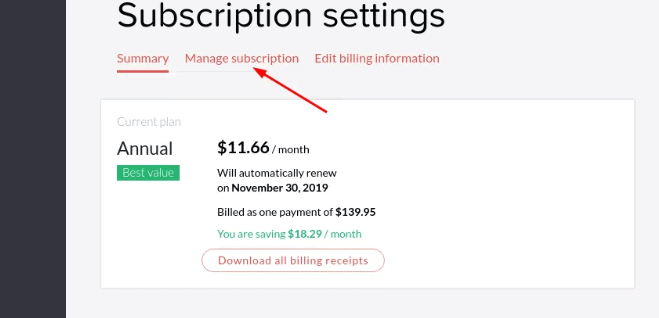 4. Scroll down the page and click on the Cance Future Billing in red text.  This will cancel the Grammarly premium subscription.


5. Finally, you will be asked for confirmation.  Click on the Confirm to successfully cancel your Grammarly premium subscription.
How to cancel Grammarly via Email
You can also cancel your Grammarly premium account via email.
To do this, write an email informing that wish to cancel your Grammarly account
Send the email to support@grammarly.com
Now, wait for a cancelation confirmation from the support team
How To Cancel Free Grammarly Account
If you have a free Grammarly account and you wish to delete the account, I will guide you on how to do that in this section.
To cancel your free Grammarly account, follow the steps below.
Visit the Grammarly site at https://grammarly.com/signin
Enter you login details and log into your free Grammarly account.
Open the Account section
Select the Delete Account button
Type in your password
Confirm the cancelation
If you followed the above process, you would have successfully canceled your Grammarly premium subscription. I hope that wasn't so difficult?
Also See: How To Delete Yelp Account
If you find this article interesting, please share it with your friends using any of the share buttons below.