Facebook Marketplace Customer Service –  Users of Facebook, are familiar with the different platforms on Facebook. The most popular service on Facebook is the Marketplace. A lot of users may encounter some issues and need solutions. There is a Facebook Marketplace Customer Service, which Facebook users can use to: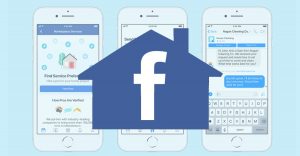 Lay a complaint about low performing buyer or seller.
Learn more about FB Marketplace.
Rectify problems on the Marketplace service.
A piece of valuable information about Facebook customer service is that it is available on other platforms or services.
Facebook Marketplace Not Working
When you have any complaints concerning the FB Marketplace, you can report it by following the procedures below:
Kindly launch https://www.facebook.com/pg/fbmarketplace/about/ on your default browser
Click "Need Help Accessing Marketplace"
Tap the link below which say "Click Here."
Then you can lay your complaints and get them fixed
To make things even easier for yourself, you can launch https://www.facebook.com/help/ like you do when you need help with anything regarding FB. It takes you directly to the Facebook Help Center. Now, you have no reason to get scared when your Marketplace Service isn't working.
Facebook Marketplace Settings – Turn on and Off Marketplace Notification
As soon as you access the FB marketplace, you are free to change the settings to suit your preferences. It is possible to change the way your account to be seen. You will be alerted through the notification when a buyer indicates interest in your product. Turning on the Marketplace can be done via:
Log in your account
Click the drop-down found at the top right of your page
At the left sidebar, click "Notifications."
Tap "Facebook"
Scroll down to Marketplace
Click "Edit"
Besides the notification type, click on or off
Finally, select the one you want (on or off)