Facebook is making it easy for businesses to reach millions of person through their Facebook page. A Facebook Business Page is a free opportunity for companies to increase brand awareness and generate sales on Facebook.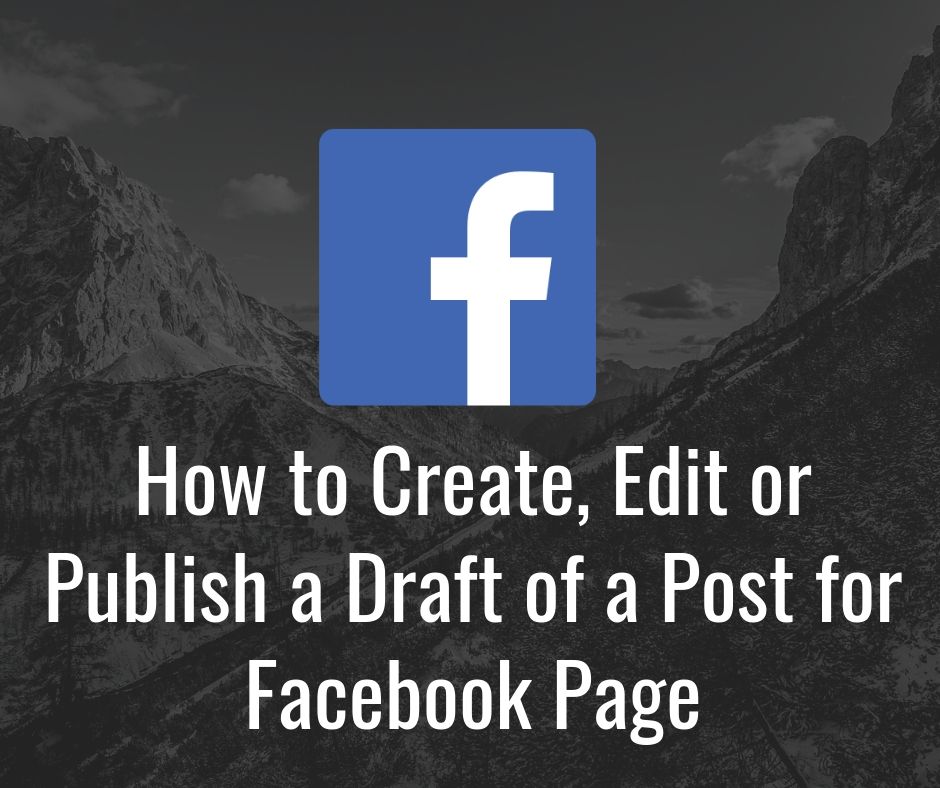 In other to simplify the process of preparing posts and publishing it, Facebook has introduced a new feature which is the save drafts feature. This feature allows page admin to work on their posts directly from their Facebook page, and save it as a draft to continue working on it later.
This is a beautiful feature that every admin should utilize. Wondering how to create a draft, this article is for you. In this article, you will learn how to create and edit a Facebook draft.
How to Create a Draft for Facebook Page
To create a draft of a post for your Facebook Page:
Open the Facebook app and create a new post.
Input some text or add a photo in the post.
Tap the back button and select "Save as draft".
A notification will now appear about the saved draft.
How to Edit or Publish Drafts on Facebook Page
To edit or publish drafts for your Page:
Click Publishing Tools at the top of your Page. Only Pages, not personal profiles, can access Publishing Tools.
Click Drafts in the left column.
Click the draft you want to edit or publish.
Click Edit to edit the draft. To publish the draft.
Drafts can be read, edited or published by anyone who is an admin or editor of the Page.
How to Find Drafts on Facebook App for Android and iPhone
Open the Facebook app.
Create a temporary draft.
After saving the draft, you will get a "Your draft was saved" notification.
Tap the notification.
Now simply tap the back button once on your phone.
You can now see all of your saved drafts.
Also, See: